I hope you enjoy reading the blog post.
If you want to chat now about your matchmaking search, click here.
DC Matchmaking Reviews [Is It Worth The Price?]
When you don't have a lot of time for dating, hiring a matchmaker is a smart way to meet high-quality singles in the DC area.
But is Michelle Jacoby the best matchmaker for you? This short DC Matchmaking review will help you decide!
From the biggest industry players to the smallest boutique operations, we've reviewed over 200 matchmaking services.
Our team has over 14 years worth of experience in the industry, and our insight comes from comprehensive research, real customer reviews, and a keen understanding of the matchmaking landscape.
DC Matchmaking Reviews Table of Contents
Let's get started with...
The Origin Story
Michelle Jacoby started DC Matchmaking in 2009, after having success pairing up her single friends. With a background in sales and PR, plus a talent for throwing parties and events, she says matchmaking is the perfect career for her.
In fact, she's been nominated for "Best Matchmaker" in the 2015, 2017, and 2018 iDate Awards. (Spoiler alert: she came in 4th, 2nd, and 5th respectively.)
In her 2015 nomination video, she said she uses intuition, good listening, and a little bit of magic to find the perfect partner for her clients.
She is also one of the co-founders of the Matchmaker's Alliance, a non-profit organization for dating professionals.
What To Expect From DC Matchmaking
The first step to becoming a client is a short phone interview, followed by an in-person consultation that lasts an hour or two. Assuming both of you feel the dating service is a good fit, you'll sign a 12-month contract.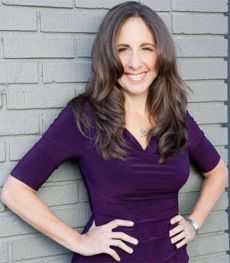 DC Matchmaking is a boutique service, and Jacoby only works directly with 15 to 20 clients at any one time.
She'll spend time getting to know you and what type of person you're looking for in a long-term relationship, and will then search her database of approximately 5,000 Washingtonian women for suitable matches.
(Women can join the database for free by filling out an inquiry form on the website and submitting at least one photo.)
Jacoby also approaches prospective matches at events or during the course of her daily life, and works with affiliated matchmakers in the Annapolis and Baltimore metro areas. She'll also "discretely advertise" for a match on your behalf.
When a suitable one is found, she'll go through a vetting process and then pass along her impressions to you. If you accept the match, she'll go ahead and coordinate the first date, including making dinner reservations.
She also offers to be an "on call" dating coach during the evening, in case you need some "emergency" advice in real time. After the date, she'll gather feedback from both you and your date, and provide some coaching if necessary.
DC Matchmaking Cost
A 12-month contract starts at $15,000, and comes with unlimited matches. The final price depends on factors like your preferences, requirements, and marketability. You can put your contract "on hold" for up to 6 months.
Here's the million dollar question - is this matchmaker worth the money, or should you consider a different type of personal matchmaking service that could get you great results at a fraction of the cost?
DC Matchmaking Reviews
There aren't many online reviews of DC Matchmaking. In the service industry that's usually a good thing, as the odds are higher that an unsatisfied customer will take the time to post a bad review.
They haven't been reviewed on Yelp, nor are they listed with the Better Business Bureau.
There are a few sites with old reviews - the most recent being from 2013. But they were all positive, so that's good news.
A Faster, More Modern Way To Meet DC Singles
Boutique matchmakers like DC Matchmaking may have the personal touch you're looking for, but the limited size of their database could mean a longer wait until you find your soulmate.
If time is a potential issue, why not think about hiring a matchmaking service like VIDA Select that has the personalized approach you're looking for, and can tap into the most expansive pool of DC singles you'll find anywhere?
And here's the really good news - you pay only for the time you want VIDA's expert matchmakers to be working their magic! It's an affordable monthly service, so you can start and stop whenever you want - you're in total control.
Intrigued? Find out what a difference VIDA can make in your life.
Click here to schedule a free, low-key phone consultation with one of our matchmakers today!
All product and company names are trademarks™ or registered® trademarks of their respective holders. Use of them does not imply any affiliation with or endorsement by them.
Why Choose VIDA Select?

Since 2009, thousands of clients have discovered true love thanks to VIDA Select's fresh, modern approach to matchmaking – which has finally thrown blind dates and long-term contracts out the window. This isn't your grandmother's matchmaking!
Instead of working with a single matchmaker using a small rolodex of potential partners, VIDA Select's matchmaking team taps into the world's largest database of available singles. We'll quickly identify the matches who check all of your boxes so you can finally experience true chemistry. Are you ready to become our next success story? Schedule your complimentary consultation now by clicking the button below!
Get Started Now