I hope you enjoy reading the blog post.
If you want to chat now about your matchmaking search, click here.
Tampa Bay Matchmakers [Top 3 Dating Services For 2023!]
You'll find a range of matchmaking services for singles in central Florida, but for a mission this important you want only the best.
That's why our team of matchmaking experts compiled this comprehensive guide - to help Tampa Bay singles connect with the right matchmaker. With our own experience in the industry dating back to 2009, we're well acquainted with all the players, big and small. We've written over 200 matchmaking service reviews, leveraging our in-depth industry knowledge and first-hand understanding of what clients value most.
This insider's guide to the best Tampa Bay matchmakers is the perfect place to start your search!
Matchmaker: April Davis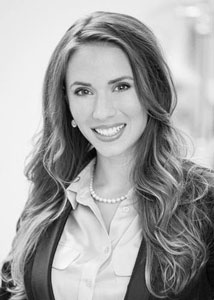 April Davis's upscale matchmaking service isn't exclusive to the Tampa Bay area - LUMA is based in Minneapolis with locations around the US.
Clientele
Generally successful professionals who are in their 20s to 60s and seeking a long-term, serious relationship.
Cost
$2,800 - $100,000
Contract
Yes.
What To Expect From These Tampa Bay Matchmakers:
LUMA's professional matchmakers typically work with a limited roster of clients at any one time, so the first step is a screening process to determine if the service is a good fit for you (and vice versa).
You also have the option of joining the database of 25k+ singles in the LUMA network, which is free. However as a non-paying member, you'll only be contacted when/if a matchmaker thinks you fit the profile of what a client is looking for in a match.
As a paying client, you'll sign a 6-month contract that also includes the option to pause your service one time for a month. The details of each membership contract will be customized for each client - factors such as how specific you want your matchmaker to be when identifying potential matches all affect the final cost of your matchmaking service.
Your matches come from LUMA's database, or if you've included the "personal search" service your matchmaker will scout outside of that as well. After each introduction has been made (either an in-person or a video date), both you and your match are expected to report back as to how it went.
Like many upscale matchmaking services, LUMA offers additional services such as dating coaching and personal styling.
Founded In
2010
Further Reading
LUMA Luxury Matchmaking Reviews
Matchmakers: Janis & Carly Spindel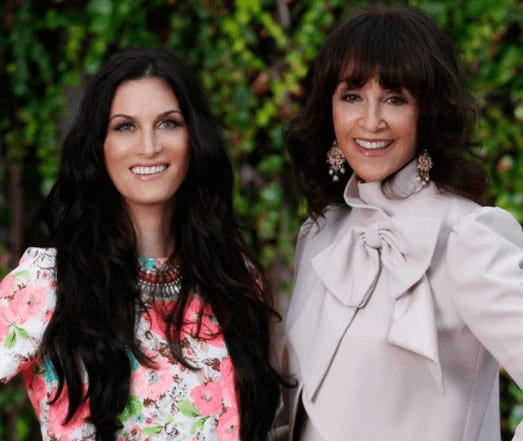 This mother/daughter matchmaking team is actually based in New York City, but they've expanded their service to include over 20 large cities around the country - including Tampa.
Clientele
Affluent men (according to Janis Spindel their typical client's annual income is more than $1,000,000.)
Cost
$25,000 - $1,000,000. There is also a signing fee (starting at $65,000) and a finder's fee of the same rate. The finder's fee is due if you are in a relationship with a match for a year, get engaged, or move in together.
Contract
Yes.
What To Expect From These Tampa Bay Matchmakers:
Women can pay a $250 - $1250 fee to be placed into the Serious Matchmaking database (provided they pass the screening interview). But this comes with no guarantee of being matched with a paying client.
For men, the matchmaking process starts by meeting with either Carly Spindel or her mom Janis. After getting to know you and who you're looking for, they'll decide whether or not to take you on as a client.
Each year-long contract includes at least 12 matches, and details like the scope your search are customized. Potential matches come from the Serious Matchmaking database, or via scouting efforts in your "dating radius."
Founded In
1993
Further Reading
Matchmaker: Scott Valdez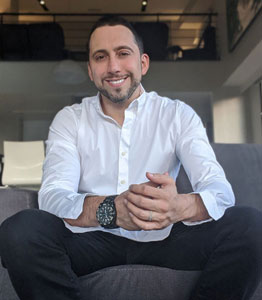 Looking for a Tampa Bay matchmaking service but don't want to lock yourself into a long-term contract?
VIDA Select offers pay-per-month pricing, meaning you only pay for the time you actually want to meet incredible singles. With the ability to pause, re-start and stop as needed, you're in complete control of the matchmaking process.
You can choose from a spectrum of matchmaking packages, all designed around how many monthly hours should be involved in the quest to find your perfect match.
Clientele
Successful, accomplished and selective single professionals in their 20s to 60s who are looking for a serious relationship.
Cost
VIDA Select offers a wide range of matchmaking services at 3 different levels. Basic package options start at $1095/month. Premium packages begin at just $1695/month, and Elite packages start at $2595/month. On average, it only takes 3 months for clients to meet someone special!
Package cost is highly reflective of the total number of monthly hours that should be devoted to finding high-quality matches for you.
Contract
No
What To Expect From This Tampa Bay Matchmaker:
As with most elite matchmakers, the first step in the process is an initial consultation to see if the dating service is a good fit for both parties.
Next, you and your personal matchmaker will have an in-depth interview, during which you'll discuss everything from your lifestyle and match criteria to your relationship goals and history.
Your matchmaker then uses all that information to select highly compatible singles from the Tampa Bay area's single largest pool of eligible singles.
You'll have the opportunity to review each potential match - including photos - so you can focus on meeting people you're genuinely attracted to.
VIDA Select offers an array of additional services designed to help you make the best possible impression, such as personal styling, professional photo editing and dating coaching.
Ready to finally meet that special someone in the Tampa Bay area? To schedule your free, quick and confidential consultation, click here!
Founded In
2009
All product and company names are trademarks™ or registered® trademarks of their respective holders. Use of them does not imply any affiliation with or endorsement by them.
Why Choose VIDA Select?

Since 2009, thousands of clients have discovered true love thanks to VIDA Select's fresh, modern approach to matchmaking – which has finally thrown blind dates and long-term contracts out the window. This isn't your grandmother's matchmaking!
Instead of working with a single matchmaker using a small rolodex of potential partners, VIDA Select's matchmaking team taps into the world's largest database of available singles. We'll quickly identify the matches who check all of your boxes so you can finally experience true chemistry. Are you ready to become our next success story? Schedule your complimentary consultation now by clicking the button below!
Get Started Now