I hope you enjoy reading the blog post.
If you want to chat now about your matchmaking search, click here.
Amanda Rose Review [Is Prestige Connections Right For You?]
Thinking about trying Amanda Rose's matchmaking service? This Prestige Connections review has all the information you need to help you decide if it's your best bet. Keep reading to find out how she got started, the cost, and more!
Prestige Connections Review Table of Contents
Jump straight to what you want to know first or start at the top!
How Matchmaker Amanda Rose Got Her Start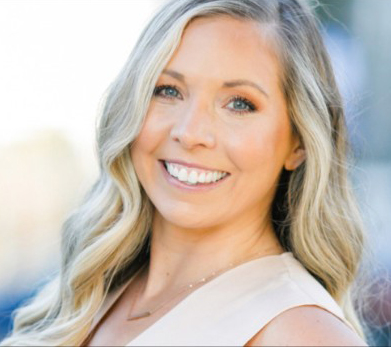 Amanda Rose always believed in true love, but she didn't grow up envisioning herself as a matchmaker. It was after her marriage ended that Rose embarked on a journey to understand the intricacies of dating, relationships, and love.
As she shared with Huff Post,
"After my divorce, I went on a search to understand the dating world, relationships, and the true meaning of love. I studied different avenues of dating, studied intimate and interpersonal communication at my university, and began to study others in the dating industry."
Rose gained professional experience by working as the regional coordinator at an internationally franchised matchmaking company. Working within the industry for a year solidified her desire to blend her personal and professional insights, and she decided to strike out on her own.
She founded a dating consultancy called Dating Boutique in 2014, located in Louisville, Kentucky. Dating Boutique offers coaching, relationship workshops and more. Four years later, she launched SwoonMe Events, which organizes singles events throughout select cities across the country.
SwoonMe events include live virtual matchmaking sessions where Rose and her team pair together up to 18 singles in each age group for 10-minute rounds of virtual speed dating. The cost to participate is around $17.
In 2019, Rose launched Prestige Connections, a "luxury upscale matchmaking service" in Charlotte, North Carolina.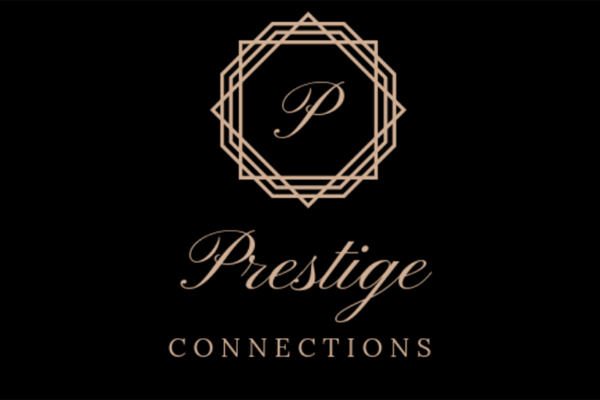 It has since expanded, with offices in Charlotte, Fort Mill, Nashville, Louisville, The Villages (Florida), and Grand Rapids.
In addition to all that, Rose has also been a dating coach for almost a decade. She's been featured in various media outlets, interviews, and is active on social media. She's even got her own Podcast, "XOXO Amanda Rose."
She has also been a frequent HuffPost contributor, writing about relationship and dating topics. Here are 3 of matchmaker Amanda Rose's best online dating tips!
Prestige Connections Matchmaking Process
Prestige Connections works with clients nationwide, but Rose herself only works with a limited number of matchmaking clients at a time.
As she shared in an interview,
"I only take on a handful of matchmaking clients every few months because it is a very dedicated process, but we'll have anywhere from 30 to 100 or more people at a singles event."
Potential clients start with an initial screening. It's basically a meet-and-greet call to learn more about the service and ensure it's a good fit.
When it comes to selecting a package, Prestige Connections offers a few levels of service. For instance, as a VIP or Premium client a dedicated support team handles all the details like coordinating dates.
Once you become a paying client their team gets to work on finding your matches.
As this elite matchmaker shared with Connect Savannah,
"We start headhunting. It's like job headhunting, but for love. We look in all kinds of places. We'll look in our own system; we're known to approach people at coffee shops. We also have a large social media network. We'll put things out on there, or we'll put things out in our newsletter. We'll look for referrals from people in certain industries. We also target certain events and charity functions. I try to leave no stone unturned."
When it comes to planning the first date, Rose said she tries to choose activities that both her client and their match will find fun.
"I love interactive dates with an activity because it creates more connection."
While the matchmaking service facilitates the first date, they won't exchange contact information on your behalf. As Rose explained in an interview,
"I leave that up to the party to exchange that information. We hope they do, we hope that they exchange phone numbers and go on a second date. But if not, it's completely private and they never have to talk to that person again. It's a safe way to date."
As with most dating services, clients have the opportunity to share post-date feedback with their matchmaker.
Prestige Connections also offers date coaching, wardrobe, and personal styling services for an additional cost. Date Coaching packages include weekly sessions from affiliated dating coaches.
How Much It Costs To Hire Amanda Rose
Prestige Connections matchmaking services start at $4597 and can range over $14,000.
The least expensive option includes 3 introductions in 3 months. The "Basic" package, which costs $6997, includes 4 to 6 introductions in 6 months, as well as 3 dating coaching sessions with Rose, and an image consultation. This level also includes background screenings of your matches.
The "Premium" package costs $14,797 and includes unlimited introductions over the course of a year. Many of the Basic perks are also included, although the coaching sessions with this package level are monthly. You can have a national search, and also be invited to singles events.
The most expensive package includes date management, private parties and mixers, a wellness coach, an international search, weekly coaching sessions, more. Rose doesn't disclose the pricing for the VIP Exclusive Membership contract online.
While the initial consultation call to learn more about Prestige Connection's matchmaking service is free, you also have the option of booking a "personal consultation" call with Amanda Rose. During consultation, which lasts 45 minutes to an hour, you'll get a "plan of action" to help with your dating life.
The personal consultation call costs $279. It's non-refundable, although if you decide to move forward it will be applied to the cost of your package.
There is also the option to just become a member of the Prestige Connections database. This costs $100 annually, however it does not guarantee any introductions. A matchmaker will only reach out to you if you're a good fit for a paying member.
To become a database member you complete an online form and upload 3 photos of yourself. If a matchmaker selects you as a potential match, you'll be contacted to set up a 30-minute screening call via video.
Now that you know how much Prestige Connections costs, let's take a look at some real client experiences!
Prestige Connections Reviews
Prestige Connections hasn't been reviewed a lot online. This Charlotte matchmaking service has only a handful on Google, resulting in a 4.4 rating:
This client shared that Rose goes out of her way to find suitable matches:
This reviewer mentioned Rose's dedication and the diligence of her team:
Prestige Connections has 1 recommended review on Yelp, which was only 1 star. The reviewer, who was unhappy with the service she received, also left a 1-star Google review:
The 3 not currently recommended Prestige Connections Yelp reviews are all 5 stars, although one of them appears to be from an employee of the company posting under the name "Amanda R":
This luxury matchmaking service has yet to be reviewed on platforms like Trustpilot and BBB.
When it comes to evaluating any matchmaking service, online reviews can provide a peek into client experiences. And the company's responses to them can also offer a glimpse into how the matchmaking team approaches customer service.
But they're really only one piece of the puzzle when it comes to deciding which matchmaking service you should hire.
Is Prestige Connections Right For You?
Amanda Rose runs 4 dating and matchmaking companies, some of which work with clients nationwide. She definitely wears a lot of hats, splitting her time amongst all of them. But she has a business formula that's clearly working for her.
So your decision will involve factors like your initial consultation and if you feel like they truly "get" you and what you're looking for. Another big consideration is how you feel about purchasing a 3, 6, or 12 month contract.
While that's the standard throughout the matchmaking industry, there are some services, like VIDA Select, that take a different approach.
With VIDA, you can pay by the month instead of committing to a long-term contract. If you feel a promising connection with one of your matches right away, you don't have to worry that you've purchased search time you didn't end up needing.
Or if you feel after the first month that the service isn't quite the right fit for you, simply don't continue for another month! VIDA's 'pay as you go' pricing structure is convenient, and flexible to accommodate your dating goals.
Basic matchmaking packages start at just $995, with Elite matchmaking options starting at only $1595 per month. On average, VIDA clients start a relationship in just 3 ½ months!
Find out more about VIDA's modern approach to matchmaking here.
All product and company names are trademarks™ or registered® trademarks of their respective holders. Use of them does not imply any affiliation with or endorsement by them.
Why Choose VIDA Select?

Since 2009, thousands of clients have discovered true love thanks to VIDA Select's fresh, modern approach to matchmaking – which has finally thrown blind dates and long-term contracts out the window. This isn't your grandmother's matchmaking!
Instead of working with a single matchmaker using a small rolodex of potential partners, VIDA Select's matchmaking team taps into the world's largest database of available singles. We'll quickly identify the matches who check all of your boxes so you can finally experience true chemistry. Are you ready to become our next success story? Schedule your complimentary consultation now by clicking the button below!
Get Started Now