I hope you enjoy reading the blog post.
If you want to chat now about your matchmaking search, click here.
Amy Laurent Reviews - Is This Celebrity Matchmaker Worth The Price?
Amy Laurent is no stranger to television. She even did 8 episodes on Bravo Network's matchmaking reality show "Miss Advised." But does the matchmaking expertise she projects on TV translate into real-life results for her high-paying clients?
If you're looking for Amy Laurent reviews, this article is your one-stop shop.
From the small boutique operations to the biggest industry players, we've reviewed over 200 matchmaking services. Our insight comes from more than 14 years of industry experience, comprehensive research, real client reviews, and a keen understanding of the matchmaking landscape.
Amy Laurent Reviews Table Of Contents
Read on for all the details you need to know to decide if this professional matchmaker is worth the price tag...
The Bare Essentials
Amy Laurent's executive matchmaking service has been around since 2005. She works out of New York, and has an office in Los Angeles. She only takes on 30 paying male clients at a time.
If you're in NYC, you'll work with Amy Laurent directly and she'll screen your matches personally.
If you're in LA, her employees will screen the matches, but she'll still be overseeing the matchmaking process herself.
A potential client must first have an hour-long interview where relationship goals, background information, and ideal partner criteria are discussed.
Laurent says she considers 3 simple questions when deciding whether or not to take on a client:
Does Amy understand what you're looking for?
Is what you're looking for reasonable?
Can Amy find you the matches you'd like to meet?
If the answer to all of those questions is "yes", she will show you some potential matches. That gives you a better understanding of her search process and a sense of what she may be able to do. You then decide whether or not to move forward with a membership.
How Much Does It Cost To Hire Amy Laurent?
Membership cost starts at $25,000* for 1 year, with an additional 12 months of "hold" time.
That means you can freeze your membership if you want to see where things go with a promising match. Then pick up the search where it left off if things don't work out. You can also pause your membership for other reasons such as extended travel.
There is no guaranteed number of matches. Part of the initial interview process involves looking at the eligible singles in her database, so you at least have an idea about how many matches you can expect to meet.
(*Listed price is subject to change. While every effort is made to keep this article updated, the price is not guaranteed to be current).
Where She Gets Your Matches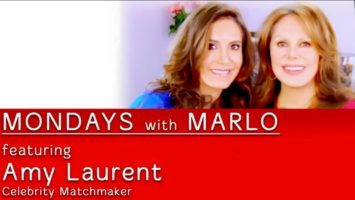 Laurent says singles in her database come from multiple sources. They include word of mouth, events she attends, articles she's written in magazines like Cosmo, and her TV appearances. Many women hear about her service and want to meet the eligible bachelors who hire her.
As previously mentioned, this professional matchmaker meets all NYC matches personally and LA women are screened by her team there.
Laurent's approach to matchmaking is slightly different than that of other NYC matchmakers.
Instead of finding one match at a time, she'll identify a handful of eligible singles in the database, then share their descriptions and photos with you. You identify which ones you're interested in meeting and the dates are arranged if the interest is mutual.
The Talk Of The Town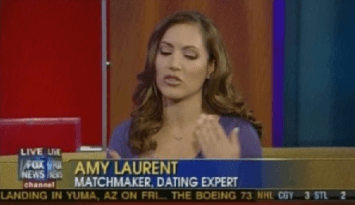 Amy clearly has media chops, having appeared as a dating and relationship expert on media outlets such as Fox Business and Huffington Post.
She's also been featured in outlets like Men's Health, Cosmo, and New York Times, and has dispensed dating tips and relationship advice in columns for In Touch Weekly and iVillage. Laurent also wrote a book on how to revamp your dating life called "8 Weeks To Everlasting" (St Martin's Press).
While Amy Laurent is no stranger to the media, her matchmaking service has not made it onto local review sites like Yelp and CitySearch in New York or LA.
Her business is listed with the Better Business Bureau, but has not been rated or reviewed.
In the matchmaking world, the lack of online reviews is a point in her favor. Men who hire matchmakers are way more likely to go out of their way to write a negative review online than to post a positive one. Amy's been doing this since 2005 so if she were in the business of ripping people off, there would surely be more negative write-ups on the internet.
Though close, her record is not squeaky clean. In 2010, Amy made the news when she was sued by John Friedland.
He was a disgruntled client who complained about being matched with women who were already in relationships or didn't meet his criteria. The suit was later dropped, with the terms of the settlement not disclosed.
Should You Sign On The Dotted Line?
Even if you're rich, $25k is a serious chunk of change. Like any investment in your life, it's important to feel confident you'll get a solid return. Let's consider the pros and cons of working with Amy Laurent.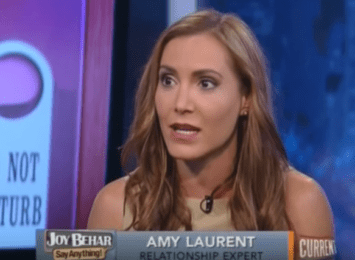 Amy Laurent seems to know what she's doing and that's something you frankly can't say about many of her competitors.
The lack of negative reviews certainly seem to support this idea. She's frequently billed as a relationship expert, so if you're in the market for some dating advice to go with your matches, Amy Laurent might be a good option for you.
One potential downside to working with Amy is she's basically a one-woman show, working with up to 29 other high-paying male clients at the same time.
She also claims to have personally met and screened every woman in her NY database. Even if she's working around the clock, this could signal a limited number of matches. Clearly, there are a lot of demands on her time.
Another potential drawback is you've got to pay the entire $25k+ up front.
Contracts are for 12 months of service, with an additional year of "hold" time. While that gives you flexibility if you want to take a break and explore a relationship or travel, that also means you're paying for time you may not actually need.
And what if you realize after just 1 month that Amy's not actually going to be able to set up with the caliber of matches you were expecting? You're already locked in.
Minimize Your Risk With A More Modern Approach To Matchmaking
When you have an entire team of expert matchmakers working to find your ideal partner, you get results fast.
In fact, clients at VIDA Select typically meet that special someone within 3 months, sometimes even within the first few weeks.
The best part is you only commit to one month at a time, so you could try it out first before deciding to ante up a small fortune to hire an expensive celebrity matchmaker like Amy Laurent.
Why not invest 20 minutes of your time in a complimentary phone call to see if VIDA is the right matchmaking service for you? If we mutually decide we're a good fit, you could meet your first match within days!
Learn more and schedule your confidential, risk-free consultation today!
All product and company names are trademarks™ or registered® trademarks of their respective holders. Use of them does not imply any affiliation with or endorsement by them.
Why Choose VIDA Select?

Since 2009, thousands of clients have discovered true love thanks to VIDA Select's fresh, modern approach to matchmaking – which has finally thrown blind dates and long-term contracts out the window. This isn't your grandmother's matchmaking!
Instead of working with a single matchmaker using a small rolodex of potential partners, VIDA Select's matchmaking team taps into the world's largest database of available singles. We'll quickly identify the matches who check all of your boxes so you can finally experience true chemistry. Are you ready to become our next success story? Schedule your complimentary consultation now by clicking the button below!
Get Started Now