I hope you enjoy reading the blog post.
If you want to chat now about your matchmaking search, click here.
Amy Van Doran Review: Should You Join Modern Love Club?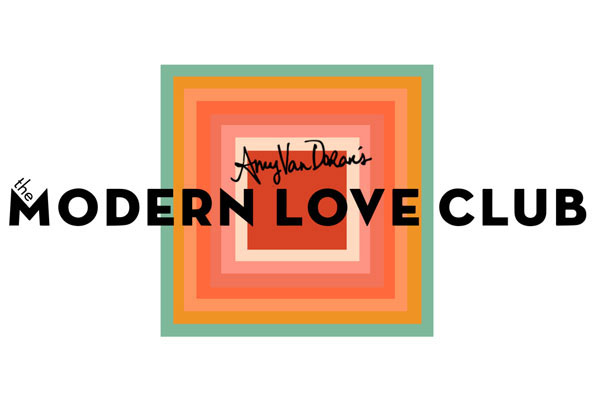 Amy Van Doran is a bit of a modern day Renaissance woman, with a love for art, fashion, and acting. She's been billed as a "Matchmaker for Extraordinary People."
Her elite matchmaking service Modern Love Club has gotten kudos in the media for having a feminist vibe.
But is Amy Van Doran the right matchmaker for you?
This Modern Love Club review is packed with details on this elite NYC matchmaking service, from cost to what to expect when you sign up.
And at the end of the article, you'll find out about a modern alternative to this New York matchmaker that will increase your odds of meeting the love of your life - at a much lower price tag.
The Face Behind The Modern Love Club

Amy Van Doren started her boutique matchmaking service about 10 years ago. As the self-proclaimed "coolest matchmaker in NYC," she says she's helped over a hundred clients improve their love lives.
She helps both men and women looking for all types of relationships. But she only works with around 18 paying clients at a time.
Working exclusively in New York City, the Modern Love Club now has an East Village address.
You'll know you're at the right place when you see the "free date spot" out front. It's two chairs flanked by a sign that she hopes will encourage strangers to sit down and start hitting on each other.
After business hours, Amy Van Doren transforms her office into "The Love Museum." It's a free art gallery of sorts where singles can browse through the monthly exhibits and mingle with each other.
How Much Does Joining Modern Love Club Cost?
Amy Van Doran's services vary per client. But matchmaking starts around $20,000 for a 6 month contract.
The exact number of dates depends on what you're looking for. Some clients have 1 or 2 dates per week, other just a few per month. The finer details are hammered out during the initial consultation, and everything is spelled out in the contract.
Modern Love Club also offers additional services like coaching, image consulting, and online profile maintenance.
Where Your Matches Come From
Amy Van Doran says she does a lot of recruiting, whether it's intriguing people who come to check out her art gallery, or people she notices walking around places like Whole Foods, the MoMA, and the NY Public Library. She'll even recruit on Tinder.
When she spots someone who she thinks would be a good potential match for a client, she'll approach that person and see if they're interested in signing up.
She says she's got around 6,000 potential matches in her "Rolodex." If you're interested in being one of them, you can fill out an online form.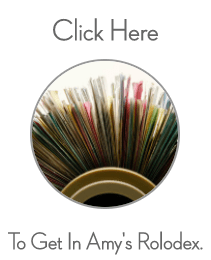 If she thinks you'd be a good fit for a client, you'll come in for a 45-60 minute interview and pay a one-time "processing" fee.
The Modern Love Club Experience
The first step for prospective paying clients is filling out a "Rolodex Card" online.
The information you're asked to enter varies from an open-ended "About Me" section to specific questions like "What do you do on the weekends and in your spare time?" and "What was it like growing up in your home?"
Uploading a photo is mandatory.
Amy only works with 9 men and 9 women at a time. She'll be in touch if she's interested in working with you.
In her own words,
I get a ton of emails a week. If there is someone that sparks my interest, I will schedule a meeting. I will listen to a person and take notes on his or her needs and wants.
If you pass her initial screening, you'll go in for a face-to-face consultation.
This initial meeting takes around an hour, and you'll discuss your dating history and relationship goals. If Amy Van Doran thinks she can help you, congrats. You're the newest member of the Modern Love Club.
When she finds a suitable match, you'll go on a date and then receive feedback afterwards. You're also eligible to attend events like exclusive dinner parties and monthly "Meet My Friends" mixers, where you can mingle with NYC singles in the Modern Love Club's database.
Modern Love Club Reviews
Amy Van Doran has been profiled in publications like Elle and Racked, with her matchmaking service receiving praise for its "female-friendly" approach. She takes on women as paying clients, and focuses on matching creative, hip, professional types in their late 20s to early 50s.
She's definitely a media darling. But if you're looking for real user reviews, you won't find many.
Modern Love Club isn't listed on common review sites like Yelp or Better Business Bureau. That's typically a pretty good sign. Dissatisfied users of matchmaking services are far more likely to post a review than satisfied users.
On Amy Van Doran's Facebook page, Modern Love Club has a 5-star rating. Of the 22 reviews listed, all of them are 5 star. Although to be fair, one of those reviews came from Amy herself:
Should You Join The Club?
There are quite a few elite NYC matchmakers, so you've got a lot of options when it comes to hiring a matchmaking service.
Based on all the positive media coverage, Amy Van Doran's exclusive 18-clients-only approach works well for her. And if she does decide to take you on as a client, you'll be matched with some of the other 6,000 singles in her Rolodex.
But why not consider a matchmaker who has access to the largest database of high-quality New York singles you'll find anywhere?
Even better, you'll be paying less than $20,000 to meet them.
The Fastest Way To Find Your Soulmate
VIDA Select's team of professional matchmakers get results fast. On average, it just takes 12 first dates to find a relationship. And that usually happens within 3 months of signing up!
With unparalleled access to NYC's most extensive database of potential matches, you won't have to "settle" just for the chance to finally meet someone.
Don't compromise on a limited digital Rolodex when you're looking for the love of you life. If what you're looking is high quality, consistent dates for a reasonable cost where you maintain control of the process - then VIDA just might be the matchmaking service for you.
All product and company names are trademarks™ or registered® trademarks of their respective holders. Use of them does not imply any affiliation with or endorsement by them.
Why Choose VIDA Select?

Since 2009, thousands of clients have discovered true love thanks to VIDA Select's fresh, modern approach to matchmaking – which has finally thrown blind dates and long-term contracts out the window. This isn't your grandmother's matchmaking!
Instead of working with a single matchmaker using a small rolodex of potential partners, VIDA Select's matchmaking team taps into the world's largest database of available singles. We'll quickly identify the matches who check all of your boxes so you can finally experience true chemistry. Are you ready to become our next success story? Schedule your complimentary consultation now by clicking the button below!
Get Started Now