I hope you enjoy reading the blog post.
If you want to chat now about your matchmaking search, click here.
Meet April Davis [Is She The Right Matchmaker For You?]
Thinking about turning to LUMA Luxury Matchmaking to find your ideal partner? For such a personal endeavor, it makes sense that you're curious about LUMA's founder, April Davis.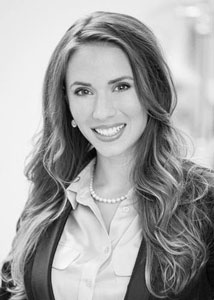 From the small boutiques to the biggest players in the industry, we've reviewed over 200 matchmakers and their services. Our insight comes from 14+ years of firsthand industry experience, in-depth research, real customer reviews, and a deep understanding of the matchmaking landscape.
Keep reading to discover how April Davis got into matchmaking, her approach to finding love, and even some of her best dating advice!
April Davis' Road To Matchmaking
Married to divorce attorney Franz Davis, April Davis says she has a unique perspective on what makes love last. As she explained in an interview with CBS,
"We both read the same material. We were always talking about relationships in general and digging into things; a major topic for us in our discussions."
Davis made her first successful match when she was just 16 and working as a waiter in a café. She helped one of her customers find love, and she's been matchmaking ever since.
In an interview with Natfluence, she shared that she has been playing Cupid within her social circle for a long time. But the path she took to becoming a professional matchmaker was a long and winding one.
In college, she studied business & accounting, ultimately getting an MBA from the College of St. Scholastica. She then worked at Ameriprise Financial Services for a few years, pursuing modeling and professional snowmobile racing on the side.
But as she told CanvasRebel in an interview,
"There was one thing I felt I knew more than anything – it was how to help people find love. And not just the butterflies and hearts type of love – the real, long-lasting, take home to Momma, marriage material type of love."
That inspired her to launch Cupid's Cronies in 2010, balancing her full-time job with her brand new business.
In 2014, she left corporate America to focus on her matchmaking business full time.
Her Matchmaking Philosophy
Davis launched Cupid's Cronies as a way for busy professional singles meet quality matches. Taking a quality over quantity approach was key to her business model, as she felt there were too many services who focused on the opposite.
As she told CanvasRebel, some matchmakers out there were "ruining the industry by promising people a bunch of dates but sacrificing quality."
Davis positioned herself and her team as "Relationship Brokers," building up a database of eligible singles across the US to match paying clients with. Cupid's Cronies also mixed in dating and relationship coaching with matchmaking, trying to give them all the tools they needed to date successfully.
Men paid for matchmaking services, while women also had the option of joining the database for free.
About 6 years later, Davis rebranded Cupid's Cronies, changing the name to LUMA. A nod to the words "luxury matchmaking", LUMA also announced it was expanding to 22 locations nationwide.
These days, LUMA Luxury Matchmaking helps singles nationwide, with 30 offices across the US. It is headquartered in Minneapolis.
LUMA still prioritizes working with busy professionals who have high standards, many of whom don't have the time to online date or they prefer the confidentiality of hiring a professional.
"They go to a matchmaker because a matchmaker has a rolodex of individuals seeking a committed relationship, so you know you want the same things," Davis explained during an interview for My Favorite Mistake podcast.
She goes on to say that LUMA is "very much a boutique type of service. It's very one-on-one."
Each matchmaker typically works with an average of 15 to 20 clients at any given time.
LUMA's Matchmaking Process
Potential clients can join as a paying member or a passive member. The passive membership is free, however you won't have a matchmaker actively looking for matches on your behalf. You'll only be contacted if you happen to pop up as a match for a paying client.
According to Davis, about 70% of her database members are women, with paying clients being about 50-50 male/female.
LUMA's "Premium Search" matchmaking prices begin at $2,800 and can go as high as $100,000+.
The cost varies by factors such as your list of criteria, how difficult it is to find your perfect partner, the number of introductions you expect, the length of time you'd like service, as well as any extra coaching service options you wish to add on.
All of this information, and more, will be included in the membership contract. Be sure to read any contract carefully as LUMA Luxury Matchmaking does not allow refunds or cancellations.
(For a detailed explanation about LUMA's take on refunds, read our extensive review of LUMA Luxury Matchmaking here.)
As a paying client, you'll be matched with members of the database. Depending on your package level, LUMA's matchmakers may also scout outside the database on your behalf.
As Davis explained in a podcast with Mark Graban, LUMA interviews an average of around 50 potential matches per client. Anyone passing the screening process will be presented as a match.
In an interview with Dr. Dana McNeil of The "D" Spot podcast, April provided more insight into why people choose to hire a matchmaker rather than looking for a partner themselves:
"...You're trying to pick out a paint color, and you know there are thousands of options there, so imagine going there and trying to figure out what's going to go well with your furniture… or you can hire an interior designer and get it done and it's going to be amazing. So that's really the difference. You can try to be the interior designer and figure it out on your own and kinda bump around and it's never going to be quite as well as you have if you hire a professional to do it."
But she's also quick to point out that her service isn't "build-a-bear or build-a-boyfriend." LUMA's take a values approach to matchmaking, looking at goals and values and what's most important to each person. Then they try to match accordingly.
April Davis' Dating Advice
Coaching is still a big aspect of LUMA's matchmaking service, just like it was when she founded Cupid's Cronies. Davis claims all her matchmakers are certified life coaches, and she's no stranger to giving out dating advice on Instagram and other social media.
Here is a sampling of her dating advice from around the web!
In the Millenial Housewife podcast, April suggests giving a new relationship a chance for at least an entire year.
"So then you can see a person through all the seasons and that way you can better get to know them. Because you want to understand what it's like to travel with them, what it's like to fight with them, or even live with them."
Is April Davis The Right Matchmaker For You?
Davis has been in the industry for over 10 years now, so she's an experienced matchmaker. There are plenty of online reviews for her service, which should give you food for thought - and help you formulate questions to ask during your initial consultation if you decide to schedule a consultation.
When you're thinking about hiring any matchmaking service, put some thought into your "must haves". That applies to both what type of matches you want to meet, and what type of service you want to find them for you.
Budget is one of the big factors, and services like LUMA often charge a premium to scout outside their internal database. But that's not always the case.
For instance, VIDA Select leverages the largest dating pool of eligible singles there is - and at a fraction of the cost other elite services charge. That means your matchmaker isn't limited to an internal Rolodex, and you don't have to cross your fingers and hope your perfect partner signed up for the same service you chose.
VIDA stands apart in one other big way too - no long-term contracts. With VIDA, matchmaking packages are paid by the month, so you can start and stop your service as needed. That could be to explore where things go with a promising match, take time off dating to travel, or simply stop because the service isn't a good fit for you.
You're not committed to a 6 or 12-month contract, so you can date on your terms. Want to learn more about VIDA Select's modern matchmaking service? Go here!
All product and company names are trademarks™ or registered® trademarks of their respective holders. Use of them does not imply any affiliation with or endorsement by them.
Why Choose VIDA Select?

Since 2009, thousands of clients have discovered true love thanks to VIDA Select's fresh, modern approach to matchmaking – which has finally thrown blind dates and long-term contracts out the window. This isn't your grandmother's matchmaking!
Instead of working with a single matchmaker using a small rolodex of potential partners, VIDA Select's matchmaking team taps into the world's largest database of available singles. We'll quickly identify the matches who check all of your boxes so you can finally experience true chemistry. Are you ready to become our next success story? Schedule your complimentary consultation now by clicking the button below!
Get Started Now