I hope you enjoy reading the blog post.
If you want to chat now about your matchmaking search, click here.
Who's The Best Arizona Matchmaker? Top 7 List [2023 Edition]
Finding your ideal partner starts with hiring the right Arizona matchmaker, and with so many options out there beginning your search with a little research is a smart move.
Our team has reviewed more than 200 matchmakers and their services, diving deep into their processes, success rates, and client experiences. We've put together this comprehensive guide to help Arizona singles find someone special.
These 7 elite matchmaking services are the best place to start your search!
VIDA Select (by Scott Valdez)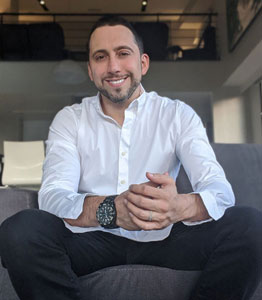 Founded in 2009, VIDA Select takes traditional matchmaking and combines it with cutting-edge technology and data analysis. That means VIDA's elite matchmakers aren't limited to an internal database. Instead, they can pull high-quality, incredibly compatible singles from Arizona's largest pool of singles.
And here's the even better news - your search isn't limited to just one city. Some of VIDA's package options include matching in any city you want to date in. It's the perfect service if you only live in Arizona for a portion of the year!
Clientele
VIDA's matchmakers help both men and women find their ideal partner. Clients are usually (but not always) in their mid 30s to late 60s, leading busy, successful lives that just lack one key component… someone incredible to share it all with.
Cost & Contract
Clients can choose from a wide array of monthly matchmaking packages offered at 3 different service levels. Basic packages start at $1095 a month, and Premium matchmaking packages start at just $1695 a month. Elite package options begin at $2595 a month.
Matchmaking services are pay-as-you-go, meaning no-long term contract is required. On average, VIDA clients meet someone special in only 3 months!
Your package cost highly reflects factors such as the overall complexity of your match "must haves," number of cities you'd like to include in your search radius, etc.
What To Expect
Like many elite matchmaking services, VIDA isn't for everyone. The first step is a confidential, 20-minute or so phone call to see if it's a good fit. If so, you and your dedicated matchmaker will go over the monthly package options and the journey to finding your soulmate begins!
As compatible matches are found, you'll get to review a full profile (including pictures), and either approve the match or decline it. You have unlimited matches each month, so you can control the pace at which you'd like to meet new people.
One of the many benefits of a pay-as-you-go matchmaking service is the ability to pause or stop service at any time, so you can take a break to see where a promising relationship goes, for an extended vacation or business trip, or for any other reason life may throw at you.
Restart your service whenever you'd like to meet incredible people again!
The first step is finding out if you qualify.
Additional Services
Dating coaching, style/image consulting, pro photography
Enamour
Catering to clients seeking a more bespoke experience, Enamour's matchmakers use a combination of relationship psychology, AI and intuition to find matches who check all your boxes.
Clientele
Enamour clients are highly accomplished, selective professionals who are just missing that last puzzle piece.
Cost & Contract
Enamour's services start at around $20,000 for 6 months of matchmaking.
What To Expect
The first step is a matchmaking consultation during which you'll discuss your preferences, interests, lifestyle, and more with your dedicated matchmaker.
The Enamour team will then dive into their exclusive, by-invitation-only database to identify potential matches. Every candidate undergoes a compatibility assessment and a comprehensive interview.
Those who successfully pass the vetting process are presented for your consideration. In addition, Enamour's matchmakers utilize cutting-edge recruitment technology to search beyond the database, significantly expanding the scope of the search.
Following each introduction, your matchmaker will touch base with both parties. This provides an opportunity to provide feedback and also gain valuable insights into the process.
Additional Services
Personal styling, image consulting, relationship & dating coaching
Joann Cohen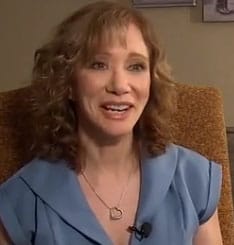 Joann Cohen has a solid background in human relations and recruiting, skills which help add high-quality people to her database of Scottsdale and Phoenix singles. She started her Arizona matchmaking service in 2007.
Clientele
Many of Cohen's clients have careers in fields like tech and engineering, and are often late 40s+ and re-entering the dating scene.
Like most 'boutique' style matchmakers, she's fairly selective about who she chooses to work with - and generally maintains an active client roster of around 15.
Cost & Contract
Customized for each client, contract length varies.
What To Expect
Women can be matched for free by having their profiles included in Cohen's database. But you'll only meet men who are looking for someone who matches your general description. In other words - Cohen isn't actively searching for matches on your behalf, so you may or may not ever meet anyone.
For men, the matchmaking process begins with a paid 2-hour initial consultation. If you decide to hire Cohen, the consultation fee will be put toward your matchmaking services. (Or refunded if you don't sign a contract.)
Once she's put together a custom matchmaking package for you and you've signed the contract, you'll meet women from her database. Cohen also looks for compatible matches online, and by scouting at events around Scottsdale and Phoenix.
She's also a dating coach - which means she'll give you plenty of tips and advice to set you up for success on your first dates. She'll even check out your home, to make sure you're making the best possible first impression.
Additional Services
Dating coaching, image consulting
Further Reading
SPIES (by Roseann Higgins)
The acronym means "Single Professional Introductions for the Especially Selective" - which basically sums up Roseann Higgins' matchmaking mission. Founded in 1994, her service is headquartered in Phoenix. She works with singles living all over the United States.
Clientele
Executives, pro athletes, and successful men.
Cost & Contract
$6,000+ for a 1-year commitment.
What To Expect
Men are paying clients, while women can submit a profile for consideration.
Women, if accepted, are able to become one of the 70,000+ singles listed in the SPIES database at no charge. If your profile meets a paying male client's criteria, you can say 'yes' or 'no' to meeting a paying male client, but there's no guarantee of ever being matched.
Men participate in a "discovery conversation," during which you'll go over your dating history, relationship goals, etc. with a SPIES matchmaker. This step costs a few hundred dollars, and it's non-refundable, meaning if you don't pass the screening process, you still have to pay for the consultation.
If you decide to join, you'll be introduced to women pulled from the SPIES database. After each date, you can follow up with your matchmaker to let her know how things went, and how you felt about the quality of the match.
SPIES also hosts member's only single's events, which as a client you're eligible to attend - although there may be an additional per-event fee.
Want to learn more about this matchmaker? Check out our SPIES Matchmaking review!
Sameera Sullivan Matchmakers
When matchmaker Sameera Sullivan launched her Portland, OR matchmaking service back in 2012, it was called Lasting Connections. Now headquartered in Houston, Sullivan has since expanded to help singles in Arizona, New York, and Texas as well.
Clientele
Sullivan and her team cater to "high net worth" singles, typically men in their 40s & 50s.
Cost & Contract
$25,000 - $250,000+ for a 1-year commitment, plus an additional 6 months of "hold" time.
Factors affecting the cost of the service include your willingness to travel to meet matches, the specificity of your matching criteria, etc.
Women can submit a profile to be considered for Sullivan's database. That's free, however it doesn't involve any proactive searching. If you take that route, you may never be matched with a paying client.
For a one-time, $500 fee, women can join the database as a "Priority" member. As the name implies, priority members receive first consideration from Sullivan's matchmaking team. While it may increase the odds of being matched with a paying male client, it still comes with no guarantee of meeting someone through the service.
What To Expect
A boutique matchmaker, Sullivan and her team only work with a select number of clients at a time. You'll be paired with compatible Arizona singles from her national database, or from any other locations you're open to visit.
Sullivan's team also proactively scouts for candidates, approaching intriguing women in public areas like coffee shops, events, sports games, etc.
Further Reading
Exclusive Matchmaking (by Susan Trombetti)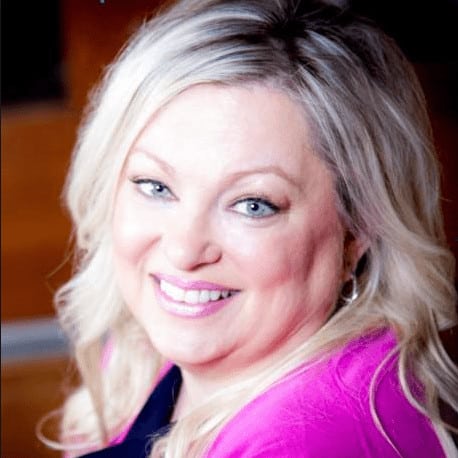 Susan Trombetti isn't strictly an Arizona matchmaker. Her dating agency is based on the East Coast, but has offices in many major cities around the US - including one in Scottsdale. Trombetti launched her service in 2011.
Clientele
Exclusive Matchmaking, as the name suggests, markets itself as a high-end matchmaking agency. Trombetti says the service attracts affluent, successful singles from the corporate world, as well as celebrities.
Cost & Contract
$7,500 - $250,000+, membership length varies per client
What To Expect
Women have two options for joining Exclusive Matchmaking: paying for services as a VIP client, or joining the database at no cost.
Of course, the free option is a passive membership - meaning you're only contacted if you happen to fit what a client is looking for in a match. If you're contacted for further screening, there's a one-time fee associated with that.
For men (and women who want to be proactively introduced to matches) the process starts with the screening interview. It costs $350 via a screen like Skype, or $550 in person.
Each client has a membership package tailored to fit, so factors like how easy Trombetti thinks finding suitable matches will be and how many cities you'd like to search in affect the bottom line.
After meeting each match, you can let your matchmaking team know how the date went, as well as make any observations as to how well you thought the person fit your "ideal partner" criteria.
Additional Services
Dating coaching, stand-alone background checks (i.e. if you want someone you're currently dating investigated)
Further Reading
Kelleher International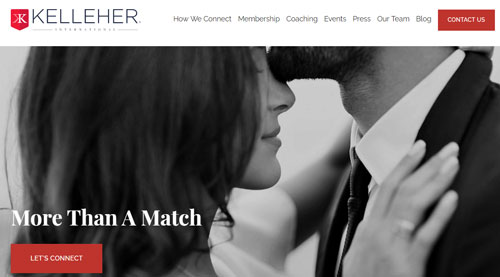 Kelleher International, run by a mother/daughter matchmaking team Jill Kelleher & Amber Kelleher-Andrews, is based on the West Coast. As the name implies, they have a presence abroad as well as locations across the US - including Scottsdale.
Clientele
Each matchmaker on the Kelleher team only works with a limited number of clients at once, giving this international matchmaking service a distinctly 'boutique' feel. Clients are typically quite affluent, successful and discerning.
Cost & Contract
$30,000 -$300,000+ for a 1- to 3-year commitment, plus 1 year of "hold time" if needed.
What To Expect
As with most elite matchmaking services, not everyone is accepted as a client. So assuming you're a good fit for the agency, you'll then choose a local, national or global search - and that helps determine the price of your membership.
The base price of a local search is $30,000 if you just want to meet Arizona singles, while matching within the US starts at $45,000. Searching multiple international cities runs over $150,000.
Whenever a compatible match is found from within their database, both you and your match will receive a description of each other. There's also the option for your matchmaking team to "scout" for matches in Phoenix and Scottsdale.
After you and your match have met face to face, you can let your matchmaking know how the introduction went and the process will begin again.
Insider's Tip: How To Hire The Right AZ Matchmaking Service For You
You've just learned about 7 great Arizona matchmakers - but there are many more. Perhaps you're even considering one that's not listed here!
You found this article, so you already know how important it is to check matchmaking service reviews before setting up a consultation. And you've likely done a lot of thinking about what sort of person you're hoping to start a new life with.
But how much thought have you put into what type of matchmaking service is the best fit for you? As with any service-oriented company, the quality varies dramatically - and some are more interested in your credit score and financial situation than your relationship goals.
VIDA Select is a monthly service, meaning you don't lock yourself into a long-term, iron-clad contract. You simply pay for each month you'd like to meet carefully curated, high-quality singles.
That's not the case with most other services. Instead, you commit yourself to a certain length of time - often a year or more, and pay in full up front. That means it's absolutely VITAL to understand what you're agreeing to by inking your signature.
This isn't your first rodeo - it's likely not the first contract you've ever signed. But matchmaking is an inherently emotional service - what's more important than your love life? And some matchmakers are adept at high-pressure sales presentations, so you may find yourself tempted to make a decision based more on emotion than logic.
Come To The Consultation Prepared
One way to prevent that is to bring a list of questions to the consultation with a professional matchmaker.
Asking questions along these lines can help ensure you're making the right decision: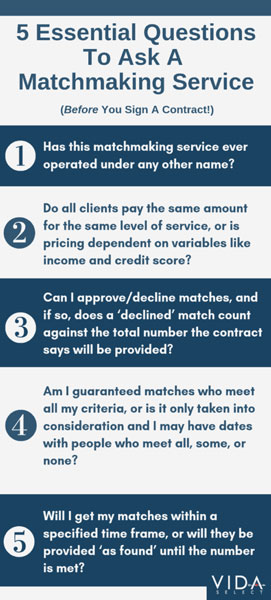 Consider ahead of time what answers you're comfortable with, and let that information help steer your decision.
Then, take as much time as you need to peruse your contract - understanding exactly what you can expect from a matchmaking service is crucial, because once that ink is dry and the 3-business-day "right to rescind" period has passed, you're locked in.
Checking out Better Business Bureau complaints is a great way to get a sneak peek at a matchmaking service's contract. If a complaint has been lodged, the company has a chance to respond - and often they'll quote language from the contract.
The BBB also issues "Alerts" and "Patterns Of Complaint" for companies with a history of complaints, such as these for Phoenix Singles:
Written contracts are binding - but that's not the case with anything verbally expressed during a sales pitch. Here's an example pulled from a BBB complaint lodged against another Arizona matchmaking service:
That means over the course of a year, you could get a match a month, 10 matches a month, or no matches at all. Definitely something you want to be on the same page about before you sign, right?
That's not to say matchmaking service contracts are necessarily a bad thing - only that a full understanding of what you're agreeing to is vital! If you've got reservations, take some time to think about it, or invest in a service where you don't have a long-term, paid-up-front obligation - a service like VIDA!
All product and company names are trademarks™ or registered® trademarks of their respective holders. Use of them does not imply any affiliation with or endorsement by them.
Why Choose VIDA Select?

Since 2009, thousands of clients have discovered true love thanks to VIDA Select's fresh, modern approach to matchmaking – which has finally thrown blind dates and long-term contracts out the window. This isn't your grandmother's matchmaking!
Instead of working with a single matchmaker using a small rolodex of potential partners, VIDA Select's matchmaking team taps into the world's largest database of available singles. We'll quickly identify the matches who check all of your boxes so you can finally experience true chemistry. Are you ready to become our next success story? Schedule your complimentary consultation now by clicking the button below!
Get Started Now