I hope you enjoy reading the blog post.
If you want my team to just do your online dating for you, click here.
The 5 Best Dating Sites For Young Professionals In 2023
Whether you're focusing on a startup or working your way up the corporate ladder, launching a successful career doesn't often leave time for meeting new people.
Dating sites and apps expand your options beyond the workplace (and who wants to fish in the company pool anyway?) but when it comes to match quality, POF and Tinder just aren't quite cutting it.
If you want to find someone whose ambition and intelligence matches yours, try one of these 5 best dating sites for young professionals:
Here's a quick rundown on each one…
Inner Circle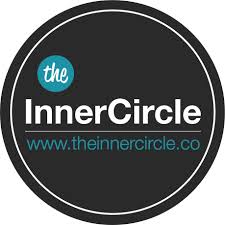 The average Inner Circle user is around 30, and works in finance, tech, or consulting/marketing. If you're well-educated and successful seeking same, Inner Circle is a must.
Thanks to both a waiting list and a profile verification process, Inner Circle keeps their standards high. According to app CEO David Vermeulen, users are "selected based on profession, age, education, interests, and more."
You'll also pay for the privilege of swiping through all those high quality local singles - Inner Circle isn't cheap, at least compared to apps like Tinder. But at $260 per year, it won't exactly break the bank.
While you can create a profile for free, you won't get any real use out of the app since only paying subscribers can view messages and matches.
The app also hosts exclusive singles events, where you can meet, mingle, and network with other members, or you can check out one of the recommended "trending hotspots."
It's by far one of the best dating apps for young professionals in the UK, as it launched in Europe. It's slowly building up a user base in the US as well.
Want to get the full scoop on this elite dating app? Check out this Inner Circle review.
Pro Tip: As with any exclusive dating app, photos are of the utmost importance. Not only will they be judged as part of the acceptance process, but anyone swiping through them will be comparing you to the competition.

You need pics that can withstand the "thin slicing" process. That's when your potential matches subconsciously note all the visible details, from your clothing to your surroundings, and quickly form a first impression of you.

To make sure your photos are bulletproof, choose an array of 3 to 5 that not only show you in the best light possible, but also showcase a lifestyle that anyone swiping through them instantly wants to be part of. Interesting hobbies, vivid travel photos, a snap of you having a great time at a trendy club - photos like that will make your matches want to return your messages.
Download Inner Circle for Android & iOS.
The League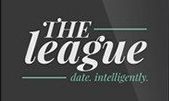 As with Inner Circle, The League isn't for just anyone. In fact, if you can't bring it in the professional achievement, education, and ambition categories, don't even bother signing up.
Those are the factors that carry the most weight in the app's screening algorithm, according to founder Amanda Bradford.
High standards are maintained throughout The League's pool of singles thanks to a waiting list and profile vetting process.
While the download is free and you can see your matches, as a "Guest" you'll only get 3 of them per day.
Members, on the other hand, receive 5 matches daily and Owners get 7.
Exclusivity translates into a hefty price tag, at least as far as dating app prices go. At the Member level, you'll pay around $400 for a 3-month subscription, or $399/per month as an Owner.
The League isn't available in every city, but it has spread to most major ones. To see a full list, as well get even more details about this exclusive dating app, check out this League review.
Pro Tip: Elite dating apps are great, because you'll be granted access to some of the highest quality singles around. But that also means you're in direct competition with the highest quality singles around.

Your primary photo can make or break your right-swipe chances, so make sure it has the 4 traits that the most attractive dating app photos all have in common:
Get The League for Android or iOS.
Bumble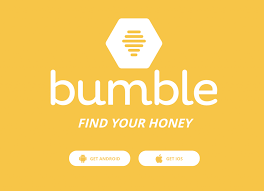 72% of Bumble users are under 35, and 91% of them have at least a Bachelor's degree. Sounds like a match made in heaven for young professional singles!
Bumble is also a great app if you don't have a lot of extra time for online dating. With deadlines that must be met, the app encourages people to be active users, which means you have a better chance of forming a real connection with someone.
When two people swipe right, a match is formed - and that's when the clock starts ticking. Only women can send the first message, and must do so within 24 hours to prevent the match from expiring. The guy also has 24 hours to respond, which effectively stops the countdown clock. After that, message exchanges can last as long as needed.
Bumble has made no secret that they're a "female-friendly" app, and has even gone so far as to block guys who display rude or misogynistic behavior. So it's no surprise Bumble is extremely popular with women looking for a serious relationship, which is great news for guys who want to use a dating app where women outnumber the men for once.
Bumble is a completely free dating app, but upgrading to Bumble Boost or Premium will unlock some handy features like adding more time onto that pesky countdown clock, Incognito Mode and Travel Mode.
For more expert Bumble tips and advice, check out the Ultimate Guide To Bumble.
Pro Tip: There's no time limit on the message exchange after both people have sent one, but that doesn't mean you shouldn't move things off the app as soon as you can. Look for signs that your match is ready to move the conversation off the app:
She's asking lots of questions. She's curious, and wants to learn more about you.
She's using emojis like ?, lols or !. That generally indicates she's excited and engaged in the conversation.
She's sending long(ish) messages. Putting effort into her responses is always a good sign.
You want to get her phone number or schedule a date before she moves on to your competition or deletes her profile. So as soon as you think she's ready to say yes, ask.
Get Bumble for Android or iOS.
Happn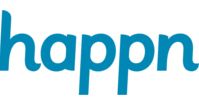 Almost half of Happn's users are under 30, and it's one of the most actively used dating apps out there in terms of user sessions per day.
While it's not designed expressly for young professionals in the same way that Inner Circle and The League are, it does have one major advantage. Your match queue is comprised solely of people who cross your path during the day. That makes scheduling a quick cocktail after a busy day at the office super convenient for both you and your match.
Here is how it works. Anytime a fellow Happn users gets within 250 meters of you, their profile appears in your Timeline, and vice versa.
When you both "like" each other, it forms a "crush" - and that opens the messaging platform.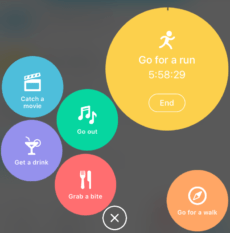 But that's not the only way to meet singles in your area. You can also use the "I'm Free To" feature to suggest an activity like "get a drink" or "grab a bite," and your suggestion will be shown to anyone who appears on your Timeline for the next 6 hours.
If one of them accepts your suggestion and you're feeling the connection, you can start planning the date.
You can also accept other people's date ideas, although it will require you to spend a credit. Those can be purchased 10 for $1.99.
It's a fully functioning dating app for free (apart from the "I'm Free To" exception), but you can access special perks by purchasing a subscription to Happn Essentials.
As an upgraded user, you can see who "liked" your profile, let 10 users a day know you're interested in them before they've liked you, and have an ad free experience.
Want more details? Check out this Happn review.
Pro Tip: Happn is an app designed for last-minute dates that could just spark a long-term relationship. Keep a "Happy Hour ready" change of clothes at the office, so you're ready to roll on a moment's notice.
Download Happn for Android or iOS.
Coffee Meets Bagel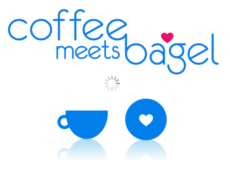 It's especially popular with the 25-to-34 crowd, and the quality > quantity approach makes it popular with women seeking a more serious type of relationship.
CMB has the same swiping format as apps like Tinder, but instead of marathon browsing sessions guys only get up to 21 potential matches (called "bagels") every day at noon.
Women don't get as many matches; they're presented with a curated selection of guys who have already swiped right on them. That means every single Bagel is a potential match if she's feeling it.
Both genders have only 24 hours to either "take" or "pass" on a each Bagel, otherwise they'll expire the next day at noon when your fresh Bagels arrive. When two people "like" each other's profiles, messages can be sent back and forth.
CMB gives messaging a twist, though - you can only exchange them with a particular Bagel for 7 days before the conversation expires. If that doesn't motivate you to ask for her number, nothing will.
If you want to see more Bagels, you can head to the "Discovery" section and browse through even more local singles. You can "take" matches here as well, but you'll have to spend a few beans - the in-app currency.
You can earn beans as you use the app, or buy them in bulk. There's also a premium membership available for around $34.95 a month.
That unlocks extra information about your matches, more "likes" per day, and other benefits.
For more details, check out this Coffee Meets Bagel review.
Pro Tip: While it may be tempting to skip filling out your profile on apps like Tinder and CMB, that's a mistake. When she only gets a limited number of matches per day, the odds are much higher she'll be scrutinizing your profile.

CMB profiles start with the "I am…" section, which naturally lends itself to a list of adjectives. Don't be that guy - lists are boring. Instead, spark a connection by describing yourself in an engaging, interesting way, like this:
Want more examples? These short dating profile examples get results!
Download Coffee Meets Bagel for Android or iOS.
Knowing The Best Dating Sites For Young Professionals Is Just The Beginning...
You're no stranger to hard work, and savvy enough to know that getting the best results on a dating app means you need to put some effort into your profile and photos. The problem is finding the time to do it.
Even when you start using one of the best dating sites for young professionals, you still need to figure out how to write about yourself in a natural-but-attractive way. Then identify your most compelling photo lineup... and that's all before you get into actual message exchanges, and all the attention those require!
There's no way around it - modern dating is work. A lot of work. In fact, millennials spend 10 hours a week on dating apps - and that's the average. You may find you need to spend even more time to catch the attention of the most attractive singles near you.
So why not save yourself a lot of hassle, not to mention time, and let the online dating experts do it all?
VIDA's dating service was designed for young professionals just like you. Everything, from your profile, photos and message exchanges to setting up all your dates, is handled 100% for you.
Your part? Showing up for all the dates with the high quality singles you want to meet most! Intrigued?
See how VIDA can revolutionize your dating life!
Want us to do your online dating for you?

Hey, I'm Ally, VIDA Select's Director of Matchmaking.
We take all the frustration, hard work and hassle out of modern dating!
Imagine your very own Dream Team of highly skilled dating experts searching for the very best local matches, sparking their interest, and arranging all the dates for you.
Wouldn't it be nice to finally stop swiping and start dating higher quality matches so you can meet someone special?
We've helped thousands of singles just like you since 2009, and we're ready to make you our next success story!
What are you waiting for? Take the next step now…
See If You Qualify