I hope you enjoy reading the blog post.
If you want my team to just do your online dating for you, click here.
7 Dating Apps That Are Better Than Tinder (2023)
In the ever-changing landscape of modern dating, Tinder has long reigned as the go-to app for countless singles seeking connections. But if you've found yourself growing weary of its swiping-based format, it's time to explore other Tinder alternatives!
You've come to the right place for suggestions. Since 2009, VIDA's team of dating experts have logged hundreds of thousands of hours on the most popular dating apps out there.
Not only do we handle all the swiping and messaging for our clients, we also determine which are the most effective apps for them to use. In other words, we know which apps work in different situations, and which ones don't.
Whether you're on the hunt for a serious relationship, a casual fling or something in between, these 7 dating apps are better than Tinder!
Best Tinder Alternatives:
Head straight to the dating app that interests you most, or start at the top!
Bumble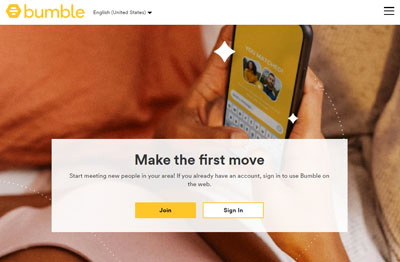 Why Bumble Is A Good Tinder Alternative:
This female-centric app allows women to initiate contact, making it a more comfortable and empowering environment for women seeking connections. Bumble also offers options for finding friends (Bumble BFF) and networking (Bumble Bizz).
Bumble Basics
Men can't send the first message on Bumble, which is an appealing format to all those attractive women who are fed up with seemingly endless "hey, sexy" Tinder messages. (There is one exception: Anyone can send a message before matching once a day using the Compliments feature.)
Unlike Tinder, Bumble isn't a swipe-and-forget-it kind of app. She only has 24 hours to send you a message once you've matched, and you only have 24 hours to respond to it. If that doesn't happen, the match expires. Once you've both sent a message, there are no more time restrictions.
This narrow messaging window is one of the reasons Bumble is better than Tinder - when you get a message, you know she's active on the app, and she's interested enough to reach out. All you have to do is fan the flames of attraction into a date.
Bumble is a free app like Tinder, although you can spring for an upgraded subscription. Bumble offers two choices: Bumble Boost & Bumble Premium.
The less expensive of the two, Bumble Boost lets you rematch with expired matches immediately, add time to the countdown, undo a "pass" and swipe right with no limits. Boost subscribers also get a free profile boost and 5 SuperSwipes each week. A Boost subscription costs around $24.99 for 1 month.
Bumble Premium includes all that, plus you can change your location, hide your profile unless you swipe right on them, see who likes you, and use more than one Bumble filter at a time. A Premium subscription costs around $44.99 for a single month.
If you decide Bumble sounds like the best dating app for you, make sure to check out these 10 Bumble hacks to get more matches and dates!
Download Bumble for iOS or Android.
Coffee Meets Bagel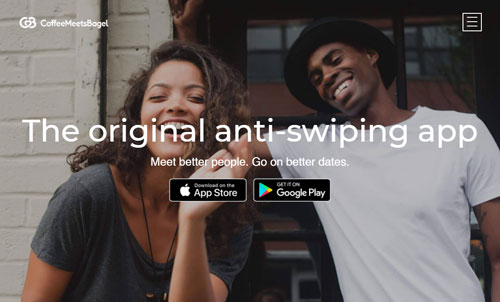 Why Coffee Meets Bagel Is A Good Tinder Alternative:
This app takes a quality-over-quantity approach by providing users with a limited number of curated matches (bagels) per day, encouraging more thoughtful consideration and engagement.
Coffee Meets Bagel Basics
Coffee Meets Bagel is better than Tinder if you're between 25 and 34 years old, and serious about meeting someone special.
Every day, men receive up to 21 "bagels," which is what the app calls potential matches. Women only see profiles of guys who both meet their criteria and who have already 'liked' their profile.
Like Bumble, potential matches only have a 24-hour shelf life. Users receive their bagels at noon, and only have a day to "like" or "pass". When both people choose "like," the match is made and messages can be exchanged.
The messaging window is only open for 8 days.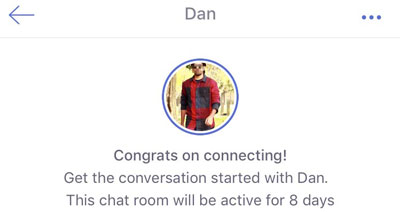 That's one of the reasons Coffee Meets Bagel is better than Tinder - both people know there's a deadline, so it's a built-in excuse to ask for a date or her phone number.
You can use Coffee Meets Bagel for free, or upgrade to a premium membership for features like seeing if she's read your message yet.
A premium subscription starts around $35/month, with a price break for committing to 3 or 6 months up front. A 3-month membership on Coffee Meets Bagel costs around $25/month, and a 6-month one costs $20/month.
You can download Coffee Meets Bagel from the App Store or Google Play.
Hinge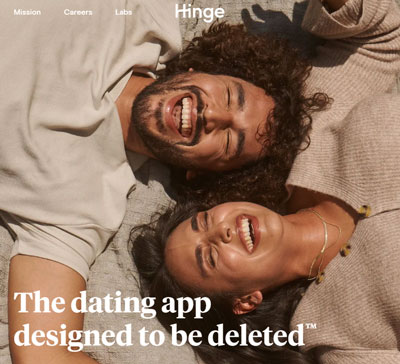 Why Hinge Is A Good Tinder Alternative:
Designed to be deleted, Hinge focuses on helping users find meaningful, long-term relationships by emphasizing deeper connections based on shared interests and values.
Hinge Basics
If you're over swiping and want to try something new, Hinge is better than Tinder.
Instead of swiping left or right, you "like" or comment on any section of their profile or photos.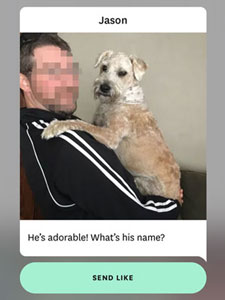 You can also send a message along with that "like" - which makes getting a conversation off the ground simple. If the other person also "likes" a portion of your profile, or responds to your comment, a match is formed and you can exchange messages.
That feature alone makes Hinge one of the best Tinder alternatives. On Tinder, you have to upgrade to a Platinum membership to send a message before matching. And even then, you can only attach your message to a Super Like.
Hinge markets itself as a "relationship-oriented" dating app. Per Hinge's internal data, 45% of the people on the app are looking for marriage or a long term relationship. The "Relationship Type" feature lets users display what they're hoping to find on the app.
Fake profiles are a source of frustration on just about any dating site, and Hinge has a "selfie verification" feature where users can earn a verified badge. All you have to do is submit a video via the app that is then compared to your photo lineup.
You can view, comment, and like up to 8 potential matches every day for free, but if you want to see and interact with more users in your area, you'll have to pay for a premium membership. That starts at around $29.99 for a single month.
Hinge is available for download via the App Store or Google Play.
The League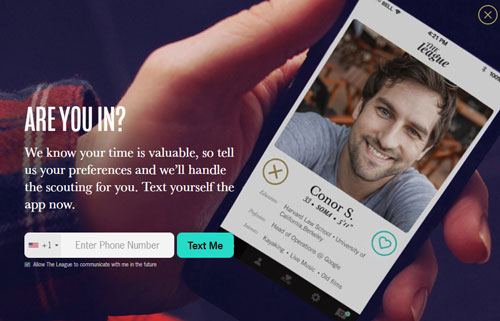 Why The League Is A Good Tinder Alternative:
Targeted towards ambitious professionals, The League uses a rigorous screening process to ensure a community of like-minded individuals with high standards.
The League Basics
If you're looking for someone as intelligent, polished, and ambitious as you are, then The League is definitely better than Tinder.
This exclusive dating app caters to successful professionals, and goes one step further by keeping everyone else out. Profiles are carefully reviewed by a panel, as are your LinkedIn and Facebook credentials.
How long you spend in the review process depends on The League's waitlist for your area. But once you're in, it's totally worth it. And if you don't get in… give one of these other Tinder alternatives a try!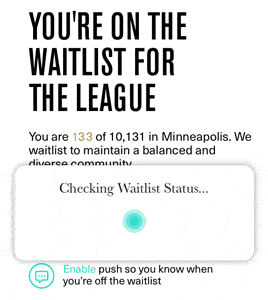 The League is free, but you'll only get 3 matches each evening at 5. If you want more, you have 3 membership options:
"Member," which costs $299 for 1 month. Among other perks, you'll get 2 more matches each day plus an expedited profile review.
"Owner," which costs $399 for 1 month. In return for your investment, you'll receive 7 matches daily, plus features like rematches & swipe undos.
"Investor," which costs $399 for 1 week. That comes with 9 daily matches, seeing who likes you, a private profile and more.
The League is available in 160+ major cities around the world.
But if you're not in one of them, don't worry. More locations are coming soon, and you can still submit your profile and get a spot on the waiting list.
You can download The League dating app for iOS or Android.
Happn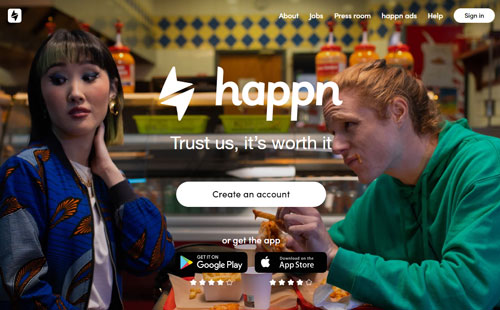 Why Happn Is A Good Tinder Alternative:
Utilizing location-based technology, Happn connects users who have crossed paths in real life, offering a unique twist on the typical dating app experience.
Happn Basics
If you're interested in meeting women who live or work close by, Happn is better than Tinder.
Your match queue will consist solely of women who have come within your "dating radius" during the day. This range can be anywhere up to 55 miles, and the app automatically shows you the nearest encounters first.
You'll also see how many times a specific user has crossed your path, plus the location and time of your latest encounter.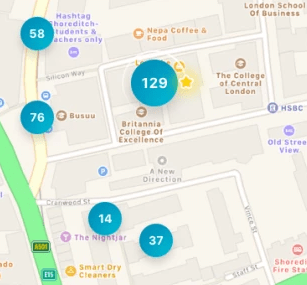 If someone is currently nearby, her profile will show "NOW" - although for privacy reasons her exact location is not revealed.
When both users "like" each other, a connection is made and messages can be exchanged.
Happn is usable as a free dating app, and it also has a Premium membership that starts at $24.99 for one month. When you upgrade Happn, you can make your profile invisible, see who likes you, control what personal details you share with other users, and more.
Because it's not the most popular dating app out there, you should only try this as a Tinder alternative if you're living or working in a big city with lots of other users. The way Happn matches makes it a great casual dating or hookup app.
Download Happn for iOS or Android.
Further Reading:
Facebook Dating
Why Facebook Dating Is A Good Tinder Alternative:
Integrated within Facebook, this platform uses your interests and activity to suggest potential matches. With a separate profile for added security, it allows users to explore connections in shared communities and offers a discreet Secret Crush feature for expressing interest in Facebook friends.
Facebook Dating Basics
This dating app is more popular in some areas than others. If you're already on Facebook it can't hurt to create a Facebook Dating profile and see if anyone interesting pops up as a potential match.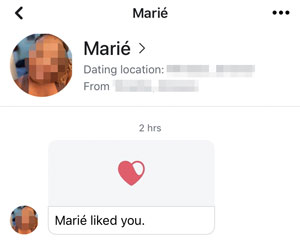 The dating app is separate from your Facebook profile. Only singles with Dating profiles will see your profile, and you won't be suggested as a potential match to your friends. There is, however, a Secret Crush feature where you can add a friend you're interested in to see if the feelings are mutual.
Functionally, Facebook Dating is the same as many other dating apps. You can see your potential matches in the "Suggested For You" feed, or check out who "liked" your profile. There's also an area for groups and events where you can connect with people based on similar interests.
Like Hinge, this dating app allows you to send a message with your "like" for free. Try one of these Facebook Dating first messages!
Not only is messaging free - everything on Facebook Dating is free. There is no premium subscription available, at least for now.
OkCupid
Why OkCupid Is A Good Tinder Alternative:
With an extensive questionnaire and detailed profiles, OkCupid is a popular choice for those who value compatibility and prefer a more personalized approach to online dating.
OkCupid Basics
One of the most inclusive dating platforms on the market, OkCupid offers 10+ gender identities, 20+ sexual orientations and a wide variety of relationship types.
It's also a very usable dating site for free; messaging doesn't require a paid subscription. The "Cupid's Picks" feed highlights your most compatible matches, and you can use the other feeds - called Stacks - to check out potential matches in various categories.
OkCupid offers two upgrade options, called Basic and Premium. Paid users enjoy features like unlimited likes, free weekly SuperLikes, advanced filtering options and more.
You'll find singles of all ages on OkCupid, and it's particularly popular with singles under 40.
Further Reading:
How To Meet The Best Matches On Any Dating App
If you're in the market for a serious relationship, having a dating strategy is essential. Choosing the right dating apps is just the beginning.
From your profile to your photos to the messages you send, it all takes time and energy to do it right. And if you get one of those components wrong… you're just wasting time.
That's where VIDA Select's dating experts come in. We know how to make you look your best online, and our professional writers will send irresistible messages to the interesting matches you want to meet most. We'll even set the dates up for you!
If you're ready to change your life, find out how easy it can be to meet your perfect partner.
Want us to do your online dating for you?

Hey, I'm Ally, VIDA Select's Director of Matchmaking.
We take all the frustration, hard work and hassle out of modern dating!
Imagine your very own Dream Team of highly skilled dating experts searching for the very best local matches, sparking their interest, and arranging all the dates for you.
Wouldn't it be nice to finally stop swiping and start dating higher quality matches so you can meet someone special?
We've helped thousands of singles just like you since 2009, and we're ready to make you our next success story!
What are you waiting for? Take the next step now…
See If You Qualify