I hope you enjoy reading the blog post.
If you want to chat now about your matchmaking search, click here.
Who's The Best Beverly Hills Matchmaker? [Top 6 List]
When you've got a lot of demands on your time, finding your soulmate in Beverly Hills isn't easy. Having a matchmaker hand select amazing dates for you is the perfect solution - but now you've got to find the right matchmaking service!
Our team of matchmaking experts has created this comprehensive guide to help singles in Beverly Hills find the best matchmaker.
With our experience in the industry dating back to 2009, we're well acquainted with the major players. We've written over 200 reviews of matchmaking services, leveraging our in-depth knowledge of the industry and understanding of what clients value most.
Doing your research just got a lot easier! Start your search here, with this list of the best Beverly Hills matchmakers!
A celebrity matchmaker headquartered in Marina Del Ray, Patti Stanger is practically a household name in Beverly Hills. You probably know it thanks to her signature role in reality TV hit The Millionaire Matchmaker.
Clientele
As implied by the name, men and women must be millionaires to join as a paying client. Non-millionaires can join her database of 30,000 or so eligible matches for free, but must pass a screening process.
Cost & Contract
Patty Stanger's matchmaking services cost a minimum of $45,000, with membership package prices ranging all the way up to $100,000. You can also purchase "add-ons" to your base package that cost an additional $20,000 to $35,000 each. Options include working directly with Stanger or getting priority status when it comes to matching.
A Millionaire's Club membership runs for a total of 12 months and requires a contract. Some packages include 2 months of "freeze" time. The membership must be paid in full before your matchmaking service begins.
What To Expect
Like most matchmaking services, the process for potential clients starts with an initial consultation to see if it's a good fit on both sides. Stanger's approach to matchmaking is very hands-on. So she limits the number of paying clients she works directly with herself.
But whether you work with Stanger or one of her matchmakers, the process is essentially the same.
You'll be meeting singles selected from her database. After each introduction, you can let your matchmaker know what you thought in terms of how well the person fit your "ideal partner" criteria, and if there was any chemistry between the two you.
You'll also get feedback from the perspective of your match, so you can alter your approach to dating if needed. Stanger and her team also offer services like dating coaching and image consulting. She'll recommend those services if she feels you'd benefit from them.
Founded In
2000
Additional Reading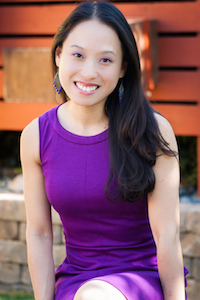 Like Stanger, Katie Chen's matchmaking office is located in Los Angeles. But she specializes in helping single men in Beverly Hills find someone special.
Catch Matchmaking also works with a network of affiliated matchmakers in a few big cities across the US. However, the majority of the matches in their database live in LA, Orange County, San Diego County and Inland Empire.
Clientele
Men are paying clients, women join the Catch Matchmaking database as potential matches for free.
Cost & Contact
Catch Matchmaking offers two basic packages, ranging from around $5,000 to $25,000. The cost of your matchmaking service depends on factors like search criteria and contract length.
What To Expect
Potential clients submit their personal information and photos through the Catch Matchmaking website. They will be contacted if Chen and her team feel the service can help.
During this initial consultation, you'll discuss both what type of woman you're hoping to meet and what you bring to the table. If you both decide to move forward with the matchmaking process, you'll sign the contract and pay for the service.
Your matches will be selected from Catch Matchmaking's database of around 4,000 profiles. Both you and your potential match receive photos of each other. After each date, you're requested to share feedback about how it went. Catch Matchmaking also offers dating coaching.
Founded In
2007
Further Reading
Julie Ferman is a Los Angeles matchmaker who also has an office in Santa Fe, New Mexico. She splits her time between the two locations. She also works with singles in Ventura County, The San Fernando Valley and Westlake Village.
Clientele
Paying clients are typically successful, "relationship-oriented" singles. Both men and women can join the database of around 30,000 singles for free and be potentially matched with clients.
Cost & Contract
Julie Ferman's matchmaking services start at $9,995 for a localized search in either LA or Santa Fe, and $15,000 to $25,000+ for a national, international, or customized search. Contracts last for either 3 or 6 months.
Ferman also offers a 90-day customized dating coaching program for $7,995.
What To Expect
Potential clients start with a "dating coaching consultation" that costs $295 by phone or $495 in person.
During this consultation, Ferman develops a "Romance Marketing Plan."
The plan contains a strategy for meeting the type of person you consider your ideal partner. If both of you decide to move forward with Ferman's personal matchmaking service, the consultation fee will be applied to the cost of your package.
You'll then have the chance to review profiles of potential matches Ferman selects based on compatibility.
Both halves of a potential match must agree to a date, which Ferman will then arrange for you. Afterward, you'll have the opportunity to let her know how it went. You'll also receive any feedback from your date's perspective she feels you would benefit from hearing.
Founded In
2008
Further Reading
Like Julie Ferman, Amy Laurent splits her time between two locations: Los Angeles and New York.
This high-end matchmaker is also a published author and makes frequent media appearances as a relationship expert. You may even recognize her from her stint on Bravo's reality matchmaking show "Miss Advised".
Clientele
Laurent bills herself as a millionaire matchmaker and typically takes on highly successful, affluent men as paying clients.
Cost & Contract
Hiring Amy Laurent as your personal matchmaker starts at $25,000 for 12 months of "active" service. You'll also have 12 additional months of "freeze" time, meaning you can pause your search if needed. A contract is required.
What To Expect
A boutique matchmaker, Laurent limits the number of men on her active client roster at any given time. The first step is an initial consultation, where you'll meet with her or a member of staff and discuss your relationship goals and your dating history.
She'll also show you a few potential matches from her database, and you can make your decision as to whether or not to hire her. If she also feels like she can help you, she'll agree to take you on as a client.
Instead of reviewing one match at a time, Laurent and her staff will select a few matches - and arrange dates with the ones you're interested in meeting.
Founded In
2005
Further Reading
Alessandra Conti is another celebrity matchmaker, lending her Cupid skills in MTV's reality show Are You The One?
She founded Matchmakers In The City with her sister Cristina Conti Pineda in 2012, and it's headquartered in Beverly Hills. The siblings aren't just LA matchmakers, though - they also have a presence in DC, NYC and San Francisco.
Clientele
Matchmakers In The City is designed for successful, professional singles who are seeking a long-term relationship and value their confidentiality.
Cost & Contract
Potential clients have two options - they can opt for inclusion in the database of potential matches for a one-time $100 fee. Active matchmaking services require a Priority Membership. Those start at $5,300 and range up to $25,000 or more depending on the details of your contract.
What To Expect
Conti and her sister are traditional matchmakers. You let them know what types of people you're interested in meeting, and they introduce you to compatible matches from their database.
All the date details are arranged for you. Afterward, you can expect a "date feedback meeting." During this session, you go over the experience from your perspective and also receive insights into what your match thought went well (or didn't.)
This Beverly Hills matchmaker also offers dating coaching sessions in 1 hour ($200) or 30 minute ($100) increments.
Founded In
2012
Further Reading
Matchmaker In The City Reviews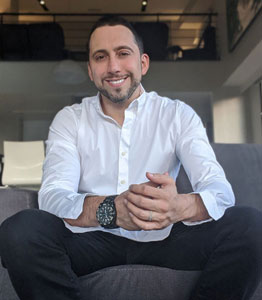 Scott Valdez has been working his modern matchmaking magic in Beverly Hills for over a decade. And VIDA Select can help find the love of your life too.
Clientele
An exclusive matchmaking service, VIDA Select is designed for successful, professional men and women wanting to meet incredible people who bring as much to the table as they do.
Cost & Contract
Matchmaking services are paid monthly, with Basic packages starting at $995. Premium matchmaking packages start at only $1595 per month, and Elite package options begin at $2395 per month.
Package prices are highly reflective of the complexity of your search and how many hours should be devoted to finding your perfect partner. On average, it only takes 3 months for clients to meet someone special!
Because it's pay-as-you-go, there's no need to factor in pause time or commit to (and pay for) a lengthy contract up front. Your service can be stopped and restarted as needed - no contract required.
What To Expect
The matchmaking process starts with a quick screening process to make sure VIDA Select is a good fit. Then, you'll have an in-depth conversation with your elite matchmaker that will cover everything from what's worked (or hasn't worked) for you in the past, what type of people you're drawn to, etc.
Once your matchmaker has an understanding of your "ideal partner," she and her team will get to work finding highly compatible potential matches for you to review. With no maximum number of matches per month, you can approve only the singles you're truly interested in meeting. And you'll be making that decision based on a full profile, complete with photos.
VIDA Select uses a monthly payment system rather than a long-term contract. That way, you can take your time getting to know a promising match, or take a break from dating if you need to.
VIDA Select also offers expert dating coaching, image consulting and more - so you can look and feel your very best on all your first dates.
And if the service isn't working for you - simply don't pay for another month! There's no risk of paying thousands of dollars and committing yourself to multiple months worth of services you haven't even experienced yet.
Why not see if VIDA Select is the right Beverly Hills matchmaker for you?
Founded In
2009
All product and company names are trademarks™ or registered® trademarks of their respective holders. Use of them does not imply any affiliation with or endorsement by them.
Why Choose VIDA Select?

Since 2009, thousands of clients have discovered true love thanks to VIDA Select's fresh, modern approach to matchmaking – which has finally thrown blind dates and long-term contracts out the window. This isn't your grandmother's matchmaking!
Instead of working with a single matchmaker using a small rolodex of potential partners, VIDA Select's matchmaking team taps into the world's largest database of available singles. We'll quickly identify the matches who check all of your boxes so you can finally experience true chemistry. Are you ready to become our next success story? Schedule your complimentary consultation now by clicking the button below!
Get Started Now