I hope you enjoy reading the blog post.
If you want to chat now about your matchmaking search, click here.
Who's The Best Birmingham Matchmaker? [2 Services Worth Considering]
Hiring a Birmingham matchmaker can be one of the easiest ways to meet compatible, dateable singles. But that's only if you find the right one. And your research brought you to the right place.
This quick guide to Alabama matchmaking services is packed with all the details you need to decide which one is the right fit for you!
This husband and wife duo got their matchmaking start working for Patti Stanger, appearing on both of Stanger's reality TV shows. At one point Federoff was "VP of Matching" for Stanger's elite service matchmaking Millionaire's Club.
After parting ways with Stanger, they launched their own dating service, Love And Matchmaking. It's a national service, helping singles in all 50 states. Some cities are noted as "featured cities." Birmingham, Al is one of them.
The company is based in Los Angeles. Both Pfaff and Federoff are also still involved in the entertainment industry in various capacities.
Clientele
Clients are typically ages 27 to 75, successful and highly educated. Federoff and Pfaff work with men, women and LGBT singles as paying clients.
As Federoff explained to DatingNews.com, they "accept anyone who shows a genuine desire to fall in love and be in a stable relationship."
Cost
Love And Matchmaking's price tag is one thing you won't find advertised anywhere online.
However, a few of their online matchmaking service reviews refer to it as an "investment" and "a lot of money." Based on what other elite matchmakers cost, you can expect to spend a minimum of several thousand dollars, and more likely over $10,000.
What To Expect
The very first step for any potential client is filling out their online questionnaire. One of the matchmakers will reach out and schedule an interview.
During that conversation, you'll learn about the options available and they'll learn about you and your dating challenges. Once you've paid the fee and signed the contract, your search will be up and running.
Matches come from their internal database, as well as from scouting in your area. Sometimes clients will be asked to match in other cities as well, if the search needs to be expanded.
Pfaff and Federoff also offer dating advice and relationship counselling along with the matchmaking, which is an important component of the process.
As she explained during an interview, if you're not happy with yourself and where you are in life, that directly affects potential relationships.
If you're not one with yourself, if you don't love yourself, if you don't have self-worth, first of all, that's going to stop you from everything in life, not just love but business, friendships, everything.
Founded In
2011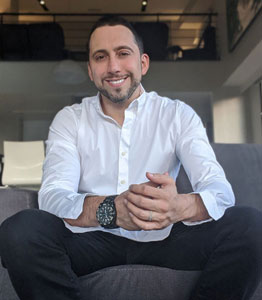 VIDA Select not only helps singles in Birmingham, but people dating in Montgomery, Huntsville and throughout the state as well. That's because our matchmaking team isn't restricted by an internal database. The pool of eligible Alabama singles is virtually limitless!
You don't have to worry about compromising any of your "must haves," or cross your fingers and hope your perfect match also signed up for the service.
Using both intuition and modern tech, VIDA's matchmakers select highly compatible people for you to meet. And if you're like the average VIDA client, you'll feel the spark of a promising relationship in just a few months!
Clientele
VIDA Select clients typically range from mid 20s to late 60s. They are generally career-focused, successful, and looking to meet someone who offers as much as they do.
Cost
VIDA Select offers clients 3 levels of matchmaking service to choose from.
Basic matchmaking packages start at $995/month. Premium matchmaking services start at just $1595/month, and Elite options begin at $2395/month.
The monthly price for any package is determined in part by how many hours should be used to find highly compatible matches. Factors such as the complexity of your "ideal partner" criteria and number of locations to include in the search are also taken into account.
Clients have pay-as-you go convenience, rather than signing a long-term contract. All packages are paid monthly, with the ability to stop, start and pause at any time.
What To Expect
The first step for any potential client interested in VIDA Select's matching service is filling out a quick form online.
If it seems like a good mutual fit, you'll be invited to schedule a quick, complimentary phone call with a matchmaking advisor. You'll learn about all the package options, and share your relationship goals and what type of person you're looking for.
Next, you'll be paired with the matchmaker who will be your dedicated point of contact throughout your search. She'll get to work finding compatible matches for you to approve, and you enjoy first dates with incredible people!
Find out more about the entire process!
Founded In
2009
All product and company names are trademarks™ or registered® trademarks of their respective holders. Use of them does not imply any affiliation with or endorsement by them.
Why Choose VIDA Select?

Since 2009, thousands of clients have discovered true love thanks to VIDA Select's fresh, modern approach to matchmaking – which has finally thrown blind dates and long-term contracts out the window. This isn't your grandmother's matchmaking!
Instead of working with a single matchmaker using a small rolodex of potential partners, VIDA Select's matchmaking team taps into the world's largest database of available singles. We'll quickly identify the matches who check all of your boxes so you can finally experience true chemistry. Are you ready to become our next success story? Schedule your complimentary consultation now by clicking the button below!
Get Started Now