I hope you enjoy reading the blog post.
If you want to chat now about your matchmaking search, click here.
Who's The Best Boca Raton Matchmaker? [5 Services Worth Considering!]
Hiring a Boca Raton matchmaker is one of the easiest ways to go on dates with highly compatible Florida singles. But first, you have to decide which dating service is right for you.
These quick Boca matchmaker reviews reveal cost, process and other details for 5 dating services worth considering. Narrowing down your options will be a breeze!
An executive consultant and relationship coach for two decades, Kristi Price expanded her service to include matchmaking after going through a divorce herself.
As she explained in an interview,
One of the reasons I started my business was to help others avoid the painful mistakes I made. Relating to my clients motivates them to make the right choices and changes.
She is based out of Philadelphia, but also offers services to Boca Raton singles via her Palm Beach office.
Clientele
Price describes her clients as successful, optimistic and active. They are typically ages 25 to 60 and "looking for happiness."
She typically works with 30 to 40 coaching clients a year, taking on only 10 to 15 matchmaking clients at a time. Those seeking matchmaking services are generally men who want to meet "The One."
Cost & Contract Details
Submitting a profile via her website for inclusion in her rolodex is free. And while you could be matched with one of her paying clients if you fit their criteria, she won't be proactively searching for people who meet your criteria. In other words, you may never be contacted as a free database member.
She offers a free 20-minute phone consultation. If you decide to sign up for matchmaking service, you'll need to schedule a $250 initial consultation. Among other things, you'll discuss the contract length and service cost.
What To Expect
Those interested in signing up for her Boca Raton matchmaking service start with a phone consultation. Be prepared to discuss what personality traits you're looking for in a match, as well as other details such as your life & dating goals.
If you move forward with matchmaking services, you'll go over your package and contract details during the 75-minute initial consultation.
Then you'll be matched with compatible Boca Raton singles from her internal database, or pulled from her network of matchmaking contacts. All of the introduction logistics like the date activity are planned for you.
After each meeting, you're requested to provide feedback on your match and the experience. And according to her website, you'll also receive any "constructive, non-judgmental feedback" Price feels will benefit you on future dates.
In addition to her Florida matchmaking services, Price also offers dating coaching, image consulting and personal styling.
Founded In
2008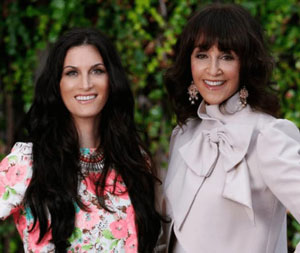 A millionaire matchmaker operating out of NYC, Janis Spindel's Serious Matchmaking also helps singles dating in South Florida.
Spindel has been in the matchmaking industry for over 20 years, now working alongside her daughter Carly Spindel.
Clientele
The Spindels generally only provide matchmaking services for men.
Women can pay a screening fee that ranges from $250 to $1,000+ to be considered for inclusion in the Serious Matchmaking database.
Cost & Contract Details
The cost of this elite matchmaking service tops out at a literal million dollars, which is the price tag for her "Global VIP" package.
But there are packages at other price points as well, ranging from $25,000 to over $350,000 to work with Carly Spindel. Having Janet Spindel as your personal matchmaker starts at $50,000.
New clients pay a signing fee up front. This fee varies, but starts at $65,000. This rate will also be due as a "finder's fee" if you end up in a relationship with a match made through the service.
Contracts include 12 month's worth of matchmaking service, and include at least 12 matches.
What To Expect
If this high-end matchmaking service makes your short list, the first step is filling out a form online. There's a $25 registration fee, which will only be charged if you pass the screening process.
Next you'll connect the matchmaking team for an interview. They'll get to know you, and learn more about the sort of matches you'd like to meet. Also on the table for discussion: your lifestyle, relationship history, dating goals, etc.
If they feel they can take you on as a client, and you agree the service seems like a good fit, you'll execute the contract and the search begins.
You'll be meeting matches pulled from their database. Depending on your dating preferences and your package level, you can meet singles in Boca Raton or expand your search to other cities across the US as well.
Founded In
1993
Further Reading
Nancy Gold Zimmer & Barbara Black Goldfarb, Elegant Introductions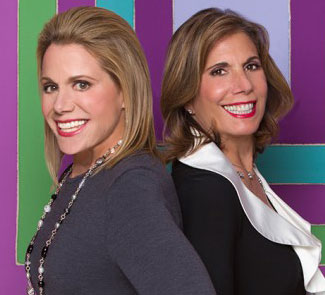 This matchmaking duo has been helping singles in Boca Raton and throughout South Florida for almost a decade. Zimmer brings her professional background as a licensed psychologist to the service, and Goldfarb is a philanthropist and community leader.
Clientele
Elegant Introductions is a boutique agency, keeping the active client roster limited. These Boca Raton matchmakers typically work with successful, career-minded professionals who are often seeking marriage.
Cost & Contract Details
For most clients, matchmaking services span a contract period of 6 or 12 months. The price starts at $15,000, with details such as number of introductions determining the final cost.
What to Expect
An initial consultation is the first step. During the conversation, you'll share your matchmaking criteria, and also details about your lifestyle, dating history, etc.
Zimmer and Goldfarb will put together a matchmaking package, and if you decide the service is a good fit you'll sign the contract.
Introductions with compatible matches are arranged for you. Your matches are pulled from their database of South Florida singles, or identified via their matchmaking contacts.
After each first date, you can share feedback about the quality of the match with Zimmer and Goldfarb. You can decide if you'd like to meet that person again, and you'll also receive any applicable feedback that the match shared with them.
Founded In
2013
Further Reading
Much like Janis Spindel, Barbie Adler isn't solely a Florida matchmaker.
Her service, Selective Search, is based in Chicago. They have a presence in 20+ cities around the country, and Adler also networks with affiliated matchmakers nationwide.
Clientele
Selective Search clients are mostly men, although Adler does offer matchmaking services to women as well. As a former executive recruiter herself, Adler specializes in matchmaking for professional singles.
Cost & Contract Details
Most Selective Search matchmaking contracts last for 12 months. The Basic package price starts at $25,000. For that you'll meet up to 10 matches in Boca Raton.
If you want to date in other cities as well, the Elite package is an option. That includes meeting up to 10 matches in 5 different cities, starting at $50,000.
What To Expect
Adler's matchmaking service starts with a 2-hour personal interview. During the conversation, topics cover everything from your idea of the perfect match to your deal breakers and must haves.
Once her matchmaking team has an idea of who you're looking for, you'll start reviewing profiles pulled from the Selective Search database. You approve each match you're interested in. If the interest is mutual, it counts as a match. Contact information is then exchanged.
Founded In
2000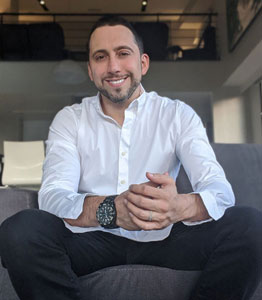 With access to the single largest pool of eligible singles in all of South Florida, VIDA Select is one of the best ways to finally meet your perfect match.
78% of clients start a relationship within 3½ months of beginning service, which is one of the reasons VIDA doesn't use long-term contracts. Clients simply pay for each month of service they want! They have the freedom and convenience to stop, pause and restart their ideal partner search as needed.
Clientele
VIDA Select clients are successful, accomplished in their careers, and selective about who they want to date. Clients are typically (but not always!) in their late 20s to 60s and looking for a serious relationship.
Cost & Contract Details
Three levels of matchmaking service are offered: Basic, Premium and Elite.
The monthly price of your matchmaking service is highly correlated with the total number of hours that will be devoted to your search. Factors such as ideal partner criteria and how many cities you'd like to include in the search are all factored in.
Basic service starts at $995 per month. VIDA Select's Premium matchmaking packages begin at only $1,595 per month, and Elite options start at $2395 per month.
What To Expect
The first step in the matchmaking process is a quick screening to see if the service is a mutual fit. If so, you'll be invited to schedule a complimentary consultation to learn more about service.
Then you and your dedicated personal matchmaker will have an in-depth interview. She'll learn more about your lifestyle, personality, hobbies and interests… everything she needs to know to select highly compatible Boca Raton singles.
You can pre-approve every match after reviewing a full profile, complete with photos. That way, you'll only bei meeting singles you're truly interested in who have real relationship potential!
VIDA Select also offers additional services like dating coaching, image consulting, personal styling and more. Everything you need to date with confidence.
Founded In
2009
Ready to find your perfect match? Click here!
All product and company names are trademarks™ or registered® trademarks of their respective holders. Use of them does not imply any affiliation with or endorsement by them.
Why Choose VIDA Select?

Since 2009, thousands of clients have discovered true love thanks to VIDA Select's fresh, modern approach to matchmaking – which has finally thrown blind dates and long-term contracts out the window. This isn't your grandmother's matchmaking!
Instead of working with a single matchmaker using a small rolodex of potential partners, VIDA Select's matchmaking team taps into the world's largest database of available singles. We'll quickly identify the matches who check all of your boxes so you can finally experience true chemistry. Are you ready to become our next success story? Schedule your complimentary consultation now by clicking the button below!
Get Started Now