I hope you enjoy reading the blog post.
If you want to chat now about your matchmaking search, click here.
The 4 Best Buffalo Matchmakers [2023 Reviews & Pricing!]
Looking for the perfect Buffalo matchmakers to find your perfect match?
These 4 personal matchmakers are worth considering. You'll find all the details you need to decide which one is best for you, from their matchmaking process to how much they cost!
Therese "Tee" Forton-Barnes has been an event and wedding planner for over 30 years. She's been matchmaking on the side for friends for decades.
Clientele
This Buffalo matchmaker caters to "upscale" singles in Western New York. Typically busy professionals and entrepreneurs who are 30 to 70 years old.
Cost
$50 - $500+
Contract Required
Yes
What To Expect
According to the Matchmaking 2 A Tee website, they use a "very advanced matchmaking and award-winning software" to match profiles from within their database. The first step? Submitting yours.
A one-time fee of $50 for a Standard Membership gets your profile included in the database.
You'll be contacted if you're ever identified as a compatible match for a paying client. But having the matchmaking team screen for matches on your behalf requires paying for a Gold or Platinum membership. Those start at $150.
Once a compatible match gets suggested by their matching algorithm, Forton-Barnes and her team take a closer look at the pairing. They do a short interview with both halves, and arrange either a virtual or face-to-face date if there's mutual interest.
As Forton-Barnes explained in an interview,
We're more about quality than quantity. We're not trying to get you 20 dates a month - we're trying to get you quality dates that could potentially turn into a relationship.
Matchmaking 2 A Tee specializes in helping people date in Buffalo. But depending on your package level, Forton-Barnes will scout for matches outside of their database via her network of matchmaking contacts.
Founded In
2018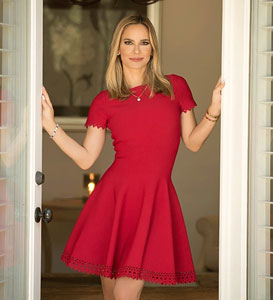 As with Therese Forton-Barnes, matchmaking wasn't Simona Fusco's first business endeavor.
Fusco models and acts, and said her Hollywood experience sparked her interest in matchmaking. She works with singles in Buffalo as well as throughout New York, but her dating service is headquartered in California.
Clientele
A boutique matchmaker, Fusco takes on a very limited number of paying clients at a time. She typically works with successful, affluent men in their 30s to 60s, and "total package" women in their 20s to 50s.
Cost
$2,500+
What To Expect
Joining as a female "Affiliate" is free. But your profile needs to pass a screening process.
Once your profile is among the other ~200,000 singles in Fusco's database, there's a chance you'll be matched with one of her male clients who is interested in dating in the Buffalo area.
Men, on the other hand, must purchase a matchmaking service package.
There is a $2,500 initial consultation, during which Fusco said she'll decide "whether their expectations are realistic and match the values and core morals of our company."
If you come on board, you'll be choosing from a Gold, Platinum or "Carte Blanche" membership. Fusco's prices aren't listed anywhere online, but you can likely expect to pay in the same ballpark as other elite matchmakers with a national reach - in the tens of thousands.
Once you've decided on a package level and signed the contract, her matchmaking staff will get to know you and start pulling potential local matches from their national database.
Depending on your customized matchmaking service, Fusco may also scout for compatible singles outside of her existing match pool.
Founded In
2005
Further Reading
Amy Laurent is another national professional matchmaker who is no stranger to the media - she's an author, media contributor, and was the celebrity matchmaker on Bravo's reality show "Miss Advised."
She has matchmaking offices on both costs - one in LA, and one in NYC, but extends her reach into Buffalo as well.
Clientele
This millionaire matchmaker generally limits her paying client roster to affluent, successful men seeking a serious relationship.
Cost
$25,000+
Contract Required
Yes
What To Expect
As with most personal matchmaking services, the process starts off with an initial consultation.
During this initial chat, you'll be shown a handful of potentially compatible matches. You'll also discuss your relationship objectives, dating history, etc.
If Laurent feels like she can help you, you'll sign a year-long contract. (It also includes up to 12 additional months of "hold" time.) She'll give you an idea of how many matches you may expect, as the number varies per client.
She and her staff will then present matches a few at a time, and you'll have the option to meet the singles you're interested in.
Founded In
2005
Further Reading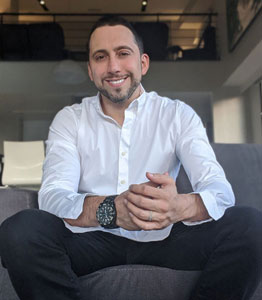 With over a decade's experience in the matchmaking industry, Scott Valdez and his team help singles navigate every aspect of modern dating - and find highly compatible matches with true relationship potential.
Clientele
Accomplished, successful men and women, typically in their late 20s to early 60s, who want to meet "The One."
Cost
VIDA Select offers a range of packages within 3 levels of service. Basic package options start at $995 a month, with Premium packages starting at just $1,595 a month. Elite options begin at $2395 a month.
Package pricing is highly correlated with the number of hours that should be devoted to your search each month, which matchmaking team you want to work with, and other factors.
Contract Required
No long-term contract. VIDA's packages are paid month-to-month.
What To Expect
As with other elite matchmaking services, the first step is a quick, online screening process. This helps make sure our modern approach is the right fit.
If you're qualified, you'll be invited to schedule a complimentary consultation with one of VIDA Select's matchmaking advisors.
You'll discuss which of the pay-as-you-go packages fits your circumstances best. The cost is based on factors like the complexity and scope of your search, and how many hours should be dedicated to your search on a monthly basis.
Service begins with your personal matchmaker guiding you through an in-depth interview so she can get to know what makes you tick - and what your ideal partner is like.
Then, you'll review full profiles of hand-selected, highly compatible Buffalo singles, and approve or pass on every potential match! With unlimited matches, there's no need to "settle."
You'll be meeting incredible people who match your perfect partner profile.
In fact, the average VIDA Select client starts to feel those sparks after only 11 dates.
And since it's a monthly service with no long-term contracts, you don't need to worry about paying for active search time you don't end up needing.
With VIDA Select, you can pause, start and stop your search at your convenience. Want to learn more about the easiest way to meet your perfect match in Buffalo? Start by seeing if you qualify!
Founded In
2009
All product and company names are trademarks™ or registered® trademarks of their respective holders. Use of them does not imply any affiliation with or endorsement by them.
Why Choose VIDA Select?

Since 2009, thousands of clients have discovered true love thanks to VIDA Select's fresh, modern approach to matchmaking – which has finally thrown blind dates and long-term contracts out the window. This isn't your grandmother's matchmaking!
Instead of working with a single matchmaker using a small rolodex of potential partners, VIDA Select's matchmaking team taps into the world's largest database of available singles. We'll quickly identify the matches who check all of your boxes so you can finally experience true chemistry. Are you ready to become our next success story? Schedule your complimentary consultation now by clicking the button below!
Get Started Now