I hope you enjoy reading the blog post.
If you want to chat now about your matchmaking search, click here.
Caliber Match Review - Is This National Matchmaker Legit?
Caliber Match claims to be the best of both worlds. The personal touch of a boutique matchmaking service combined with the reach of a national one. But does the reality live up to the promise?
Our team of matchmaking experts has reviewed well over 200 services, diving deep into their processes, cost, success rates, and customer experiences. Our industry experience dates back to 2009, and our reviews are built on our comprehensive research and keen understanding of the matchmaking landscape.
This Caliber Match review will help you determine if their approach is the best fit for you. From cost to contract details to real customer reviews, find out if this high end matchmaking service is worth consideration.
Caliber Match Inc.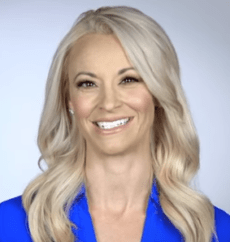 Caliber Match was founded in 2010 by Emily Hellman, a former fitness competitor and model.
After struggling with "all of the frogs" she found while online dating, she decided to combine her psychology degree, coaching skills, and knack for reading people into a matchmaking career.
Based in Scottsdale, AZ, her dating service works with a network of affiliated matchmaking companies through websites such as LasVegasSingles.com and SeattleSingles.com.
They also have a scouting program which allows Caliber Match to work with clients anywhere in the US. According to the company, scouts are people who are "heavily networked" and want to make some extra money on the side.
They could be real estate agents, students, lawyers, or people in the service industry that have been trained to approach potential matches in your area. If there aren't any scouts near you, Caliber Match will hire and train them.
The scouts find potential matches and do an initial screening for compatibility. If it seems like a good fit with your specified criteria, the scout will forward the contact information to the matchmaker. The matchmaker will then interview the prospective match.
Provided they pass the screening process, you'll then have an opportunity to approve or decline the match, or ask for more information.
What Does Caliber Match Cost?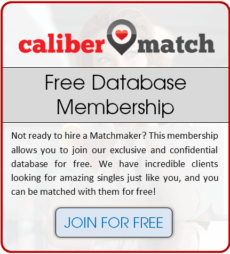 Potential clients have two membership options:
Join the database for free, and be matched with paying clients. However, no active search will be conducted on your behalf.
Join as a Premier Client and work with a matchmaker in your area.
Premier clients can purchase 6 months worth of professional matchmaking services starting around $8,500, or a year-long membership starting around $15,000.
Caliber Match does not accept payment via credit card. Instead, you'll need to pay the full membership fee up front by cash, check, or bank transfer.
That's no problem if you're happy with the results. But it's worth keeping in mind that those payment methods offer no buyer protection, and Caliber Match has a no refund policy once you've signed a contract.
You are able to put your membership on hold as needed. For instance if you travel or want to go on a few dates with a particular match to see where it leads.
The Matchmaking Process
Membership starts with a phone consultation. Prospective clients can call Caliber Match directly, or fill out a short contact form online: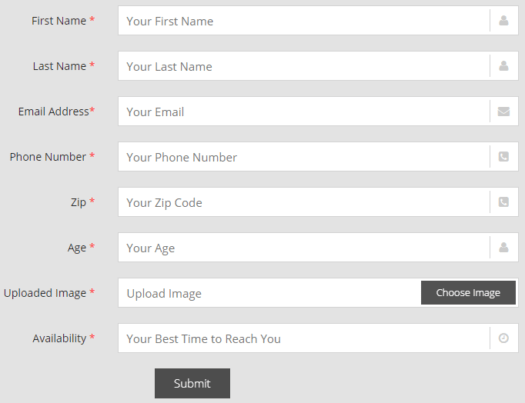 During the call, you'll go over your relationship goals and describe your ideal partner to your matchmaker. Then, if you decide the service is a good fit, you'll sign the contract.
However, your search does not begin right away.
Caliber Match's Prep Period
Instead, the first month of your service is considered a "Prep Period." So you won't be matched with anyone until your second month.
Here is how Emily Hellman described the prep period in a response to a Yelp complaint:
After the first month, they aim to deliver 1 match per month. But they'll present as many eligible matches as they find, so you could receive more than that.
You'll be matched with other paying clients, eligible singles who joined the database for free, or singles that your matchmaker recruits via their network of scouts.
Once a potential match is identified, you'll be given a description and a photo. Caliber Match has a "Mutual Match" philosophy, meaning both halves of a match must approve before an introduction is made.
If it's a "yes" on both sides, Caliber Match arranges the date. After you've met the match, you'll have the opportunity to provide feedback. Adjustments to your search criteria can be made as needed.
In addition to matchmaking services, Caliber Match offers relationship and dating coaching. They also offer "Personal Discovery" sessions. It's a 1-hour consultation with a professional matchmaker either in person, by telephone or via Skype.
You can discuss issues such as problems with your current dating situation, past relationship problems, and new approaches you can take to meeting people.
This coaching is available to anyone, even if you're not a paying client. If you decide you want matchmaking services in addition to the coaching, the cost of the sessions is deducted from your membership fee.
What Real Clients Have To Say About Caliber Match
This matchmaking service has an A rating with the BBB, and it's listed as an Accredited Business. It has 2.8/5 stars based on customer reviews.
The 5-star review was from a man who received two matches from the service, one of whom he was still dating:
The other 4 reviews were all 1-star, citing complaints like lack of matches, low quality matches, and poor communication with the matchmaker.
There are 2 Caliber Match complaints lodged against it. One was from a woman who hadn't received any matches after signing up 5 months prior. The other had no details available.
Caliber Match currently has 10 recommended Yelp reviews, resulting in a 1.5-star rating. Most mentioned the lack of matches, like this reviewer:
Online reviews should be taken with a grain of salt. And also keep in mind that Caliber Match works with a network of matchmakers across the US, so your experience will depend on the particular matchmaker you're working with.
Why Wait To Meet Your Matches?
Once you've signed the contract and paid the membership fee, Caliber Match uses the first month to train, and if needed, hire recruiters in your area. After the 3-4 week "prep period," you'll hopefully get at least one match per month.
That pace may suit your needs, especially if you're not in a particular hurry to meet someone special.
But why wait an entire month for them to get their scouts up to speed when a matchmaking service like VIDA Select can start scheduling dates with eligible local singles almost immediately?
With VIDA, you're not locked into a contract, so you only pay for each month you want service.
And you're not limited to just one date a month! In fact, you set the pace.
Whether you want a couple dates every week, or just 2 or 3 high-quality dates every month, our team of matchmakers can help make it happen.
Ready to meet your perfect partner? Go here to get started!
All product and company names are trademarks™ or registered® trademarks of their respective holders. Use of them does not imply any affiliation with or endorsement by them.
Why Choose VIDA Select?

Since 2009, thousands of clients have discovered true love thanks to VIDA Select's fresh, modern approach to matchmaking – which has finally thrown blind dates and long-term contracts out the window. This isn't your grandmother's matchmaking!
Instead of working with a single matchmaker using a small rolodex of potential partners, VIDA Select's matchmaking team taps into the world's largest database of available singles. We'll quickly identify the matches who check all of your boxes so you can finally experience true chemistry. Are you ready to become our next success story? Schedule your complimentary consultation now by clicking the button below!
Get Started Now