I hope you enjoy reading the blog post.
If you want to chat now about your matchmaking search, click here.
Cara Matchmaking Review: Best Maine Matchmaker For You?
Wondering if Noreen Rochester is the right Maine matchmaker for you?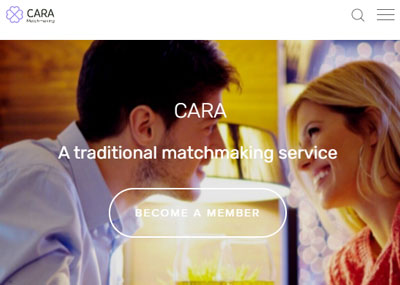 From how she got started to her matchmaking process and cost, this Cara Matchmaking review has all the details you need to decide if this matchmaking service is the right fit for you!
Cara Matchmaking Review Table of Contents
Jump straight to what you want to know first or start at the top!
How This Maine Matchmaker Got Her Start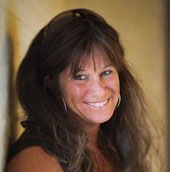 Noreen Rochester has always had a passion for matchmaking. As she expressed in an interview with WGME,
"I've always wanted to interfere in people's lives and make them better, and I've always felt that if you're in love, everything's better."
When friends and family sought her assistance with their dating lives, Rochester began setting them up. Eventually, she realized that matchmaking was her true calling and took a hands-on approach to starting her business:
"I saved up $35 for business cards and went into gyms and restaurants and any place with a bulletin board. After that, things took off."
This grassroots effort proved successful, and her first dating service, The Matchmaker, was established in 1995. Rochester organized monthly social events and even made appearances on local television programs.
In 2013, Rochester took her matchmaking endeavors to the next level by launching Cara Matchmaking.

The name "Cara" is derived from Gaelic and means beloved companion or soulmate. According to the website, her mission "is to help bring joy and companionship to the lives of others."
Born and raised in southern Maine, Rochester established Cara Matchmaking in Biddeford, just outside of Portland. Her reach spans the entire state and her clientele includes men and women ranging in age from their 20s to their 80s.
She shared with News Center Maine that she thought women are more likely to seek out matchmaking services and that the majority of her male clients fall within the 38 to 55 age group.
Having been in the industry for over 25 years, Rochester has also built up a reputation as a relationship expert. Her dating advice has been featured in numerous publications over the years, and she offers "ongoing, personalized support" to all her clients.
Here's a peek at some of her best dating advice from around the web!
The Cara Matchmaking Process
Potential Cara Matchmaking clients begin with an online inquiry. The next step is an in-person meeting to determine if you're a good fit for their services. As this Portland matchmaker explained,
"I take probably a third of the people I meet with. If I can't do a good job, I feel like I can't take their money."
For clients she thinks she can help, the process starts with an interview. Rochester gets to know you and also learns what you're looking for in a relationship and in a partner.
She takes a quality over quantity approach when it comes to selecting your potential matches, explaining that her clients are often tired of the endless stream of profiles on dating apps.
"They'll come in and just say to me, 'Look, I just want you to find me my person, I don't want to date 50 people. I've already done that. I want to find my person."
Rochester describes her approach as "old school" - she doesn't rely on databases, preferring instead to use color-coded files and sticky notes.
Once Rochester has a solid understanding of your preferences, she compiles a list of other clients who she believes meet your criteria. She'll narrow the list down to the top 3 to 5 contenders, discuss the profiles and share photos with you to see if you're interested.
However, decisions aren't made on the spot. Rochester encourages "clients to go home and think about it first."
When you're interested in a match, Rochester doesn't actually arrange the date for you:
"I suggest starting with a text saying who you are and that I gave them your number. I think it's a good idea to text or talk a little bit and then get out there."
Clients can check back in with Rochester afterward, and let her know how things went. She'll get the match's perspective too, explaining that she takes the feedback process seriously:
"I've got their version, and I'll get your version, and we learn more about a person from feedback after a date than a two-hour interview. I never want to hurt anyone's feelings, and it's a scary and exciting process. It's all done kindly and gently with love."
If no one from that group turns into a promising connection, she'll present a few more profiles.
In addition to matchmaking services, Cara Matchmaking also organizes speed dating and dating game events around town. So that's another way to meet people if you're interested in attending one of those.
Now that you know what to expect if you sign up for Cara Matchmaking, you're probably wondering about the price tag for the service…
Cara Matchmaking Cost
Cara Matchmaking costs $499 for a 1-year membership. During that time frame, you'll be matched with other clients, with no limit on how many introductions you may receive.
Active clients can also attend the single's events, and Rochester is available for dating support and advice.
What People Are Saying About Cara Matchmaking?
Rochester has shared client success stories in various media interviews, and as with most matchmaking services you'll also find testimonials.
But there aren't very many Cara Matchmaking reviews on local platforms.
On Yelp, Cara Matchmaking has a 4-star rating based on one review from back in 2014. The reviewer thought Rochester's date coaching was helpful and the price affordable.
Cara Matchmaking has an A+ rating with the BBB, with no reviews or complaints on file.
This Maine matchmaker has yet to be reviewed on Trustpilot.
Is Cara Matchmaking Right For You?
With almost 30 years in the business, there's no doubt Rochester is an experienced matchmaker and dating coach. But is Cara Matchmaking the right choice for you?
Online reviews can be a factor in that determination, but in this case it will come down to other considerations, such as how various aspects of her service align with what type of service you're looking for.
For instance, you'll want to consider where your matches come from. Like many traditional matchmakers, Rochester pairs you with other singles who joined her service.
Your perfect match may have signed up for Cara Matchmaking just like you did. But keep in mind that making consistently high-quality matches is difficult to do from within a smaller database simply because compatibility is a two-way proposition.
It's not enough that you're interested in a match - that match also has to be interested in someone like you.
So in addition to Cara Matchmaking, you may also want to think about a service like VIDA Select that leverages the largest pool of eligible Maine singles there is!
VIDA's modern approach to matchmaking significantly extends its reach beyond a limited database, and that means you'll never have to "settle" for matches who don't check all your boxes.
Intrigued? Discover how VIDA can find your ideal partner today!
All product and company names are trademarks™ or registered® trademarks of their respective holders. Use of them does not imply any affiliation with or endorsement by them.
Why Choose VIDA Select?

Since 2009, thousands of clients have discovered true love thanks to VIDA Select's fresh, modern approach to matchmaking – which has finally thrown blind dates and long-term contracts out the window. This isn't your grandmother's matchmaking!
Instead of working with a single matchmaker using a small rolodex of potential partners, VIDA Select's matchmaking team taps into the world's largest database of available singles. We'll quickly identify the matches who check all of your boxes so you can finally experience true chemistry. Are you ready to become our next success story? Schedule your complimentary consultation now by clicking the button below!
Get Started Now