I hope you enjoy reading the blog post.
If you want to chat now about your matchmaking search, click here.
Celebrity Matchmaker Insider's Guide [2023 USA Edition]
Wondering if hiring a celebrity matchmaker is the right move for you? Check out these short reviews for 6 of the best celebrity matchmakers, so you can select one that fits your budget!
Thanks to her reality TV shows "Million Dollar Matchmaker" on WEtv and Bravo's "Millionaire Matchmaker," Patti Stanger is probably one of the most instantly recognizable celebrity matchmaking names. She's the author of several dating advice books, a TV producer, and occasional actor.
She founded her exclusive dating agency in 2000, and prior to that she was the Director of Marketing & Special Events for Great Expectations, one of the largest dating services at the time.
Like many matchmakers, Stanger has been playing Cupid from early on. Her adoptive mom was a matchmaker, and Stanger told the Wall Street Journal that she made her very first match at a 7th grade dance, when she set her best friend up with a boy.
What To Expect From Patti Stanger's Matchmaking Service
Millionaire's Club is based in Los Angeles, but she takes on a limited number of clients from all over the country. She works with a network of affiliated matchmakers across the US and abroad, and has an international database of around 30,000 eligible singles.
As the name suggests, Stanger's matchmaking clients are typically millionaires. Millionaire's Club offers a free membership for non-millionaires, which consists of having a profile listed in her database.
However, you'll have to pass her screening process, and even if you do get your profile included you will only be contacted if you seem like a good candidate for a paying client.
For paying clients, becoming a Millionaire's Club client starts with filling out an online application, then talking with a member of Stanger's matchmaking team. Stanger will also recommend any additional services she thinks you may benefit from, such as dating coaching.
Once you've selected a membership package and signed the 1-year contract, her team will start comparing singles in their internal database to your list of "must haves."
You'll receive profiles of potential matches, and can let your matchmaker know who you're interested in meeting. After each date, Stanger's team will be available for feedback.
Cost
$45,000 - $150,000+ (Add an additional $35,000 to work directly with Stanger)
Contract Required
Yes, 1 year with unlimited matches.
Additional Services
Dating/relationship coaching, style/image consulting, photography
Further Reading
Like Patti Stanger, Amy Laurent also starred in her own love-themed reality dating TV show, although Miss Advised only lasted for one season.
She's also the author of a dating guide, and has been a media panelist on TV shows ranging from Mondays with Marlo to The Wendy Williams Show.
She launched her millionaire matchmaking service in 2005, in NYC. She has since expanded her operation to include an office in Los Angeles.
What To Expect From Amy Laurent's Matchmaking Service
Amy Laurent is an exclusive matchmaker, in that she only works with 30 or so male clients at any given point in time.
Potential clients start the matchmaking process with a one hour interview, where Laurent will decide whether or not she thinks she can successfully match you with any singles from her database.
She doesn't guarantee a specific number of matches throughout the year's membership, which also includes an additional 12 months of 'pause' time.
Laurent and her team will show you profiles of women they've identified as compatible, and will arrange a date if both you and the potential match are interested.
You'll be introduced to women who have requested to have their profiles added to her database, or whom she's recruited via word-of-mouth or at various events in NYC and LA.
Cost
$25,000+
Contract Required
Yes, 1 year with the number of matches varying per client.
Further Reading
In addition to launching her exclusive dating service for NY and NJ singles in 2009, Russo has worked for several large New York City matchmaking services, including Lisa Clampitt Matchmaking (formerly called VIP Life).
She's also an avid blogger and media panelist, and authored a book on how to get over an ex.
What To Expect From Rachel Russo's Matchmaking Service
Potential clients start with a quick phone call, followed by a $250 consultation either in-person or via video call. The interview lasts about an hour, during which time Russo will begin to customize a matchmaking package for you.
Contracts run for 6 months, and can include up to 10 matches depending on your package. Factors affecting the final price tag include the number of singles you'd like to meet, where you live and want to date, if you'd like a longer contract time, etc.
Russo also offers a coaching program for $1,000 per month, either as a stand alone option or in addition to matchmaking services. While she's not a licensed therapist, she does have a Master's degree in marriage and family therapy.
Cost
$5,000 - $25,000+
Contract Required
Yes, 6 months with up to 10 matches.
Additional Services
Dating/relationship coaching
Currently in it's fourth season, you can catch Carmelia Ray in her reality dating show "Mom Vs Matchmaker" on Myx TV. You'll find Ray's dating advice featured in media outlets like Variety and The Hollywood Reporter, and she's hosted webinars for Match.com.
She also has over 20 years experience as a matchmaker and dating coach, and has served as an advisor to a handful of online dating sites and apps.
Ray launched her own exclusive matchmaking service in 2008, which is headquartered in Toronto. She helps singles in the US as well via a network of matchmakers across North America.
What To Expect From Carmelia Ray's Matchmaking Service
This Toronto matchmaker wears a lot of hats. That's likely why she limits her active client roster to just a handful of singles at a time. The process starts with an interview either in-person or via video chat.
If Ray doesn't feel like she can help you, she'll refer you to a matchmaking service that's in network. You also have the option to join her database of singles for free, provided you pass the screening process.
Whether you join the singles database or come on as a paying client and sign a contract, Ray's matchmaking team will create a profile for you. If you purchase matchmaking services, you'll be presented with profiles from other singles in the database who seem to match your criteria.
Whenever there is mutual interest in meeting, it's considered a match and her team will arrange the date.
Cost
$2,500 - $10,000+
Contract Required
Yes, length and number of matches varies by client.
Additional Services
Dating/relationship coaching
Alessandra Conti started Matchmakers In The City with her sister, Cristina Conti Pineda, in 2012. She's also a matchmaker on MTV's "Are You The One." A frequent media contributor, she's been featured on outlets such as Elite Daily, Bravo and Fox News.
Matchmakers In The City is headquartered in Beverly Hills. They have affiliated matchmakers in Washington DC, New York City and San Francisco as well.
What To Expect From Alessandra Conti's Matchmaking Service
Joining Conti's database of matchable singles costs $100, or you can purchase a matchmaking membership. The price varies, depending on where you want to date, how many introductions you want over what period of time, etc.
If you're only interested in paying the one-time fee to join the database, you'll only be contacted in the event Conti matches you with a paying client.
Paying clients, on the other hand, can expect traditional matchmaking services. After signing the contract and having an in-depth interview with your matchmaking, you'll meet singles pulled from their internal database.
Date details are arranged. And afterward, you can check back in with the matchmaking staff to let them know how it went. You can also discuss how they can potentially improve the quality of the next match.
Cost
$10,000 - $25,000+
Contract Required
Yes, length and number of matches varies by client.
Additional Services
Dating coaching
Further Reading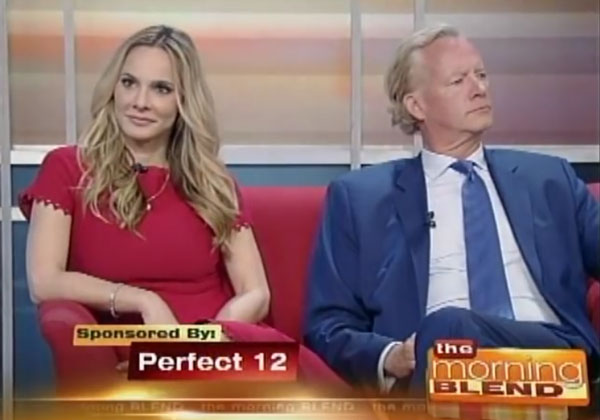 With over 30 movie and TV credits on her resume, it wouldn't be surprising if Simona Fusco looks a little familiar. She's also an occasional model, and is no stranger to making media appearances.
She runs her elite dating agency from its Beverly Hills, California headquarters. Fusco also works with singles who are willing to hop on a plane in search of their perfect match.
What To Expect From Simona Fusco's Matchmaking Service
Women don't have to purchase matchmaking services - they can join as an Affiliate instead. That means having a profile in the database, but no guarantees of ever being introduced to any of Fusco's male clients.
Otherwise, potential Perfect 12 clients start by paying $2,500 for an initial consultation. That's when you'll discuss the matchmaking service's 3 levels of membership. The final price varies for each client, however. Much depends on how many women you'd like to meet, and how far you're willing to travel to meet them.
Other elite matchmaking services on par with Perfect 12 charge anywhere from $30,000 to well north of $250,000. So your membership cost will likely be in that ballpark.
Once the contract is final, Fusco's team will get to work finding compatible Affiliates in their database of 200,000+.
Cost
Varies Per Client
Contract Required
Yes
Further Reading
Like the rest of the celebrity matchmakers on this list, Scott Valdez is no stranger to media appearances.
He and VIDA Select have been featured on major media outlets like Vice News, BBC, CNN and Fox News, and profiled in magazines like GQ. Valdez is also a frequent media contributor and author of several dating advice eBooks.
Valdez launched his exclusive dating service in 2009. While it is headquartered in the US, he helps high-quality singles all over the world find equally high-quality partners.
What To Expect From Scott Valdez's Matchmaking Service
VIDA is a unique combination of modern and traditional matchmaking, which makes it so appealing to busy executives, entrepreneurs, and other professionals.
VIDA's matchmaking process starts with a phone call, or you can fill out a short contact form online to see if you qualify. Once you've passed the screening process, you'll have a more in-depth conversation to see which of the monthly membership packages are the best fit.
You'll find many celebrity matchmakers need 6 months or a year to find compatible singles for you, and require clients to both sign a contract and pay the entire matchmaking service cost up front.
But not VIDA. Valdez is so confident in his matchmakers' ability to find incredible, "relationship material" singles that you won't have to sign a long-term contract. You pay monthly! Want the freedom to stop service at any time you'd like, for whatever reason? This is the matchmaking service for you.
VIDA's matchmakers aren't limited to a finite database, although as a client you may be introduced to other paying clients whenever there is mutual interest. Your matchmaker will also use proprietary technology to carefully select eligible singles near you, and forward a full profile, including photos, to you for consideration.
If they don't meet every one of your criteria - simply decline the match and check out the next one! No compromising, no frustrating first dates. Just the chance to meet incredible people and see if there's chemistry.
Want to learn more about how it all works? Read more about the modern matchmaking service.
Cost
VIDA Select offers a wide selection of matchmaking packages, offered across 3 levels of service. Basic monthly service packages start at $995. Premium matchmaking packages start at only $1595/month, and Elite package options start at $2395.
Package cost is highly reflective of how many monthly hours are needed for your search, taking into account variables such as the number of cities you'd like to date in and the complexity of your "must have" match criteria.
Contract Required
No, service is pay-as-you-go each month.
Additional Services
Dating coaching, image & style consulting, pro photography
All product and company names are trademarks™ or registered® trademarks of their respective holders. Use of them does not imply any affiliation with or endorsement by them.
Why Choose VIDA Select?

Since 2009, thousands of clients have discovered true love thanks to VIDA Select's fresh, modern approach to matchmaking – which has finally thrown blind dates and long-term contracts out the window. This isn't your grandmother's matchmaking!
Instead of working with a single matchmaker using a small rolodex of potential partners, VIDA Select's matchmaking team taps into the world's largest database of available singles. We'll quickly identify the matches who check all of your boxes so you can finally experience true chemistry. Are you ready to become our next success story? Schedule your complimentary consultation now by clicking the button below!
Get Started Now