I hope you enjoy reading the blog post.
If you want to chat now about your matchmaking search, click here.
Clearwater Matchmaker Insider's Guide [Top 3 Services!]
Working with a Clearwater matchmaker is an efficient way to find someone truly compatible. After all, a matchmaking service does all the pre-screening for you.
The trick is hiring the best service for you, because you have a lot of options. Some are more effective than others, and the last thing you want is more frustration in your dating life. These 3 Clearwater matchmaking services are worth considering!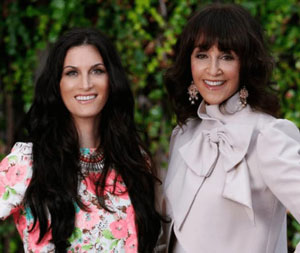 So named because this mother/daughter duo only works with commitment-minded men, Serious Matchmaking is based in NYC. But the Spindel's reach is international, and they have a presence in Florida.
Clientele
Serious Matchmaking clients are typically affluent men. As Spindel explains in an interview, "I'm a professional matchmaker for C-suite execs, Wall Street bankers, and politicians."
Cost & Contract
Membership contracts for men generally span 12 months, during which time you'll receive at least 12 introductions.
For men, Serious Matchmaking costs anywhere from $25,000 to $1,000,000 depending on what level of service you purchase and what fees are incurred during the search. There is a signing fee for new clients, which starts at $65,000.
There is also a "finder's fee" due if you are with a match for 12 months, begin living together, or get engaged. The finder's fee is the same as your signing fee.
For women, there's a $25 application fee to begin with. After filling out the form, there is a screening fee that runs anywhere from $250 to over $1,000. The amount is based on what type of interview you have.
If you pass the interview, you'll be placed in the Spindel's database and potentially matched with paying clients. This is a "passive" route to matchmaking, however, as you might never meet any men that way.
What To Expect
For paying clients, the first step is a consultation with the Spindel's matchmaking team. This is often over a meal, as they like to get an idea of how you present yourself, your personality, etc.
Contract particulars like which level of service they recommend are discussed. The cost of the service is paid for upfront, and once that's taken care of your search begins. You'll be meeting Florida singles from their internal database, or that they've identified in the area by scouting.
Depending on your service level, you can meet women outside of Florida as well.
Founded In
1993
Further Reading
Janis & Carly Spindel Matchmaker Reviews
Matchmaker Elisabeth Dabbelt runs her matchmaking service out of Altamonte Springs. But her reach extends throughout central Florida, making Elite Introductions & Matchmaking an option for Clearwater singles.
Clientele
Dabbelt works with single professionals and retirees, typically in their mid-20s to mid-70s. On her website, she describes her clients as "selective and upscale."
Cost & Contract
Cost and contract details vary based on individual client needs.
What To Expect
Clearwater singles interested in working with Dabbelt start with an initial consultation. She'll get to know you, and decide if you're a good fit for her matchmaking service. During this call you'll also discuss past relationships, dating hurdles, ideal match criteria and more.
If you both decide Elite Matchmaking and Introductions is a good fit, she'll tailor the contract for you to sign and the search is on.
Dabbelt will match you with compatible Clearwater singles sourced from her internal database. If both you and your proposed match are interested in each other, the introduction is arranged. Afterward, you can discuss how the date went and Dabbelt can further tailor your search.
If you're interested, this Clearwater matchmaker also offers relationship coaching.
Founded In
1987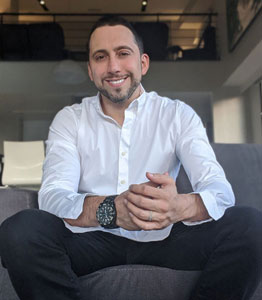 Thanks to its modern approach to matchmaking, VIDA Select's team has direct access to the largest pool of Clearwater singles you'll find anywhere!
Like Serious Matchmaking, VIDA Select has an international reach. That means if you only spend part of your time in Clearwater, you can expand your search to include any city you'd like to date in.
Clientele
VIDA Select works with successful professionals of all ages, from their 20s to 60s+.
Cost & Contract
VIDA Select is different from most other matchmaking services in that you won't need to commit to a long-term contract.
Instead, VIDA Select offers monthly packages, so you can stop and restart your service as needed. That means you won't risk paying up front for multiple months of search time you don't end up needing if you meet someone special right away.
Monthly package prices highly align with the number of hours that should be devoted to your search. There are 3 levels of service to choose from.
Basic packages start at $995 per month. Premium matchmaking packages begin at just $1595 per month, and Elite packages start at $2395 per month.
On average, clients meet someone special within 3 months of beginning service.
What To Expect
The matchmaking process starts with a quick screening, after which you'll be invited to set up a free consultation. During this call, you'll find out how the service works and decide which level is best given your dating goals and match criteria.
Your matchmaker will then select highly compatible Clearwater singles based on your matching criteria. After reviewing a full profile, including photos, you can approve or pass on each one.
VIDA Select offers a full range of complementary services, including dating coaching and personal styling - everything you need to make a great first impression!
Founded In
2009
All product and company names are trademarks™ or registered® trademarks of their respective holders. Use of them does not imply any affiliation with or endorsement by them.
Why Choose VIDA Select?

Since 2009, thousands of clients have discovered true love thanks to VIDA Select's fresh, modern approach to matchmaking – which has finally thrown blind dates and long-term contracts out the window. This isn't your grandmother's matchmaking!
Instead of working with a single matchmaker using a small rolodex of potential partners, VIDA Select's matchmaking team taps into the world's largest database of available singles. We'll quickly identify the matches who check all of your boxes so you can finally experience true chemistry. Are you ready to become our next success story? Schedule your complimentary consultation now by clicking the button below!
Get Started Now