I hope you enjoy reading the blog post.
If you want to chat now about your matchmaking search, click here.
Guide To Colorado Springs Matchmakers [2023 List & Reviews]
If dating is turning into an increasingly frustrating experience, hiring a professional Colorado Springs matchmaker can be one of the best personal investments you'll ever make.
The key, of course, is hiring the best matchmaking service for you. You have plenty of options, but some are more invested in taking your money than in helping you find happiness.
But you've landed on the right article - this guide to the best Colorado Springs matchmakers is a great place to start!
Matchmaker: Kris Kenny
With experience as an executive recruiter in San Francisco, Kris Kenny knows a lot about networking and what makes people click.
After the events of 9/11, she shifted her focus from corporate recruitment to matchmaking. She launched Kris Kenny Connections and now helps singles in Denver, Colorado Springs, and the rest of the front range find love.
Clientele
Considered a boutique matchmaker, she's particular about the singles she chooses to help. She focuses on affluent men and women who enjoy things like fine dining and travel - and she has some fairly strict rules. For instance, she typically declines to work with smokers. Clients are typically in their mid-30s to late 50s.
Cost
$4,600 - $22,000+/6-month to 1-year commitment.
"Classic" matchmaking services start around $4,600 for 6 months and $8,200 for a year. The 6-month membership includes 3 months of hold time, and you'll get 6 matches over the course of 9 months.
The year-long membership includes 6 months of hold time, and you'll get 12 matches over the course of 18 months.
The 12-month "VIP" package starts at $15,000, includes 6 months of hold time and at least 2 dates per month, with no max number of matches. There's also a $22,000 VIP membership, which includes the same amount of hold time but you'll get a minimum of 4 dates per month with no maximum.
With a VIP membership, the matchmaking team will expand the search beyond their database using marketing and advertising.
What To Expect
With a database of around 5,000 eligible singles, Kenny usually works with up to 150 clients at any given time. As a client, you'll be matched with singles from her database who live in Denver, Boulder, Colorado Springs and front range cities in addition to Vail and Aspen.
The matchmaking team handles the reservations for your date, and will arm you with dating advice beforehand. You'll have the opportunity to provide feedback on how the date went with your match afterward.
Contract Required
Yes.
Founded In
2002
Further Reading
Kris Kenny Connections Reviews
Matchmaker: April Davis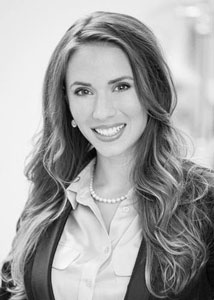 April Davis founded her service as "Cupid's Cronies", and it's based in Minneapolis. After expanding and rebranding, LUMA now has offices throughout the United States, including nearby Denver and Boulder.
Clientele
This high-end matchmaking service works with professional, successful men and women.
Cost
$2,800 - $100,000/commitment is outlined in your contract.
Placing your profile in LUMA's Colorado database is free, however you're not guaranteed to be matched with any paying clients.
To work with a matchmaker, you'll need to purchase a Premium membership. The cost of the matchmaking service depends on the level of service you'd like, and other details that will be discussed during the consultation.
What To Expect
LUMA's matchmakers have a slightly different process than many other matchmaking services. Rather than presenting matches one at a time, your matchmaker will identify up to 40 Colorado Springs singles who may meet your criteria.
From that pool, she'll narrow them down to the ones she'd like to interview in person, and from that group you'll meet at least 3 of them. During the date, the two of you can swap numbers.
Founded In
2010
Further Reading
Matchmaker: Scott Valdez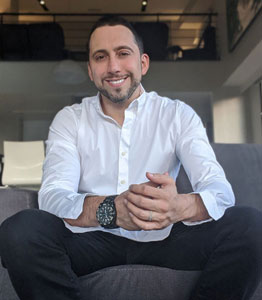 As with some of the other elite matchmakers on this list, VIDA Select is a national matchmaking service. But it's a modern one, and VIDA's matchmakers are connected with the single largest pool of eligible Colorado Springs singles you'll find anywhere.
Clientele
Successful professionals, usually in their late 20s to early 60s, looking for the love of their lives.
Cost
VIDA Select offers 3 levels of matchmaking service - Basic, Premium and Elite. Clients have a selection of packages to choose from at each level, with the price highly correlated with the total hours that should be devoted to your search each month.
When selecting the right package for you, your matchmaker will consider things like how complex your "perfect match must haves" list is, as well as how many cities you'd like her to include in your search area. All packages are paid monthly, so there are n0 long-term commitments.
Basic matchmaking packages start at $995 a month, Premium packages begin at just $1595 a month and Elite options start at $2395 a month.
What To Expect
The first step is a free, low-pressure and confidential pre-screening.
If you qualify, you'll work with a dedicated matchmaker who will use a data-driven approach to identifying highly compatible matches. Clients enjoy unlimited matches, and pre-approve each one. That means you meet only singles you're already attracted to - and who want to meet you!
The average VIDA client begins an exclusive relationship with a match in the first couple months of service. Some clients find their "someone special" right away, with others the process takes a little longer.
And thanks to the pay-by-the-month structure, you only pay for the time you want to meet new people - you can pause, stop, and start at any time.
To learn more, and see if you qualify for VIDA's services, go here!
Contract Required
No.
Founded In
2009
How To Hire The Best Colorado Springs Matchmaker For You
There are other Colorado Springs matchmakers who didn't make this particular list, but maybe they're on yours!
As with any personal service that requires an investment of your money, time, and emotional energy, a little prep work before committing to an expensive, long term contract is essential.
Starting with local review sites gives you a general overview of what you can expect, but keep in mind some reviews may not be verified.
While many Yelp or Google reviews likely describe authentic customer experiences, false reviews by competitors or disgruntled employees aren't outside the realm of possibility.
Checking public records for pending or resolved lawsuits, or with state agencies like the Colorado Office of The Attorney General for any documented complaints and fraud reports is a savvy move.
And if you opt to hire a matchmaking service which locks you into a contract, make sure you examine it carefully.
A common industry tactic is the 'hard sell' during a face-to-face consultation, so mentally prepare for that beforehand. Then you won't feel pressured to sign a legally binding document before you've had a chance to think about it.
Take time to carefully consider what all the 'legalise' means!
Matchmaking service contracts are often of the 'endeavor to find' variety. That means they guarantee only to look for compatible matches, not that you'll meet people who actually match your screening criteria. So you may experience dates with matches who meet all, some, or none of your criteria.
Get Answers Before You Sign The Contract
Be crystal clear on what services you're receiving in exchange for your hard-earned money.
Ask questions like these:
Can you approve/decline matches? If so, does a 'declined' match count against the total number your contract says will be provided?
Are you guaranteed to receive matches who meet all your criteria? Or does the matchmaker merely promise to take your criteria into consideration when selecting people for you to meet?
Does the matchmaker promise to deliver matches within a certain time frame? Or do you pay an initial sum of money for matches to be provided 'as found' - with no time frame specified?
Has the matchmaking service ever operated under any other name?
Do all paying clients pay the same amount for the same level of service? Or is pricing dependent on variables like your income and credit score?
Keep in mind there is no real "right" or "wrong" answer to those questions. Decide before interviewing matchmaking services what answers - and budget - you're comfortable with. Then stick to your decisions. If the answers you get seem evasive rather than straight forward, proceed with caution.
Many (if not most) matchmaking services that require contracts do not offer refunds. So once you're committed you have virtually no recourse if you're unhappy with the services outlined in the contract you signed.
Complaints like this one are all too common:
Paying up front for matchmaking services you haven't actually received yet may make you uncomfortable. If so, why not start with a modern matchmaking service like VIDA where you pay one month at a time, and can pause, re-start, and stop your service at any time?
To learn more about VIDA's elite matchmaking service, click here.
All product and company names are trademarks™ or registered® trademarks of their respective holders. Use of them does not imply any affiliation with or endorsement by them.
Why Choose VIDA Select?

Since 2009, thousands of clients have discovered true love thanks to VIDA Select's fresh, modern approach to matchmaking – which has finally thrown blind dates and long-term contracts out the window. This isn't your grandmother's matchmaking!
Instead of working with a single matchmaker using a small rolodex of potential partners, VIDA Select's matchmaking team taps into the world's largest database of available singles. We'll quickly identify the matches who check all of your boxes so you can finally experience true chemistry. Are you ready to become our next success story? Schedule your complimentary consultation now by clicking the button below!
Get Started Now