There's no way around it: modern dating is exhausting.
While there's no doubt that online dating sites and apps make it much easier to find local singles, all that swiping and profile browsing eats up endless hours of your time. In fact, the average guy on Tinder spends 10+ hours a week on this app alone.
What's worse is if you're putting in all of that time and effort into dating sites and apps, and you're still not getting the results you want. That's just downright frustrating! And it's the typical experience most singles have when first trying to meet someone online.
With thousands of dating platforms to choose from, coupled with a seemingly endless stream of available singles online, it really sucks when your buddy just scored his third Tinder date this week and the only responses you're getting are from spambots.
There's no denying that some online dating statistics are pretty bleak.
For instance:
It's not just the technology that's drastically changed the way people meet – how we evaluate potential partners has evolved as well.
Many guys have developed a bad case of "Grass is Always Greener" syndrome, which can lead to endless searching. FOMO is real, and researchers have found that more search options has one huge drawback: it leads to excessive searching. It's easy to fall into the trap of feeling like you settled when there's always the chance of finding someone better on the next swipe.
But it's not entirely your fault – after all, the heart wants what it wants, and it will keep you prowling through OkCupid profiles at 2 am, even though you've got a 7 am breakfast meeting. Science has shown that your brain basically chucks logic out the window when it comes to romantic love.
No wonder you're exhausted trying to find your soulmate. You're not just trying to find the love of your life, or at least a date for Friday night – you're also working a full-time job, exercising (when you can), making sure your dog gets a walk and trying to keep your place decently clean.
Online dating can quickly turn into a part-time job.
Dan Ariely, a researcher at Duke University, found that people spent an average of 5.2 hours per week browsing through profiles, and then an additional 6.7 hours per week sending online dating messages.
That's 12 hours a week, on average, spent trying to score a date that lasts approximately 1.8 hours.
And all that work might be for nothing, because you might find you've got zero chemistry when you meet her face to face.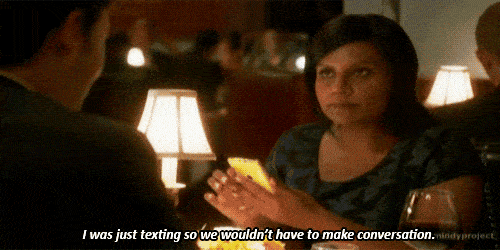 Northwestern researcher Eli Finkel found that online matchmaking algorithms are often misguided because they rely on information that's easy to obtain from users, like personality traits and attitudes.
Finkel said the way a couple interacts together and their ability to deal with stressful circumstances is a far better indicator of compatibility, which is difficult to quantify on a dating site or app.
Helen Fisher, a biological anthropologist who moonlights as a Match.com advisor, agrees. She advises men not to put all their faith in a site's matching algorithm, and to rely more on instinct and face to face impressions when it comes to finding a potential mate.
One other problem many guys create for themselves is taking way too long to ask her out. Once you've seen some signs that she's into you, you've gotta cowboy up and ask her out. All the witty and engaging messages in the world won't keep her attention forever. She's not looking for a penpal, she wants to meet you IRL to see if there's chemistry.
In his book Modern Romance, Aziz Ansari cautions against falling into the endless messaging routine:
As Ansari put it, "…too many people spend way too much time doing the online part of online dating, not the dating part."
So what's the solution? How can you improve your online dating results without putting in even more effort than you already are?
You've got two solutions:
Work smarter, not harder
Online dating doesn't have to be frustrating & exhausting if you do it right!
The quickest and easiest way to meet your ideal woman without all of the hours, stress and frustration that usually come hand-in-hand with modern dating is option #1. We manage all aspects of online dating for you and set up your dates.
If you're determined to navigate the wild and crazy world of online dating by yourself instead, there are ways to make it a little less tiring. With the right know-how, you can put both science and statistics to work in your favor and make you look more attractive online. It's simple – just give women what all those data nerds say they want to see when it comes to online dating profiles and messages.
Here are 5 easy ways you can drastically improve your online dating game right now:
1. Apply some statistical magic to your online dating profile.
All dating sites and apps have a biographical section to fill out. On sites like POF and Match.com, it's typically a few paragraphs. On apps like Tinder and Bumble, it's usually 500-characters or less. While it may be tempting to coast on the merits of your photos, especially on swipe-based apps like Tinder, taking the time to write a killer bio has the potential to multiply your results. It's a foundational step you only complete once and then you reap the benefits again and again.
Here at VIDA, we've been writing online dating profiles that get great results since 2009. Our data shows the most effective profiles have an attention-grabbing first paragraph, then go on to describe your job, your daily life, and finally what you're looking for in a woman. The basic formula looks like this:
When writing your profile, you can choose words that are statistically more attractive to women. For instance, Wired magazine identified "surfing" and "yoga" as the two most attractive words you can use in your online dating profile, and the words "perceptive" and "spontaneous" were also deemed irresistible to women in a study by eHarmony.
With that said, remember the last thing she wants to read is a boring list of adjectives. It's not enough, you need to demonstrate how you embody those traits. The golden rule here is "Show, don't tell" – which numerous studies have revealed to be the most attractive way to present information.
Tell stories that show you're brave, courageous, and willing to take risks – personality traits that studies show women prefer in their men. Be careful not to oversell yourself, though.
Trying to cast yourself in an overwhelmingly good light can backfire, because she ends up thinking you're either too good to be true or you're far too in love with yourself.
Women are far more attracted to a "low selective presentation/high warranting approach." That's a fancy way of suggesting that instead of bragging about your accomplishments, simply mention a hobby and include a link that does the bragging for you. For instance, if you're an avid photographer, don't tell her what an incredible talent you have. Briefly mention your hobby, then add a link to your online portfolio.
And on that note, a profile that's 100% about you is a turn off. Using a 70:30 ratio is far more attractive, so make sure 30% of your profile describes what you're looking for.
For everything else you need to know about writing an irresistible online dating profile, go here.
2. Give her what she wants to see in your photos.
Let's face it, most of us aren't blessed with Brad Pitt's good looks and photogeneity. We could use a little extra boost in the photo department. When it comes to choosing your online dating photos, science can definitely help you out:
"Power postures" exude alpha male dominance, something women are very attracted to by nature. Use photos where you're taking up as much room in the frame as possible, i.e. stretched out arms or legs.
When using a group photo, choose one where you're in the middle – it gives you a perceived sense of heightened importance.
Include attractive photos of you engaged in interesting hobbies and activities. 81% of singles reported wanting to see casual photos of your everyday life.
For a comprehensive guide on profile writing, messaging, and selecting photos, check out our Ultimate Guide To Online Dating For Guys.
3. Save time and get more responses with Copy & Paste messages
Finding a woman you're interested in dating can be hard enough, but having to send out 114 icebreaker messages just to make sure you get one response can be downright demoralizing. Many guys give up – industry experts say guys typically move on from a site after just three months.
One trick for saving a ton of messaging time is using copy and paste messages, which lets you send one single icebreaker message to a large number of women – and you can do it without getting busted.
The trick is writing an icebreaker that's specific enough to make her think you actually read her profile, but vague enough to work even though you didn't. You also need to ask a question that's fun to think about and answer.
Making it easy for her to answer is essential – too many guys try to start a conversation with "Hey", and "What's up?". With boring clunkers like that, is it a surprise that one study found that women only respond to an average of 4% of the messages they receive online?
Send her something like this on a dating site like Match.com, and she'll never know you sent the same message to 20 different women:
Here at VIDA, we know copy & paste messages are essential tools, and we've been using them successfully for years. Even Christian Rudder, the head honcho of OkCupid, agrees, saying they always win in the long run.
4. Know when to ask her out.
At VIDA, we've analyzed hundreds of conversations that led to dates for our clients, and our research shows that giving her two options for a date activity doubles the acceptance rate. For instance, suggest meeting for coffee or drinks. If you only suggest drinks, it slashes the odds of her saying "yes" in half.
When you actually ask her out, preface it by first making a statement you know she'll agree with. This little psychological trick plays into the fact that once she's said yes to one thing, she's likely to say yes again.
Here's an example of a message that does this:
For even more advice on how and when to ask her out, click here.
5. Don't let yourself become overwhelmed with the search.
A veritable buffet of options is awesome, if you're picking a flavor at Baskin Robbins. But when it comes to deciding which online dating sites and apps to invest your time and money in, having hundreds to choose from can be a bit overwhelming.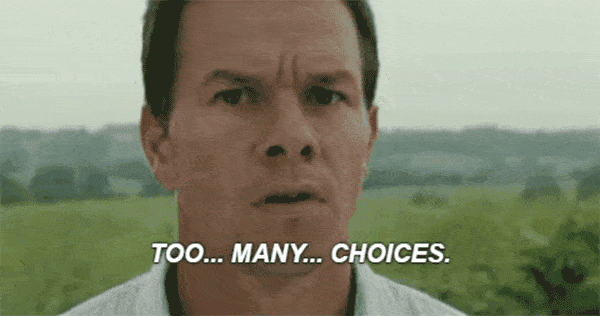 Studies have shown again and again that too many options can make us unhappy, and it also makes it difficult to commit to one decision – like whether to become exclusive with LadyJane429, or keep the search going.
Don't spread yourself too thinly over multiple sites and apps. You want to concentrate your efforts on the ones that get you the best results in the shortest amount of time. Pick a combination of 2 or 3 dating sites and 1 or 2 apps. If you're not sure which sites you want to try, check out this article on how to choose the best dating site for you, or this one about the 7 best dating apps.
Remember, as Ansari said in his book: "We're better off spending quality time getting to know actual people than spending hours with our devices, seeing who else is out there."
And chances are you'll feel a whole lot less exhausted, too.