I hope you enjoy reading the blog post.
If you want to chat now about your matchmaking search, click here.
The 4 Best Dubai Matchmakers [Find Love In Dubai!]
Want to find love in Dubai? Working with a UAE matchmaking service is a great way to find someone special. But which dating agency is the right one for you?
Our team of matchmaking experts created this guide to help singles dating in Dubai find the best matchmaker. With our experience in the industry dating back to 2009, we're well acquainted with all the options, from the boutiques to the big industry players.
We've written over 200 reviews of matchmaking services, leveraging our in-depth knowledge of the industry and understanding of what clients value most.
This list of the 4 best Dubai matchmakers makes narrowing down your options a snap!
Elite Matchmaking isn't strictly for Dubai singles. Angelika Lancsak founded her dating agency in Austria over 25 years ago and it is now headquartered in London. In 2002, she started offering emirati matchmaking.
Clientele
Lancsak is a boutique matchmaker - according to an interview with Friday Magazine, she's a "one-woman show." She generally works with highly successful clients, with her roster including Russian oligarchs and Middle Eastern princes.
As she explains on her website, she has "a global network with members of the European and Arabian aristocracy, the wealthy upper class as well as young and successful professionals."
In her words, she works mainly with "cosmopolitan expatriates."
Cost
2-year contracts start around $4,300 USD, with more expensive "VIP" options available.
What To Expect
Like many elite matchmakers, Lancsak considers herself a headhunter. But before taking on a client, she vets them through a series of in-depth interviews and phone calls/Skype chats.
In an interview with Gulf News, she shared that she gets multiple inquiries daily, but only takes on clients she knows she can help - around 5% of the people who apply.
My success rate is 40 percent, which means the match ends in marriage or committed long-term relationships.
She does all the scouting herself, searching for matches who are compatible with each client's requirements. Once she has found a potential match via her network, she will exchange contact information after both halves express interest.
Founded In
1992
Like Lancsak's matchmaking service, Elite Vivaah isn't based in Dubai. Indian matchmaker Purvangi Shukla's matrimonial service is based in Ahmedabad, but she works with clients in 14 countries around the world. Her database has around 2,000 single Indians from the UAE in it.
Before launching her own matrimonial service, Shukla worked for some of the biggest elite matrimonial portals in India for 10 years. Elite Vivaah is also known as "Affluent Vivaah".
Clientele
Shukla helps singles who are looking for an Indian matchmaker in Dubai.
Cost
Memberships start at Dh2,000 (around $550 USD) and last until you've found a match.
What To Expect
Potential clients first sign up through the Elite Vivaah website and go through a screening process. You'll then have a profile created in their database, and Shukla and her team will share profiles of compatible singles with you.
Shukla arranges the first meeting, and also follows up with your match if you're not interested in a second date.
Founded In
2016
Macbeth Matchmaking takes on matchmaking clients from all over the world. This Swiss-based dating agency was co-founded by Carla De Blasi, and it has had a presence in Dubai since 2010.
De Blasi said in an interview that 95% of her clients in the UAE are expats who stay in the country for less than 5 years.
But bespoke matchmaking is only one of the many services the parent company offers. The menu of options ranges from "luxury lifestyle management" to security, real estate and medical advisory service.
Clientele
Catering exclusively to "elite professionals," Macbeth Matchmaking markets itself as a millionaire matchmaking agency for those with an exclusive lifestyle.
Cost
Contracts start at Dh22,000 (around $6,000 USD), and run between 12 and 24 months. Macbeth Matchmaking cost varies depending on whether you opt for local or international dating, and if you want to be considered as a match with any new members as they join.
What To Expect
As with most exclusive matchmaking services, you'll be introduced to pre-screened matches from their internal database. But the process starts with filling out an online form, then completing a registration process that will allow the company to get to know you better.
Once you've been presented with a list of compatible matches, you choose which ones you would like to date. After each meeting, you provide feedback to your matchmaker. There is no hard limit to the number of people you can meet during your contract period, and members can also attend singles meet-ups.
Founded In
2012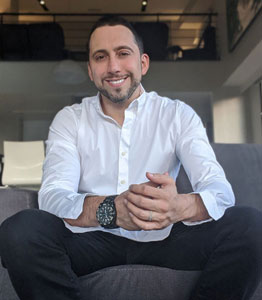 VIDA Select offers matchmaking with a modern twist, helping singles find love in Dubai as well as other major cities all over the world. Using a combination of tech and human intuition, VIDA's team of matchmakers leverage Dubai's largest pool of eligible singles to find your perfect match.
Clientele
VIDA Select typically works with successful, career-minded men and women in their late 20s to early 60s.
Cost
Clients choose from an array of matchmaking packages offered at 3 different service levels. The cost of each package is highly correlated with the number of monthly hours required to accommodate your particular search parameters. Pricing also takes into account the selectivity of your match criteria, the number of locations you'd like included, and other factors.
All matchmaking packages are paid month to month, with no long-term contract required. That means you can stop and resume your service as needed.
For Basic matchmaking, packages begin at $1095 USD per month. Premium matchmaking packages start at only $1695 USD per month, and Elite packages start at $2595 USD per month. On average, it takes just 3 months for clients to meet someone special!
What To Expect
Finding love in Dubai starts with a quick screening process to make sure you're a good fit for VIDA Select's matchmaking process (and vice versa). Next, you'll have an in-depth interview with your personal matchmaker where she'll get to know both you and your idea of an ideal partner.
Once all the pieces are in place, the search for potential matches begins! You'll have the opportunity to pre-approve every potential match, so you'll only be meeting Dubai singles with true relationship potential.
To learn more about VIDA Select's matchmaking process, go here!
Founded In
2009
All product and company names are trademarks™ or registered® trademarks of their respective holders. Use of them does not imply any affiliation with or endorsement by them.
Why Choose VIDA Select?

Since 2009, thousands of clients have discovered true love thanks to VIDA Select's fresh, modern approach to matchmaking – which has finally thrown blind dates and long-term contracts out the window. This isn't your grandmother's matchmaking!
Instead of working with a single matchmaker using a small rolodex of potential partners, VIDA Select's matchmaking team taps into the world's largest database of available singles. We'll quickly identify the matches who check all of your boxes so you can finally experience true chemistry. Are you ready to become our next success story? Schedule your complimentary consultation now by clicking the button below!
Get Started Now