I hope you enjoy reading the blog post.
If you want to chat now about your matchmaking search, click here.
The Ultimate Guide To Florida Matchmakers [2023 Top 8 List]
Looking for the best Florida matchmakers? With so many options, figuring out which professional matchmaking service fits you (and your budget) can be a challenge.
But thanks to this list of the best matchmakers in South Florida and throughout the state, narrowing down your options just got a lot easier!
Local Florida Matchmaking Services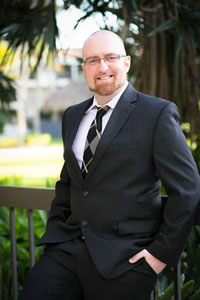 Previously known as the "Miami Dating Coach," Dan Silverman now offers a full range matchmaking services out of his Coral Gables office.
Clientele
Silverman is a 'boutique' Miami matchmaker, so he works with a limited number of men and women at a time.
Cost
$15,000+/commitment specified in contract
Women can choose to have a profile included in Silverman's single's database without charge, however they are not guaranteed to be matched with anyone.
Both men and women can purchase matchmaking service packages, which start around $15,000 and include an unlimited number of matches.
What To Expect
Potential clients can fill out a basic questionnaire, then have an initial phone consultation. If Silverman feels he can help you, and has availability in his client roster, you'll meet with him face to face to discuss your personal situation and relationship goals.
You'll then be matched with singles from his database. Silverman also "scouts," meaning he'll approach people in various public places that he feels may meet your ideal partner criteria.
Contract Required
Yes
Additional Services
Silverman still offers a range of coaching packages in addition to professional matchmaking. Coaching can be done over the phone, for $200 an hour, or $100 for 30 minutes.
Clients can also purchase "In-Field Coaching" packages, which is one-on-one date coaching that allows you to practice your technique in public places. There's a 1-month package for $2,000 that consists of 4 2-hour sessions, and a 3-month package which consists of 8 2-hour sessions for $3,000.
He also offers image consulting for $500.
Founded In
2006
Nancy Gold Zimmer & Barbara Black Goldfarb, Elegant Introductions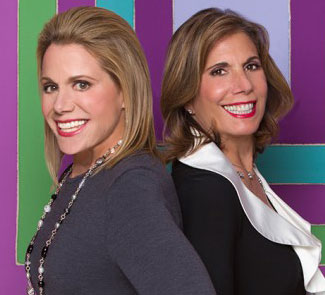 Florida matchmakers Dr. Nancy Gold Zimmer and Barbara Black Goldfarb help singles all over South Florida find love, with a presence in Palm Beach, Miami, Boca Raton and Fort Lauderdale. Elegant Introductions also works with singles in Boston, and select clients both nationally and internationally.
Clientele
Clients are generally successful professionals ranging from their 20s to their 80s. Elegant Introductions is a boutique matchmaking service, only taking on a limited number of clients at a time.
Cost
Basic matchmaking services start at $15,000. Each client's package price is determined by factors like time frame, number of introductions, and how many locations are included in the search.
What To Expect
Potential clients begin the process by meeting in person with the founders. This interview covers everything from your lifestyle, relationship goals and dating history to what factors make someone compatible with you.
Elegant Introductions guarantees you'll meet the number of matches specified in your contract. Compatible singles are found via word of mouth, referrals from past and current clients, their internal database, Zimmer and Goldfarb's international network of colleagues, and other sources.
Dating coaching and style consulting are included with your matchmaking service.
Contract Required
Yes. Contracts generally range from 6 to 12 months, but can be tailored to fit a client's needs.
Founded In
2013
While Steve Fox also does traditional matchmaking, he's particularly known for his mixer events in South Florida and New York City.
Clientele
He is open to working with clients of any age, however the vast majority of singles who attend his events are 50+, and he's particularly popular with Jewish singles.
Cost
$2,500 - $7,500/1-year commitment
Fox's matchmaking services cost $7,500 for 12 months of unlimited matches, or $2,500 for 5 matches.
Per the contract, you'll also pay an additional $5,000 "bonus" if you start an exclusive relationship with a match, or if the relationship lasts longer than 6 months. There's an additional $3,000 fee if you go on 12 or more dates with the same match.
You don't have to be a matchmaking client to attend his social events. Those typically cost $15 in advance, or $20 at the door.
What To Expect
Matchmaking clients are paired with singles from his database, which he says contains around 25,000 profiles. His mixers range from low-key intimate gatherings to parties that attract 500+ singles. Events are held approximately once a month, and are posted on his website.
Contract Required
Yes
Founded In
1970s
Further Reading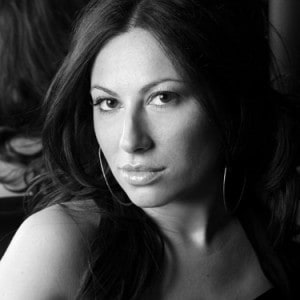 After working for elite matchmaker Janis Spindel for almost a decade, Julia Bekker went into business for herself and started a matchmaking service, Hunting Maven, in New York City.
She later expanded into the South Florida area when she co-founded Love Boss Matchmaking with Charlotte DiLuzio.
Clientele
This elite matchmaking service caters to busy, professional men, and they market themselves as providing "luxury matchmaking services for the ultra wealthy."
Cost
$1,000 - $25,000+/commitment specified in contract
If selected, women can join the database of eligible singles at no charge as a "Candidate". Men and "selected women" can join the matchmaking service as paying Clients.
Love Boss Matchmaking services for men start at $25,000, although they sometimes offer a promotional introductory rate of $10,000. There's also the option to meet a single match for $1,000.
What To Expect
Both men and women start by submitting an online form. Women's applications will be screened, and if you're accepted as a "Candidate" the matchmaking service will be in touch when (and "if") you match a paying client's criteria.
After filling out the form online, men will be contacted for an initial meeting, during which the services and package prices will be discussed. If you decide to move forward, you'll be introduced to singles within the Love Boss database, or with women found through their network of matchmaking contacts.
Contract Required
Yes
Founded In
2012
Further Reading
National Matchmaking Services
There are several elite national matchmaking services that have a branch in Florida.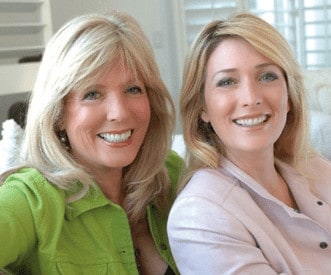 Kelleher is an international matchmaking service that is based in San Francisco, but has affiliated matchmakers in West Palm Beach.
Clientele
While they are a large company, they have a "boutique" feel - Kelleher only takes on a limited number of clients, and are selective with whom they bring on board. They generally work with successful, prominent, and wealthy clients.
Cost
$30,000 -$300,000+/1-3 year commitment
The "local" matchmaking package starts at $30,000, but you'll be limited to Miami singles. A national search is available starting at $45,000, and multiple global locations will run over $150,000.
No matter which level you decide on, your matchmaking service includes 13 months of "active" search time, plus 12 months of "hold" time.
What To Expect
Compatible matches are first pulled from the Kelleher database, and your matchmaker will also "scout" if needed.
When a match is identified, you'll both get a description via phone of the other person. If there's mutual interest in meeting, you'll get your match's contact information so that you can set up the date.
As with most matchmaking services, you'll provide post-date feedback that will help your matchmaker identify your next match.
Contract Required
Yes
Founded In
1986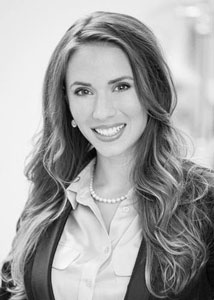 This luxury matchmaking company calls a city near Minneapolis home, but they have multiple Florida locations as well, including Fort Myers, Boca Raton, Fort Lauderdale, Tampa, Naples, and West Palm Beach.
Clientele
LUMA takes on both men and women as paying clients, typically successful, professional singles in their late 20s+.
Cost
$2,800 - $100,000/commitment specified in contract
There is no fee to include your profile in LUMA's database, however you may never receive a match. If you want to work directly with a matchmaker and have matches found on your behalf, you'll need to become a paying client. That starts around $5,000, and can range to $50,000+ for the more personalized VIP matchmaking packages.
What To Expect
Like most matchmaking services, becoming a client starts with filling out a contact form and having an introductory call. If you decide to purchase matchmaking services, your matchmaker will pull up to 40 compatible matches from the Miami area.
She'll then do further screening on that batch of profiles, and if they "pass" she'll meet with each one for an additional interview. You'll get the opportunity to meet with at least 3 of the matches who pass the screening, and it's up to you to exchange phone numbers during the date if you'd like to see them again.
Contract Required
Yes
Additional Services
Date coaching
Founded In
2010
Further Reading
LUMA Luxury Matchmaking reviews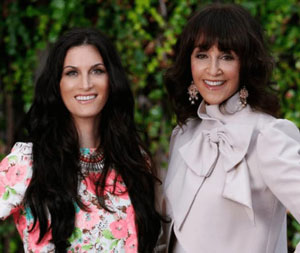 One of matchmaking's most famous mother/daughter pairs, Janis and Carly Spindel are based in New York but work with an affiliated matchmaking team in Florida, with a location in Tampa.
Clientele
Serious Matchmaking is geared toward affluent men seeking a serious relationship. Women can request to join the database for a one-time fee that runs from $250 to $1,250 depending on how the interview is conducted, but you must pass the screening process to be included. Once in, there's no guarantee of being matched with a paying male client.
Cost
$25,000 - $1,000,000/12-month commitment
The cost of this elite matchmaking service varies depending on whether you work with Janis or Carly. Carly's 12-month matchmaking packages range from $25,000 to over $350,000, while working with Janis for a year starts at $50,000 and tops out at $1,000,000.
There is also a signing bonus that starts at $65,000 and is paid before service begins. Should you enter into a successful relationship with a match - for instance, dating for 12 months, moving in together, or getting engaged - you'll owe a finder's fee of the same amount.
Clients have the option of purchasing a "Flash Match" package for $6,000 rather than a matchmaking package. That includes a single event during which you'll be introduced to 6 compatible women.
What To Expect
Women start by filling out an online application, and paying the interview fee. If you're accepted into the database, you'll be contacted if/when you're a potential match for a male client. Men start with an initial consultation, during which all the details of the services are described.
Once you've selected a package, you can expect 12 matches within a year.
Contract Required
Yes
Founded In
1993
Further Reading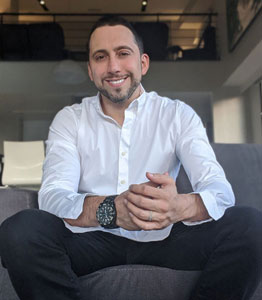 VIDA Select's international matchmaking service has direct access to Florida's largest pool of eligible singles, and can also help find your perfect partner in any city where you'd like to date.
It's the perfect solution if you're only in Florida for part of the year, or travel for business or pleasure frequently.
Clientele
Successful men and women of all ages who are seeking a committed relationship.
Cost
VIDA Select has an array of paid-by-the-month packages to choose from, offered at 3 different levels of matchmaking service. Basic packages start at $995/month, Premium packages start at only $1595/month and Elite options begin at just $2395/month. Because there are no long-term contracts, you only pay for the time you need.
All monthly packages include unlimited matches. The cost highly reflects the total number of hours that should be devoted to searching for high-quality, highly compatible singles for you to meet. Factors such as your "must have" match requirements and the number of cities you'd like to be matched in are taken into consideration when choosing the package best suited for you.
What To Expect
VIDA uses an advanced data-driven process to find highly compatible, high-quality matches. You'll also benefit from a team approach to matchmaking, including professional photographers, photo editors, and writers.
But it all comes with the convenience of a single point of contact, as you'll be working with a dedicated matchmaker who will tailor her search to find your most compatible matches. After reviewing a full profile of each match, you can accept or decline the match, and VIDA takes care of the rest!
The first step to meeting your dream partner is a confidential 20-minute consultation call, scheduled at your convenience.
Contract Required
No. Matchmaking services are purchased on a monthly basis, giving you the ultimate freedom to date on your terms.
Additional Services
Style and image consulting, professional photography, date coaching
Founded In
2009
Getting started with VIDA is easy - just go here to see if you qualify!
All product and company names are trademarks™ or registered® trademarks of their respective holders. Use of them does not imply any affiliation with or endorsement by them.
Why Choose VIDA Select?

Since 2009, thousands of clients have discovered true love thanks to VIDA Select's fresh, modern approach to matchmaking – which has finally thrown blind dates and long-term contracts out the window. This isn't your grandmother's matchmaking!
Instead of working with a single matchmaker using a small rolodex of potential partners, VIDA Select's matchmaking team taps into the world's largest database of available singles. We'll quickly identify the matches who check all of your boxes so you can finally experience true chemistry. Are you ready to become our next success story? Schedule your complimentary consultation now by clicking the button below!
Get Started Now