I hope you enjoy reading the blog post.
If you want to chat now about your matchmaking search, click here.
4 Best Fort Lauderdale Matchmakers [2023 Top List]
When your love life is involved, it's important to do a little research on Fort Lauderdale matchmakers before hiring one. You want to make an informed decision - and you've landed in the right place!
From the small independents to the big industry players, we've reviewed over 200+ matchmaking services. Our in-depth knowledge comes from comprehensive research, real customer reviews, and a keen understanding of the matchmaking landscape.
This quick guide to the top 4 Fort Lauderdale matchmakers gives you an overview of their process, cost, and more. So you can hire the best dating service for you!
Nancy Gold Zimmer & Barbara Black Goldfarb, Elegant Introductions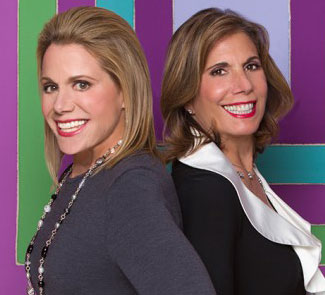 A licensed psychologist who specializes in relationship and individual therapy, Dr. Nancy Gold Zimmer brings her professional insight to the matchmaking service she founded with her long-time friend Barbara Black Goldfarb.
Based in South Florida, Elegant Introductions helps singles in Fort Lauderdale and surrounding areas.
Clientele
As a boutique matchmaking service, Goldfarb and Zimmer limit the number of active clients they take on at any given time. Clients range in age from their 20s to 80s. Most of them are successful professionals looking for a serious relationship.
Cost & Contract Details
Matchmaking service starts at $15,000, with the cost ultimately reflecting how many matches you'd like, the scope of your search, etc. Contracts typically span 6 or 12 months.
What to Expect
As with most matchmaking services, the first step is an initial consultation with the matchmaking team. You'll describe your lifestyle, relationship history and goals, compatibility factors you'd like to screen for, etc.
You'll also discuss the details of your matchmaking service contract, such as how many introductions you'd like and over what time frame.
Once all the details are agreed on, you'll meet compatible singles chosen from the Elegant Introductions database. These Florida matchmakers also source from their network of contacts.
All of the date arrangements are made for you. Afterward, you'll have the opportunity to discuss the experience with your matchmaker. You'll also receive feedback regarding your match's perspective as well.
Founded In
2013
Further Reading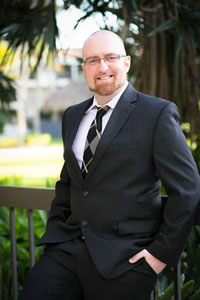 Matchmaking Miami is headquartered in Coral Gables. But Dan Silverman offers matchmaking services to singles throughout South Florida, including Fort Lauderdale.
Silverman originally started out as a dating coach. He dispensed advice to single guys while he was enrolled in business school. As he began taking on more and more coaching clients, he expanded his service to include women.
Clients eventually started asking to meet other clients of his, and he launched his matchmaking service.
Clientele
Like Elegant Introductions, Silverman's Florida matchmaking service only has a handful of active clients on the roster at any given time. While he takes on both men and women as paying clients, most are men.
Cost & Contract Details
Matchmaking services start at $15,000. Contract details vary per client, but Silverman generally arranges at least one date per month.
Singles have the option of joining his database of Florida singles at no cost, however that comes with no proactive matching. In other words, unless you purchase a matchmaking package, you may never meet anyone.
What to Expect
The process starts with a phone call after you've filled out a questionnaire with some basic personal information. You'll learn more about the service, and if it seems like a good fit you'll have a longer in-person meeting with Silverman.
Once you've signed the contract, he'll get to know more about you and your idea of a perfect match. Then he'll start on the search.
Your matches will come from his internal database, and he explains on his website, people he will "shamelessly approach" while he's out and about. He also hosts singles events as a way to recruit potential match candidates for his database.
In addition to matchmaking services, Silverman also offers dating coaching and image consulting.
Founded In
2006
Further Reading
Formerly known as "Michelle G Matchmaking & Coaching," Incredible Love is based in Miami. Galarza's matchmaking team helps singles in Fort Lauderdale, and she has a presence in other cities as well, including New York, Los Angeles, San Diego and Washington DC.
Prior to becoming a Fort Lauderdale matchmaker, Galarza served in the Marines for 13 years as a military intelligence analyst. As she explained in an interview, being a "spy" was difficult on her marriage and she ended up divorcing.
That experience made her realize she wanted to use her military & international diplomacy expertise to help other people be successful in relationships. Her business initially started as couples coaching, evolving into dating coaching and matchmaking later on.
Clientele
Incredible Love clients are typically busy professionals who are "intelligent, accomplished and successful." Clients can opt for matchmaking services or dating coaching.
Cost & Contract Details
Joining Incredible Love's "Black Book Registry" is free, and you'll be potentially matched with paying clients. However, that only occurs in the event your profile matches what a client is looking for - so you may never be contacted.
Clients can choose from a range of membership options, the details of which are disclosed during the consultation. The consultation call costs $250.
What to Expect
The matchmaking service starts by filling out a basic contact form online, after which you can schedule a 60-minute video consultation. You'll discuss your goals, ideal partner, etc, and learn about the matchmaking service and what they cost.
If you decide to select a package and sign the contract, you'll be paired with Fort Lauderdale singles from Galarza's internal database. All of the date arrangements are made for you.
Founded In
2013
Further Reading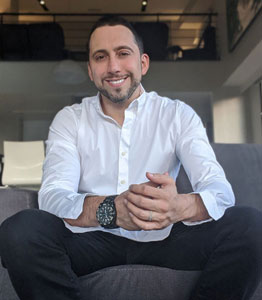 Founder Scott Valdez has been helping singles find love for over a decade. VIDA Select's elite matchmaking team has access to the largest source of eligible singles in Fort Lauderdale - and beyond!
So if you spend only part of the year in Florida and want to expand your dating options to multiple cities, VIDA might just be the perfect service.
Clientele
VIDA Select works with successful professionals of all ages, typically in their late 20s to early 60s. The majority of VIDA clients are looking for something serious, and 78% begin a relationship within just 3 ½ months of signing up.
Cost & Contract Details
Unlike most other Fort Lauderdale matchmakers, VIDA Select doesn't require clients to commit to a long-term contract. Instead, all matchmaking packages are monthly, so you pay only for the time you actually need.
Clients can pause or stop service at any time, which gives you the freedom to focus on dating a promising match. And if the service turns out to not be the right fit, simply don't continue the next month! You're not locked into a 6- or 12-month contract!
VIDA Select offers a choice of 3 different service levels: Basic, Premium and Elite. Basic matchmaking packages start at only $1095 per month, Premium packages start at $1695 per month, and Elite options begin at $2595 per month.
The cost of a package is highly correlated with the number of hours that should be dedicated to finding your perfect partner each month. This includes factors such as your 'must have' criteria, how many cities you'd like included in your search, etc.
What To Expect
The journey to meeting your ideal partner starts with a quick screening process, just to ensure VIDA's service is a good fit.
Next, you'll be invited to schedule a complimentary consultation. You'll discuss your ideal partner, relationship goals, etc. and work with your matchmaker to determine which of VIDA's packages is best for you.
And then the search begins! Your dedicated matchmaker and her team find Fort Lauderdale singles who meet all your compatibility factors. You can approve each match based on photos and a profile, and enjoy dates with people who have true relationship potential.
VIDA Select also offers dating coaching, image consulting and professional styling services.
Founded In
2009
All product and company names are trademarks™ or registered® trademarks of their respective holders. Use of them does not imply any affiliation with or endorsement by them.
Why Choose VIDA Select?

Since 2009, thousands of clients have discovered true love thanks to VIDA Select's fresh, modern approach to matchmaking – which has finally thrown blind dates and long-term contracts out the window. This isn't your grandmother's matchmaking!
Instead of working with a single matchmaker using a small rolodex of potential partners, VIDA Select's matchmaking team taps into the world's largest database of available singles. We'll quickly identify the matches who check all of your boxes so you can finally experience true chemistry. Are you ready to become our next success story? Schedule your complimentary consultation now by clicking the button below!
Get Started Now