I hope you enjoy reading the blog post.
If you want my team to just do your online dating for you, click here.
8 Best Greek Dating Sites & Apps For Meeting Eligible Singles
Tired of never finding the high-quality Greek matches on dating sites that you'd really like to meet?
Whether you're still single in Greece or will likely be traveling there in the near future, you're probably looking for agape in all the wrong places.
We're here to help! VIDA Select's team of dating experts has been helping singles around the world go on more dates with better matches.
With hundreds of thousands of hours of firsthand experience on all the most popular dating platforms, we know which ones work and which ones don't.
Try one of these 8 best Greek dating sites and apps, and meet that someone special!
(And if you're looking to meet local Greek singles outside of Greece, check out this article!)
Badoo

If you're not on Badoo yet, you're missing out on the chance to meet some very attractive Greek singles.
Badoo has more of a hook-up/casual vibe, so if you're looking for something more serious, you'll want to use it in conjunction with an app like Bumble or Coffee Meets Bagel.
The "Encounters" section is similar to Tinder - you can swipe right on profiles that catch your eye, left if you're not feeling it. You'll also find a section where Badoo lets you know if there are any users nearby who share similar interests, and if you've crossed paths with any during the day. If you "like" a profile and the interest is shared, you can exchange messages.
You'll find all the functions you need to meet Greek singles on Badoo are free, like profile creation, viewing photos, and exchanging messages.
But Badoo offers a few bells and whistles with a Premium membership that might come in handy: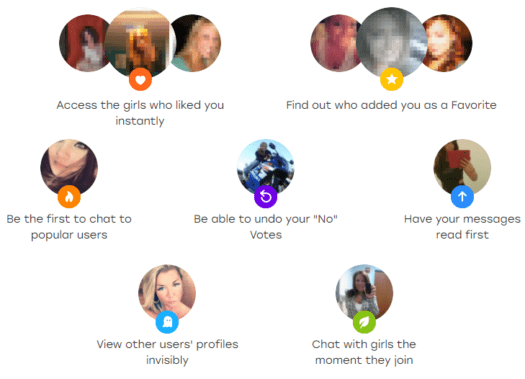 The Premium features, called "Super Powers", start around $1.99 for one day or $7.99 for one week, up to 6 months for $95.99 and lifetime access for $159.99.
Further Reading: 2022 Badoo Review
Download Badoo at Google Play or the App Store.
Travel Girls
If you've got a trip to Greece in the works and you'd like a personalized tour from an attractive local, you're likely to find one on Travel Girls.
It's not a traditional dating site. Instead, it links women and men from all over the world with people seeking travel companions.
And if you've got the funds, you may find someone who's happy to accompany you anywhere you'd like to visit...
Browsing profiles and creating a trip suggestion is free, but sending and reading messages requires a premium membership. You can sign up for 1 month ($69), 3 months ($156) or months ($199).
Tinder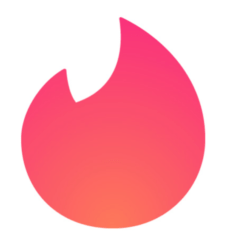 You're likely on Tinder already, and if not, what are you waiting for?
It's one of the most popular dating apps in the world, and if you're in Athens or any other large city in Greece, it's worth the download.
You probably already know how Tinder works: swipe right or left, mutual interest = match → message exchange.
It's most popular with the 35-and-under crowd, but that doesn't mean you won't find Greek singles of all ages using Tinder.
A Tinder Plus subscription gives you access to the Passport feature, which lets you swipe through Greek singles anywhere in the country - or singles anywhere in the world, for that matter.
Tinder Gold and Tinder Platinum unlock even more premium features.
Tinder costs anywhere from around $7.99 to $29.99 per month depending on where you live and what membership you purchase.
Further Reading: Ultimate Guide To Tinder
Download Tinder for Android or iOS.
OkCupid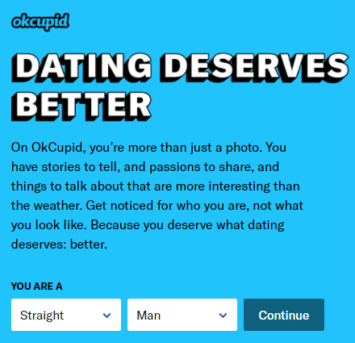 If you're in a large(ish) city or near a University and in the market to meet Greek singles in their 20s to 30s, you're going to kick yourself for not being on OkCupid yet.
OkCupid's one of the most popular free dating sites precisely because you can send, read, and reply to messages without a paid subscription, and do most everything else as well.
But there is *slight* hitch - for someone to see your first message in their inbox, they must have "liked" your profile first.
If not, your profile will be featured in their Search, Discovery, and Double Take feeds. When they check out your profile, your message will show there.
Like most other popular dating sites, you have the option to upgrade to a premium membership, and OkCupid offers two levels. The paid subscriptions used to be called "A List", but have since been renamed to Basic and Premium.
Upgrading unlocks features like revealing who has liked you, seeing how someone answered the OK questions, unlimited likes and more. Pricing starts around $9.99 for 1 month of Basic, and $19.99 for 1 month of Premium.
Further Reading: Ultimate Guide To OkCupid
The OkCupid app is available for iOS or Android devices.
Bumble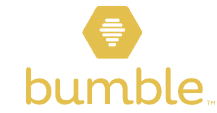 Want to meet beautiful women in Greece, but don't want the hassle of having to send them the first message?
You need to get your Bumble on.
The basic premise is the same as Tinder - you can swipe right or left based on your preference, and exchange messages with anyone who "likes" your profile as well.
Here's the "but" - when a match is formed, only women can send out the initial message.
And she only has 24 hours to do it. Once a day has passed, the match expires unless she reaches out. And if you do hear from her, you also only have a day to respond.
Once those two hurdles are cleared, the two of you can exchange messages for as long as you'd like.
If deadlines aren't your thing, consider upgrading to Bumble Boost. The premium subscription gives you the ability to add an additional 24 hours to the countdown on a match that's about to expire.
Plus you can immediately re-match with expired matches, without having to wait for them to come around again in your queue. And having a dedicated feed of users who have already "liked" your profile can be time saving, since any right swipe = instant match.
You can upgrade to Bumble Boost for 1 week ($11.99) up to 6 months ($69.99).
Further Reading: Ultimate Guide to Bumble
Download the Bumble app at Google Play or the App Store.
CoffeeMeetsBagel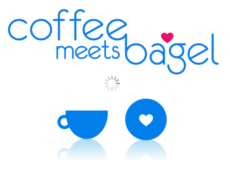 If you're in your 20s or 30s and don't have time to swipe through a ton of profiles every day, consider CoffeeMeetsBagel's "quality > quantity" approach to matching.
Guys receive up 21 "bagels" every day at noon, and can like or pass on them accordingly. Women also receive a handful of bagels at noon, but they are all profiles of guys who have "liked" them already.
Both men and women only have until noon the next day to like or pass on each one - after 24 hours the matches will expire and you'll get new bagels. When both bagels "like" each other, messages can be swapped.
CoffeeMeetsBagel is designed for people who are serious about moving things off the app, which is why a message exchange can only last for 7 days with each match.
Similar to Badoo's "Encounters", CMB has a "Discover" area where you browse profiles. But to "Take" (AKA "like") a bagel here, you'll have to spend beans.
Beans are the app's internal currency, which you can purchase outright or earn by doing various activities within the app, like completing your profile or inviting a friend to try it.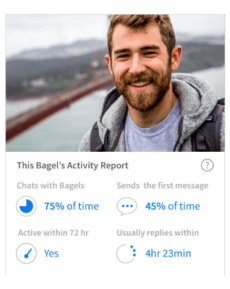 CMB also offers a Premium membership for around $34.99 a month. When you subscribe, you'll have access to an Activity Report on each bagel, which shows you how active on the app they are.
You can also like 5 people without spending beans in the Discover section, and see any mutual friends you have in common with a match.
Further Reading: CMB Review For 2022
Download CoffeeMeetsBagel for Android or iOS devices.
Once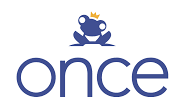 Like CoffeeMeetsBagel, Once doesn't overwhelm you with choices. In fact, you're only given one match each day.
You then only have 24 hours to like/pass, and you can exchange messages when there's mutual interest. Unlike CoffeeMeetsBagel, there's no time limit imposed on the message exchanges.
If you want more than one match every 24 hours, you can buy "Crowns" and spend them within the app:

This is a good app to try if you're serious in your quest to find your soulmate in Greece. But since it doesn't have the numbers that flock to dating apps like Tinder and Badoo, you may want to use it in addition to another dating site or app.
Download Once for Android or iOS devices.
Happn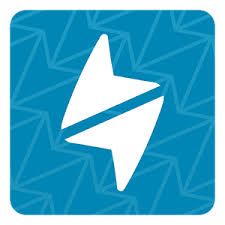 Happn is for all those Greek singles who wish they had a second chance to walk up and say "hi" to someone attractive.
The app displays any Happn users who have come within a certain radius of you during the day, and gives you a chance to turn a missed connection into an opportunity. You can set the distance as close as you like, and expand it out to 90 kilometers.
You'll also see how many times you've encountered a particular person, and where/when it was. And if another user is near you in real time, you'll get an alert.
When you're interested in a profile that pops up in your feed, simply "like" it. If the other user "likes" you back, congrats - you've made a "Crush". You can exchange messages with all your Crushes for as long as you'd like.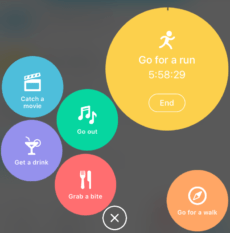 Happn is a good app for spontaneous dates, thanks to a feature called "I'm Free To." You just choose an activity like seeing a movie, getting a cocktail, going for a walk, etc… that you'd like to do that day.
Over the next 6 hours, any Happn users who come within range can spend a credit and respond to your date idea. Credits can be earned by doing things like referring a friend, or purchased from the in-app store.
Since Happn is solely based on how many other users cross your path in a given day, this dating app works best for people living or working in large metro areas like Athens.
Further Reading: Happn Review For 2022
Download Happn at Google Play or the App Store.
Meet The Most Amazing Greek Singles, The Easy Way!
Online dating in Greece doesn't have to be frustrating - or time consuming. VIDA's been finding high-quality matches for singles just like you since 2009, so we know what works - and what doesn't - on Greek dating sites!
VIDA's dating experts will write your profile, select your very best photos, and generate interest in you online using our arsenal of proven messages. If you're ready to get serious about finding the partner of your dreams, find out what VIDA can do for you.
Click here to get started.
Want us to do your online dating for you?

Hey, I'm Ally, VIDA Select's Director of Matchmaking.
We take all the frustration, hard work and hassle out of modern dating!
Imagine your very own Dream Team of highly skilled dating experts searching for the very best local matches, sparking their interest, and arranging all the dates for you.
Wouldn't it be nice to finally stop swiping and start dating higher quality matches so you can meet someone special?
We've helped thousands of singles just like you since 2009, and we're ready to make you our next success story!
What are you waiting for? Take the next step now…
See If You Qualify