I hope you enjoy reading the blog post.
If you want to chat now about your matchmaking search, click here.
Houston Matchmaker Insider's Guide [Top 6 Services + Cost!]
Debating which Houston matchmaker can best help you find your perfect match?
Narrowing down all the options can be tough - but not for you!
Our team of matchmaking experts compiled this comprehensive guide to help singles in Houston find the best matchmaker.
With our experience in the industry dating back to 2009, we're well acquainted with all options, from the big industry players to the independent boutiques. We've written over 200 matchmaker reviews, leveraging our in-depth knowledge of the industry and our deep understanding of what clients value most in a service.
This insider's guide has the 6 best matchmakers in Houston, so you've already got a shortlist.
Starting with...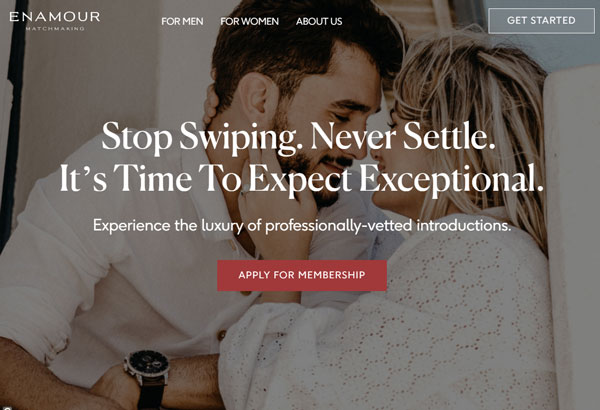 With an invitation-only database and an extensive network of scouts, your dedicated Enamour matchmaker will leave no stone unturned in the search for your ideal partner!
Clientele
Enamour's clients are generally highly accomplished, selective singles who want a tailored matchmaking experience.
Cost
Packages start around $20,000.
What To Expect
As a client, you'll start with an interview to share information about what type of matches you'd like to meet. You'll also discuss your lifestyle, interests, travel, etc., allowing your matchmaker to put together a profile of your ideal type of match.
She'll then select highly compatible candidates from Enamour's curated, exclusive database of singles. The team will also pinpoint potential matches from a variety of sources both online and offline, using recruiting technology as well as a network of scouts.
Each candidate is vetted via a thorough screening process that takes place either in person or via video call. Those who pass will be presented for your approval.
After each first date, your matchmaker will check in with both you and your match to gather feedback. This part of the process helps finetune your search, and you'll also benefit from the insights into your dating process.
Enamour also offers an array of complementary services, such as personal styling, dating, relationship, and life coaching, professional photography, and image consulting.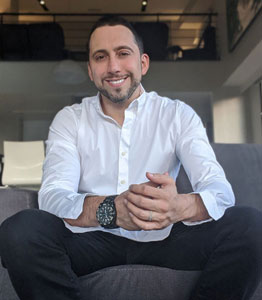 Dating in Houston doesn't have to be a frustrating experience, thanks to VIDA Select's team of elite matchmakers!
Clientele
Men and women in their 20s to 60s, seeking serious relationships.
Cost
The price of VIDA Select's matchmaking packages is highly aligned with how many hours should be utilized in the search for compatible singles. Clients can choose from 3 levels of service: Basic, Premium and Elite.
When helping you choose the right option, your matchmaker considers the overall complexity of your matching criteria, how many locations you'd like to search in, and other factors.
Basic packages begin at $1195 per month. Premium packages start at only $1795 per month, and Elite options begin at $2595 per month.
What To Expect
Unlike the other elite matchmaking companies on this list, VIDA allows you to pay by the month and doesn't require a contract.
Instead, you've got the flexibility to meet carefully screened, high-quality matches at your own pace - whether that's one or two a week, or a handful a month.
And thanks to our virtually limitless database of Houston singles, clients often feel sparks fly within the first couple months of service!
Ready to stop being single in Houston and start meeting people with "perfect match" potential?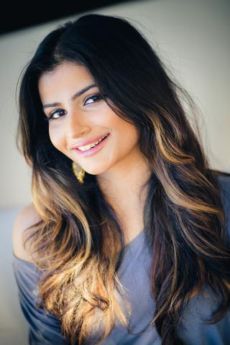 This elite matchmaker grew up in Texas. Sameera Sullivan's matchmaking service was originally called Lasting Connections, but she has since rebranded to reflect her name. Sameera Sullivan Matchmakers is headquartered in Houston, with locations in Dallas, Phoenix and NYC as well. It was founded in 2012.
Clientele
Sullivan describes her clients as men who are "elite, with high net worth and very busy lives."
Cost
Women can join the database of Houston singles for free, but this comes with no active search. That means you may never be matched with any paying clients. For $500, you can become a "priority" member of Sullivan's database, which includes a 1 hour interview with a matchmaker as well as a background screening.
While there is still no guarantee of ever meeting anyone this way, priority members are considered first when searching for compatible matches for paying clients.
Matchmaking services for men range from $25,000 to $250,000+. The final cost depends on your matching criteria, how specific that criteria is, and if you want to date local or in multiple cities.
What To Expect
As a paying client, your matches will be sourced from Sullivan's extensive database of Texas singles. For clients with multiple homes or who are open to traveling, her national database also includes singles in Arizona, California, and New York.
Sullivan's team of recruiters proactively scout for potential matches at local social and sporting events, gyms, and coffee shops, approaching women when they appear to meet some of your requirements.
Candidates can also be sourced via Sullivan's website. A short profile synopsis with a description but no identifiable information is featured and women can apply to be considered as a match if they're interested in meeting you.
You will approve all your matches based on detailed information and photos before that information is shared with a match.
Further Reading
Sameera Sullivan Matchmakers (AKA Lasting Connections) review
This mother/daughter matchmaking combo is based in San Francisco, but they offer dating services in Houston as well. Jill Kelleher launched the company back in 1986.
Clientele
Marriage-minded men and women.
Cost
$30,000 to $300,000+. The price increases as you add more locations to your search.
What To Expect
Clients get paired with some of the 50,000+ singles in the Kelleher International database, or with Houston singles recruited by your matchmaker.
When she identifies a compatible match, you and your match will get a description of each other via phone. If both people say "yes", phone numbers are exchanged.
All memberships come with 13 months of "active" search time, as well as 12 months' worth of "hold" time.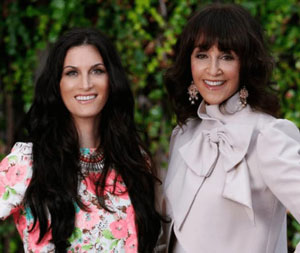 Another mother/daughter matchmaking duo, these two are based in New York City. Serious Matchmaking has an affiliated office in Houston as well. Janis Spindel established Serious Matchmaking in 1993.
Clientele
Men seeking "The One."
Cost
Women can join the database of eligible Houston singles for a one-time "interview" fee that ranges from $250-$1,250. However, an interview doesn't guarantee you'll be matched with any of the paying male clients.
Membership packages for men who want to work with Carly cost $25,000-$350,000. Working with Janis ranges from $50,000 to $1,000,000 - making her one of Houston's most legit millionaire matchmakers.
Membership contracts also include a signing fee, which starts at $65,000, as well as a finder's fee of the same amount. The client pays the signing fee up front. Clients pay the finder's fee if they date one of their matches for 12 months, get engaged or begin cohabitating.
What To Expect
Male clients can generally expect 12 matches over a year's time. You'll also spend quite a bit of time getting to know Janis and Carly, whether that's via home visits, over a meal, or on the phone.
That's so they can get a better understanding of you, your relationship goals, and what type of person you're looking for in a long-term relationship. It's a very private matchmaking service, so your matches won't know your age, last name, or occupation prior to meeting you.
Further Reading
Formally called "Cupid's Cronies" back when it launched in 2010, April Davis's dating service is headquartered in Minneapolis. It has 16 other locations around the US, including a team of Houston matchmakers.
Clientele
Both men and women, typically single professionals, can join as paying clients.
Cost
A passive membership is free, but only means your profile gets included in the pool of "matchable" Houston singles. As a potential match, you may or may not ever be paired with anyone.
A basic membership costs between $5,000 and $10,000 to work with a professional matchmaker. You also have the option to add other services, like date planning, style and image consultation, or life coaching for an additional cost.
What To Expect
First you'll have an in-person interview to see if you're a good fit for this Houston dating agency (and vice versa). If so, you'll be assigned to a matchmaker who will also be working with 15-20 other clients.
Your matchmaker then searches the database for up to 40 "passive" members, and interviews the ones she feels are a good match for you. You'll go on a short date with at least 3 of those matches, and you can exchange phone numbers if there's chemistry during the date.
Further Reading
All product and company names are trademarks™ or registered® trademarks of their respective holders. Use of them does not imply any affiliation with or endorsement by them.
Why Choose VIDA Select?

Since 2009, thousands of clients have discovered true love thanks to VIDA Select's fresh, modern approach to matchmaking – which has finally thrown blind dates and long-term contracts out the window. This isn't your grandmother's matchmaking!
Instead of working with a single matchmaker using a small rolodex of potential partners, VIDA Select's matchmaking team taps into the world's largest database of available singles. We'll quickly identify the matches who check all of your boxes so you can finally experience true chemistry. Are you ready to become our next success story? Schedule your complimentary consultation now by clicking the button below!
Get Started Now