I hope you enjoy reading the blog post.
If you want to chat now about your matchmaking search, click here.
Best Idaho Matchmaker [Top 2 Dating Services For 2023!]
Not sure which Idaho matchmaker is right for you? These 2 Idaho dating services should definitely be on your short list!
You'll also learn 2 crucial things you should do before signing up with any matchmaking service, so you can feel confident you're making the right choice!
One of the largest LDS matchmaking services in the US, Amy Stevens Seal is based in Utah. But her reach extends into Idaho and throughout the US.
She's been a matchmaker for over a decade, originally launching her service under the name "The LDS Matchmaker." Stevens Seal updated the name to reflect the terminology preferred by the Church and its members.
Clientele
This matchmaking service primarily takes on men as paying clients, while women can apply to join her national database. As the name implies, Latter-Day Matchmaker works exclusively with LDS singles seeking a committed relationship with another member of the Church.
Cost & Contract
For men, matchmaking service begins at $6,000 per month, with a 2-month minimum commitment. Potential clients must first purchase a $297 "Intake Session" to be eligible for the service.
For women, it's free to include a profile in Latter-Day Matchmakers "Little Black Book." And while you may be considered for matching with a paying male client, there is no guarantee that will happen.
Active matchmaking service for women starts at $4,000 per month, also with a 2-month minimum commitment. Women interested in using this Idaho matchmaker must also purchase a $297 Intake Session as a first step.
What to Expect
The first step for both men and women is the Intake Session.
You'll be speaking with one of Latter-Day Matchmaker's dating coaches, discussing topics like your relationship goals, lifestyle, match criteria, and more. This session results in an "action plan," which will be used to help identify compatible matches if you move forward with the service.
As a paying client, you'll be matched with singles from Steven Seal's internal database. Her team also scouts for matches outside her rolodex, if needed. They have even been known to recruit via billboards on a client's behalf.
Steven Seal's team offers dating coaching as part of their matchmaking service, and advises clients to look for 3 things in a relationship:
We teach our clients to look for empathy, personal responsibility, and self-control, as like, the heart of the things that will really create a lasting relationship and a healthy relationship.
Stand alone services include coaching, styling, online makeovers, and more.
Year Founded
2010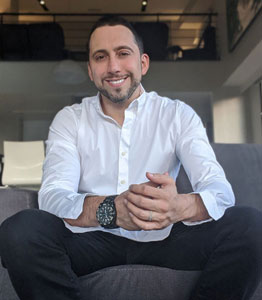 Whether you're dating in Boise, Eagle, Meridian or anywhere else in Idaho, VIDA Select's matchmaking team has access to the largest pool of local singles there is!
Using a blend of intuition and technology, your dedicated matchmaker will select highly compatible Idaho singles for you to meet. Because VIDA Select leverages such a huge user pool, you don't have to worry about settling for matches who don't meet all your criteria.
On average, VIDA Select clients meet someone special in just 3 months of service!
Clientele
Clients typically range in age from late 20s to early 60s, and are looking for a serious relationship or marriage.
Cost & Contract
Matchmaking services are offered at 3 different levels: Basic, Premium and Elite. There are no long-term contracts or commitments; instead, service is paid by the month. That means clients can pause and restart as needed!
Basic matchmaking packages begin at $995 per month. Premium options start at $1595 per month, and Elite packages begin at only $2395 per month.
Package cost highly correlates with the number of hours that should be dedicated to your ideal partner search each month. Your match criteria, scope of search, matchmaking team, and other factors are all taken into consideration when choosing the best package for you.
What To Expect
The first step to working with VIDA Select is a quick online screening. Singles who qualify will be invited to book a free consultation with a dating expert.
During the call, you'll learn all about how the service works and have an opportunity to share your relationship goals, dating history, and more. You'll also choose the monthly package that best fits your needs.
Next, you'll meet your personal matchmaker! She'll be with you throughout the entire process, and your dedicated point of contact with the entire team.
During a 90-minute interview, she'll learn more about you, your interests, lifestyle, matchmaking criteria, and more. Everything she needs to find incredible people for you to meet!
You'll have the opportunity to approve or pass on each potential match, based on a profile and photos.
And when it comes to making the best first impression on all your first dates, the VIDA Select team has you covered there too. Additional services include dating coaching, personal styling, image consulting and more.
Year Founded
2009
How To Hire The Best Idaho Matchmaker
As you've likely discovered, there are quite a few matchmaking services operating in Idaho. Some are local, some are national.
But as with any personal service, you'll find the quality of your experience depends on hiring the right service for you.
Making the right decision is crucial, especially if you opt for a matchmaking service that requires a months-long contract. It's not even uncommon for those contracts to last an entire year or more - and you're almost always paying the entire cost up front.
If you don't know the right questions to ask before you commit yourself, you may make a pricey mistake.
There are 2 crucial things you can do to prepare for your initial consultation with any matchmaking service:
Check out reviews, but dig deeper than just the rating.
Know the right questions to ask.
Let's start with how to…
Mine Matchmaking Service Reviews For Useful Intel
You're probably no stranger to local review platforms like TrustPilot. Online reviews have been around long enough you don't need to be told to take them with a grain of salt.
Almost all of them use some sort of ranking, whether it's stars or a percentage. But the overall ranking is just the tip of the iceberg, and stopping your research there is a big missed opportunity.
Checking out how a service responds to a review, especially a negative one, is a savvy way to get a sneak peak at their approach to customer service.
For starters, do they respond at all? If a service has negative reviews that have gone unaddressed, that could be a red flag.
When a company does respond, look at the overall tone. Do they acknowledge if a mistake was made on their end? If so, are they willing to make things right? Do they make valid points and use logical reasoning when they don't agree with what's been written?
You'll often find useful nuggets of information about contract language, matching process, and more in review responses.
For instance, in this review response from a service not mentioned in this article, you learn that any potential match presented to you counts against your quota, even if you pass on the match.
If you don't have a thorough understanding of the contract before you sign it, finding out that "dates" you decline still count as dates may come as an unpleasant surprise.
Also look for the same complaint popping up across multiple platforms, especially if it's a national service with offices in many states.
Common matchmaking service complaints include:
High pressure sales tactics, includes deals that are only good if you sign up that instant.
Difficulty contacting your matchmaker once you've paid for the service, especially if you have concerns.
Not being shown photos of your matches before meeting them.
Use all the details you find in these reviews to…
Ask Knowledgeable Questions
Jot down a few notes as you're checking out the online reviews. If anything jumps out to you as a particular red flag, make sure to ask about it in the consultation.
For instance, if reliable communication is important to you, you'll likely want to hire a service like VIDA Select where you have a dedicated matchmaker you can contact directly.
Some national matchmaking services route all calls through a call center or remote location, meaning you may have to talk to a different person every time you call.
Or, you may have trouble getting anyone on the phone at all, as was the case with this client of an Idaho matchmaking service not mentioned in this article:
If you feel strongly that physical appearance is a big part of chemistry for you, you'll likely want to ask any prospective service whether or not you get to see photos of potential matches.
VIDA Select shares full profiles, including photos, so you can make an informed decision when approving matches.
But that's not the case with all services, as indicated by this reviewer of a company not mentioned in this article:
Reading reviews can help you distill what's most important to you in a matchmaking service.
Before scheduling any initial consultations, ask yourself how you feel about things like:
Blind dates
Long-term contract vs. pay-as-you-go monthly service
Having a dedicated point of contact & a consistent matchmaker
Knowing the answers to those questions in advance will help you decide which Idaho matchmaker is the right choice for you.
And if you're ready to see how VIDA Select can help you find your perfect match, go here!
All product and company names are trademarks™ or registered® trademarks of their respective holders. Use of them does not imply any affiliation with or endorsement by them.
Why Choose VIDA Select?

Since 2009, thousands of clients have discovered true love thanks to VIDA Select's fresh, modern approach to matchmaking – which has finally thrown blind dates and long-term contracts out the window. This isn't your grandmother's matchmaking!
Instead of working with a single matchmaker using a small rolodex of potential partners, VIDA Select's matchmaking team taps into the world's largest database of available singles. We'll quickly identify the matches who check all of your boxes so you can finally experience true chemistry. Are you ready to become our next success story? Schedule your complimentary consultation now by clicking the button below!
Get Started Now