I hope you enjoy reading the blog post.
If you want to chat now about your matchmaking search, click here.
Who's The Best Iowa Matchmaker? [3 Dating Services Worth Considering]
An Iowa matchmaker can save you from the frustration of dates with people who just aren't compatible with what you're looking for. But that's only if you hire the right one.
Our team of matchmaking experts is here to help. We've done the research, and compiled this quick guide to help Iowa singles connect with the best matchmaker.
We've been in the industry since 2009, so we're familiar with all the options, from the smallest boutiques to the biggest industry players. We've reviewed well over 200 matchmakers, diving deep into their service and success rates, cost and customer experiences.
Whether you're single in Des Moines, Iowa City or somewhere else, these are the 3 Iowa dating services you should consider first!
As the name implies, Midwest Matchmaking helps singles throughout the region meet relationship-worthy people.
Courtney Quinlan and her dating agency are based in Omaha, Nebraska. That's one of the reasons it was originally named Omaha Love. She now has an office in Des Moines, as well as teams in Kansas City, Sioux Falls, and Chicago.
Clientele
Professional men and women aged 25 and up who want to find a serious relationship. Her Iowa matchmaking team helps singles living within 3 hours of the Des Moines metro area, including West Des Moines, Altoona, Ames, Urbandale and Windsor Heights.
Cost
There are 2 options for joining. You can have your profile listed in the Midwest Matchmaking database of Iowa singles, which is free.
But keep in mind you won't be working directly with an Iowa matchmaker. You'll be contacted if and when you meet a paying client's matching criteria.
Paying clients can choose which membership package fits them best, ranging from 6 months to 12 months of matchmaking service. Midwest Matchmaking costs start at $1,800 for the shorter packages, and around $3,600 for a year-long contract.
Contract Required
Yes.
What To Expect
If you're interested in the free membership, you can submit your personal details and a photo via form on the Midwest Matchmaking website. To be eligible for matching, you must be employed and single with no felonies in your background.
To become a paying client, you can either fill out the online form or call them directly. The first step is a free consultation that lasts around an hour. You'll learn about the different package options and you can also describe what type of people you're interested in meeting, your relationship goals, etc.
You can browse through profiles in the Midwest Matchmaking database on your own, or have a matchmaker identify compatible profiles for you. At the higher packages, you can opt to have your profile hidden in their database.
Quinlan doesn't guarantee a set number of matches, and you'll typically only be contacted when a compatible match has been found for you. When there is mutual interest in meeting, the date is arranged. You can expect to get feedback afterward.
Midwest Matchmaking also hosts events in various locations for members to meet each other.
Founded In
2009
Further Reading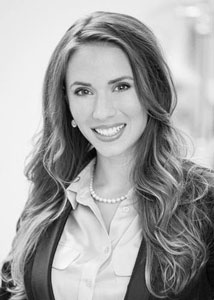 Before starting a dating service, April Davis was a model. She also had an MBA and an interest in business. When several of her friends and colleagues in the modeling industry mentioned they were having trouble meeting quality people, she decided to dive into matchmaking professionally.
LUMA Luxury Matchmaking was originally launched as "Cupid's Cronies." Back then it was a Minneapolis matchmaking service, but these days has over 40 branches in more than 20 states.
LUMA Matchmaking's Des Moines office is located at 309 Court Avenue.
Clientele
Designed as an efficient way for professional singles to meet each other, LUMA is selective about who they'll take on as a paying client. Each affiliated matchmaker generally works with around 15 men and women at any given point.
Cost
$5,000 to $100,000+ for matchmaking services. Iowa singles can join the LUMA Search database for free, but may never be introduced to a paying client.
Contract Required
Yes. Contracts typically span 6 months but may vary depending on the client and the matchmaking package. You can include the option to put your contract on hold for an additional cost.
What To Expect
If you're interested in having a proactive search done on your behalf, the first step is filling out the online form. From there, you'll be contacted for the initial consultation.
Potential clients can choose from an array of options when putting together a membership package. In addition to traditional matchmaking, where your matchmaker will select compatible singles from the LUMA Search database for you to meet, you can also add on dating coaching, image consulting and date planning.
You can also purchase additional matches beyond what's included in your package if you don't find "The One" in your first set.
Founded In
2010
Further Reading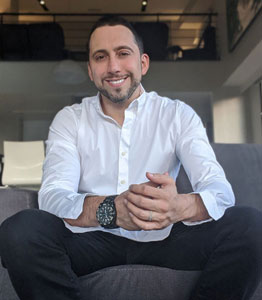 If you're frustrated with the dating scene in places like Iowa City or Des Moines, VIDA Select may just be the perfect solution for you.
Imagine having a full team of dating experts and a dedicated matchmaker devoted to the search for your perfect match… And with access to Iowa's most extensive pool of singles, it's no wonder the average VIDA client meets someone amazing in just 11 dates!
Clientele
VIDA Select's clients are generally career-minded, successful and accomplished men and women in their 20s to 60s.
Cost
All of the matchmaking package prices are highly correlated with the number of hours included at that package level.
When deciding which package is the right fit for you, your matchmaker considers how many hours should be devoted to your search given your matching criteria, dating radius, and other factors. There are three levels of matchmaking service offered.
Basic matchmaking packages begin at just $1095 per month, Premium package options start at $1695 per month and Elite packages start at only $2595 each month.
Contract Required
No. Every matchmaking package is paid by-the-month, so no long-term contract to worry about. You can stop or start your service on your schedule!
What To Expect
After passing a short screening process, you'll have an interview with your matchmaker that lasts an hour or two. During the conversation, she'll learn all about your hobbies, interests, background… everything that makes you stand out!
And of course she'll ask about your match "must haves" and "deal breakers". And when it comes to meeting those matches, you'll get to pre-approve each one based on a profile and pictures.
That means you can finally start meeting relationship-worthy singles, and go into each and every date knowing your match is just as excited to meet you!
VIDA also offers additional services like dating coaching and style consultations that will help ensure you make the absolute best first impression on all your matches.
Why wait? See if you qualify for VIDA's matchmaking services now - just click here.
Founded In
2009
All product and company names are trademarks™ or registered® trademarks of their respective holders. Use of them does not imply any affiliation with or endorsement by them.
Why Choose VIDA Select?

Since 2009, thousands of clients have discovered true love thanks to VIDA Select's fresh, modern approach to matchmaking – which has finally thrown blind dates and long-term contracts out the window. This isn't your grandmother's matchmaking!
Instead of working with a single matchmaker using a small rolodex of potential partners, VIDA Select's matchmaking team taps into the world's largest database of available singles. We'll quickly identify the matches who check all of your boxes so you can finally experience true chemistry. Are you ready to become our next success story? Schedule your complimentary consultation now by clicking the button below!
Get Started Now