I hope you enjoy reading the blog post.
If you want my team to just do your online dating for you, click here.
Should You Hire Janis & Carly Spindel? [Matchmaker Reviews]
Janis Spindel and her daughter Carly Spindel are two of New York City's most well known matchmakers. So it's no wonder they made your short list! But does name recognition automatically = great matchmaking service?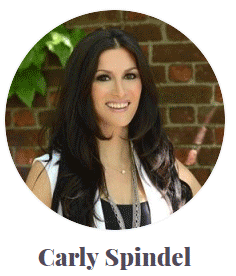 Keep reading for everything you want to know about these elite New York matchmakers, and details about Serious Matchmaking - including costs, complaints, and authentic customer reviews!
A True Family Business
Janis Spindel founded Serious Matchmaking in 1993. Her husband of 30+ years, Allen, is the Chief Operating Officer.
Their daughter Carly joined the business as a professional matchmaker in 2009, and eventually became the company's VP.
The company has grown into one of New York City's most elite dating agencies, with Janis joining the "millionaire matchmaker" ranks alongside people like Patti Stanger.
No stranger to the press, she's been described as "a force of nature in her field" and often credits her success to having a matchmaking sixth sense. As she told one interviewer,
"They've been calling me clairvoyant and I guess I am because I just get these weird 'flashes,' I call them, or premonitions at the oddest times and in the oddest places."
Those flashes often prompt her to approach anyone she feels is "marriage material", asking the million dollar question - 'are you single?' while holding out her business card.
Women pay a $25 application fee, which is the first step to becoming a potential match for paying clients. There is also a one-time screening fee, which can range anywhere from $250 to $1250.
The cost for screening depends on what type of interview it is, with a one-on-one interview being more expensive than a group meeting. If the women meet her strict criteria, she'll list them in the database as potential matches for paying clients.
As she told the Boston Globe, she'll literally chase down an attractive woman heading for the bathroom in a restaurant if she thinks she'd make a good addition to her rolodex. She's also gone on "world tours" to scout perfect matches for her clients.
So how much does hiring someone that dedicated to her craft cost you?
The Price Of Elite NYC Matchmaking
For new clients, there is a signing fee that starts at $65,000. The signing fee is paid up front. You'll also pay for any expenses, such as travel and lodging for your matchmaking team, incurred during your search. Whatever your signing fee ends up being, it will be equal to the "finding fee" you'll pay if the service is successful. Success equates to being together for 12 months, living together, or getting engaged.
The final cost also depends on who your matchmaker is. Working directly with Janis starts at $50,000 and ranges all the way up to $1,000,000. For that, you'll receive at least 12 matches in 12 months, as mandated by the NYC laws governing personal matchmaking.
Working with Carly costs less, starting at $25,000 up to $350,000+. Or you can work with the mother/daughter duo, starting at $80,000.
Factors affecting the cost include whether you want a local, national, or global search, and how difficult it may be to find your ideal partner.
As Janis told Urbanette, men often have their "perfect match" lists engraved in stone:
"In an already superficial world, these men have their future lady chosen down to preferred eye color, hair color and weight. No ifs, ands or buts about it."
The Matchmaking Process
The first step is a face to face consultation with Janis or her daughter. Typically it's over a lunch or dinner. They call it a "simulated date" since they'll be getting to know you and what/who you're looking for in a relationship.
Membership options will be discussed, and your package will be customized. The entire fee is paid up front. You may also have an additional "success" fee due when you get engaged or married to someone you met via the service.
All those details will be clearly specified in the contract, which runs for a year. It also includes a year's worth of "hold" time. Once you sign the contract, you can cancel your membership within 3 business days. After that there are typically no refunds offered.
As with most matchmaking services, Janis doesn't guarantee she'll find your perfect partner:
"I don't do guarantees, if anyone offers you a guarantee, run away from them- you can't put a guarantee on feelings. I can lead a horse to water but I can't make it drink."
She will, however, do everything in her power to make you an attractive marriage prospect. Here is an example she shared during an interview with Elle:
Janis & Carly Spindel Reviews
Both Janis and Carly have been profiled in various media outlets over the years. But what do real customers have to say about this NYC matchmaking service?
Not a lot, as it turns out. Most of the online reviews are from women who either paid to be in the Serious Matchmaking database or attended events.
Recommended reviews on Yelp are a mixed bag, resulting in a 2-star rating.
Some women were happy with their experience as potential matches for paying clients:
Others felt they paid a lot of money but never got anything in return, like this woman:
The not currently recommended Yelp reviews for Janis Spindel were much the same.. Women who either had a great experience at the mixers or during the in-person screening interview, or felt they had paid a lot of money and gotten nothing in return.
There don't seem to be many reviews from paying male clients, which is a good sign. Besides, Janis Spindel has been matchmaking for over 20 years, so she's definitely doing something right.
Are Janis And Carly Spindel The Best Matchmakers For You?
Here's what you need to decide: are you ready and willing to make a substantial financial commitment up front, or would you rather opt for a less expensive modern matchmaker that can also help find your ideal partner?
New York City doesn't lack for elite dating agencies, and many, like VIDA Select, charge substantially less. It all comes down to budget, and the amount you're comfortable spending.
VIDA offers the ultimate in flexibility - you pay by the month, so there are no risky contracts. You can start or stop your service as needed, allowing you to explore promising relationships, travel, or just take a break from dating.
And VIDA's elite matchmakers aren't limited by the size of their database - they know how to leverage New York City's single largest pool of incredible singles, and you pre-approve every single match.
See what VIDA can do for you! The first step is easy, free and confidential - just a quick 20-minute phone call with one of our top matchmakers.
Just click here...
All product and company names are trademarks™ or registered® trademarks of their respective holders. Use of them does not imply any affiliation with or endorsement by them.
Want us to do your online dating for you?

Hey, I'm Ally, VIDA Select's Director of Matchmaking.
We take all the frustration, hard work and hassle out of modern dating!
Imagine your very own Dream Team of highly skilled dating experts searching for the very best local matches, sparking their interest, and arranging all the dates for you.
Wouldn't it be nice to finally stop swiping and start dating higher quality matches so you can meet someone special?
We've helped thousands of singles just like you since 2009, and we're ready to make you our next success story!
What are you waiting for? Take the next step now…
See If You Qualify