I hope you enjoy reading the blog post.
If you want to chat now about your matchmaking search, click here.
Elite Matchmaker Profile: Who Is Kailen Rosenberg?
Thinking about hiring Kailen Rosenberg as your personal matchmaker? Doing a little research into her background, matchmaking philosophy and approach to finding your perfect partner is a smart move.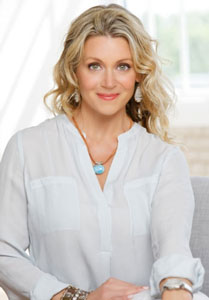 This short profile is packed with the details you need to help you determine if The Love Architects is the right choice for you!
From Image Consultant To Love Architect
Rosenberg's road to matchmaking began when she started working as a professional model. Then in her early 20s, she took what she had learned in the industry and started an image consulting business.
But she went beyond helping people look their best on the outside. She started focusing on helping them love themselves and build relationships as well. As she explained in an interview with SF Weekly,
People were coming to me to help transform their outer image but what I did was dive right into their inner being and the reasons they didn't feel beautiful.
Her matchmaking service started as a natural extension of learning more about her single clients on a personal level.
I got to know these people on such a deep level that when two happened to be single, just as you would with two of your best friends who you love, I started to put them together. The next thing I knew they were getting married and using the word "soul mate."
In 2008 she rebranded her business as Love Architects. A conversation she overheard between her contractor husband and some coworkers inspired the name.
I told him I do the exact same thing, but in people's lives. You get the blueprints, learn how love affects [people], what walls they build. Some are necessary and healthy, but some walls need to come down.
In addition to matchmaking, Rosenberg is also a published author and a contributing relationship expert for Cities 97.1. She appeared as a matchmaker on the Oprah Winfrey Network's reality show Lovetown, USA. As the series aired, she was dubbed "Oprah's Love Ambassador."
Kailen Rosenberg's Matchmaking Philosophy
Rosenberg takes her role as an architect of love literally. Clients can opt for the "Love Design Assessment" designed to get at the core of why you haven't met that special someone yet.
The assessment costs $1,000, and you'll come away with both a Love Life Blueprint & a Home Love Design. (If you work with Rosenberg's son Andrew, the price tag is $500).
If we don't love ourselves we can't love each other in a genuine way… My job is to really dive into the true spiritual core of who every human being is. Seeing my clients finally fall in love with themselves and meet themselves and be happier than they've ever been in their life—that to me is success.
After you've done your assessment, Love Architect's matchmaking service with Kailen Rosenberg starts at $5,000 and ranges north of $100,000. The price depends on your circumstances, search criteria and other customizable factors within your membership package. Working with Andrew Rosenberg runs from $5,000 to $50,000+.
Clients can typically expect to receive between 3 and 7 introductions over the course of a year's membership. They come from the Love Architect database.
Love Architects also offers dating coaching and "relationship renovation" packages, ranging from $250 to $25,000+.
Kailen Rosenberg's Matchmaking Mission
Rosenberg is a certified life coach, and feels strongly that one of her missions is to help broken people living in a broken world fix themselves and find happiness.
My heart's hope is to bring the divorce rate down, see more soul-mates truly connect, and to see happier healthier people and fewer broken homes.
As she explained in an interview, her grandparents were the model of love and devotion. They stayed married for over 50 years. But she witnessed her mother go through a series of bad, sometimes abusive, relationships.
I knew and understood what love was in a real way, but I also heard love associated with bad things and abuse. I wanted to teach love so other families wouldn't go through what I saw in other areas of my life.
When it comes to your own search for "The One," here are 3 tips she shared with Huffington Post:
Is Kailen Rosenberg's Love Architects The Right Matchmaking Service For You?
You won't find all that many Kailen Rosenberg reviews online, and the few that are on local review platforms like Yelp and BBB are a mixed bag. However, a lack of online reviews, especially after being in business since 2008, isn't a bad thing.
Unhappy clients are far likelier to take the time to post a negative review, so no news is generally good news when it comes to matchmaking services.
Factors like contract and price, meeting a finite number of matches and how much dating coaching you want to invest in are all factors that come into play when evaluating if Love Architects is the right fit for you.
It could be that Rosenberg's $1,000 assessment process will give you much-needed advice and set you on the right path for dating. Or maybe you feel like the problem isn't so much your approach to dating as it is you're just not meeting the right people.
If that's the case, maybe you'd rather have the potential to meet unlimited, highly compatible singles?
Consider VIDA Select
VIDA Select's elite matchmaking team isn't limited to an internal database.
Instead, your matchmaker carefully considers all the factors you feel make someone compatible with what you're seeking in a long-term relationship. Then she carefully selects compatible singles from the world's largest dating pool.
There are no limits set on the number of new, intriguing people you can meet through the service.
And you'll enjoy the convenience of a month-to-month payment structure. That means if VIDA Select's modern approach isn't the right one for you, you're not locked into a lengthy (and pricy) contract. Simply don't continue on the next month!
VIDA Select has helped successful men and women meet relationship-worthy singles since 2009. Why not see if the process is right for you too?
The first step is easy - it's just a quick screening process to see if you're a good fit for VIDA Select's exclusive matchmaking service.
See if you qualify by clicking here!
All product and company names are trademarks™ or registered® trademarks of their respective holders. Use of them does not imply any affiliation with or endorsement by them.
Why Choose VIDA Select?

Since 2009, thousands of clients have discovered true love thanks to VIDA Select's fresh, modern approach to matchmaking – which has finally thrown blind dates and long-term contracts out the window. This isn't your grandmother's matchmaking!
Instead of working with a single matchmaker using a small rolodex of potential partners, VIDA Select's matchmaking team taps into the world's largest database of available singles. We'll quickly identify the matches who check all of your boxes so you can finally experience true chemistry. Are you ready to become our next success story? Schedule your complimentary consultation now by clicking the button below!
Get Started Now