I hope you enjoy reading the blog post.
If you want to chat now about your matchmaking search, click here.
Top 2 Kentucky Matchmakers [Reviews, Cost & More!]
Looking for Kentucky matchmakers because you can't seem to meet relationship-worthy matches on your own? It's not easy when the odds are stacked against you! Kentucky is one of the very worst states to be single in.
The good news is hiring a matchmaking service is one of the easiest ways to overcome those odds and start meeting compatible people. Now you just need to figure out which ones are worth considering.
Start here, with 2 of the best Kentucky matchmakers!
Louisville matchmaker Amanda Rose runs a handful of dating-related companies, the first of which she launched in 2011. Her first company focused on dating profile makeovers, and she later expanded into the matchmaking space with Prestige Connections.
This Kentucky matchmaking service is headquartered in Louisville with a location in Lexington as well. But Rose helps clients throughout the state and in a select number of other cities around the US.
Clientele
Prestige Connections positions itself as a high-end matchmaking service, so clients are generally successful professionals. Rose limits the number of active clients she works with at a time, typically only accepting a "handful" every couple of months.
Cost
Pricing starts at $4,597 for a matchmaking package that lasts for 3 months. You'll receive 3 introductions at that level of service.
A 6-month contract with this Kentucky matchmaker starts at $6,997 and includes 4-6 introductions.
The "premium" package starts at $14,797 with a year-long commitment and unlimited matching.
If those prices are out of your budget, you can opt to just have your profile included in Rose's internal database. That costs $100 a year, renewing annually until you let her know you'd like it removed.
Keep in mind if you pay for database inclusion, you're not paying for any kind of proactive matching. You'll only be contacted if Rose's team thinks you may be a good fit for a client who purchased a package.
What To Expect
If you're considering using this Kentucky matchmaking service, the process starts with an initial consultation. It's basically an introduction on both sides - you'll learn about the service, they'll learn about you, your background and your proposed matching criteria.
For singles looking to meet someone close to home, Rose says she often advises daters to consider expanding their demographics and even date out of state. As she explained in an interview with Leo Weekly,
Branch out of your social circle and try a different area of town. Cross the bridge into Indiana! I know a lot of people don't want to do that, but it's such a great option.
If you do decide to move forward and sign a matchmaking contract, Rose and her team start your search. Where your matches come from depends on your level of service, but they start by checking out compatible Kentucky singles from within the Prestige Connections database.
If your service level allows for it, they may also scout at coffee shops, via their social media network and referrals, or at events like charity functions. As Rose puts it, "I try to leave no stone unturned."
Year Founded
2019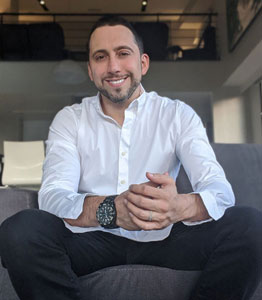 VIDA Select's matchmaking team hand selects compatible matches from the largest pool of Kentucky singles there is!
That means whether you're single in Louisville, Lexington, Bowling Green, Frankfort or anywhere else in the state, VIDA Select can help you finally meet your perfect match.
Clientele
Clients are typically career-minded professionals in their late 20s to late 60s looking for high-quality matches.
Cost
VIDA Select does things a little differently than other Kentucky matchmakers when it comes to contracts.
Instead of committing to anywhere from 3 months to a year's worth of service or more - and paying up front for it - VIDA Select offers pay-as-you-go packages. No long-term contracts!
Instead, packages are paid monthly. You can choose from 3 levels of service, and the cost of each package highly correlates with the number of hours that should be devoted to your search that month.
Basic packages start at $995 per month. Premium packages begin at $1595 per month, and the Elite options start at just $2395 per month.
On average, clients meet someone special within 3 months of beginning service!
What To Expect
Like Prestige Connections, VIDA Select doesn't extend service to everyone. The matchmaking process starts with a quick online screening, followed by a free initial consultation via phone.
During the call, you'll learn more about VIDA's modern spin on traditional matchmaking and discuss which service level and package best fits your search parameters.
Next, you'll have an in-depth interview with your dedicated matchmaker. She'll be with you every step of your journey. Once she's got a good idea of what type of people you'd like to meet, the search begins.
The matchmaking team screens all your potential matches, but you have the final say after reviewing a full profile and photos. You'll only be meeting highly-compatible, relationship-worthy people - no more wasted time on disappointing first dates!
And to help ensure you look and feel your best, VIDA Select also offers personal styling, image consulting and dating coaching.
Why wait to finally start meeting compatible Kentucky singles? See if you qualify for VIDA Select's matchmaking service now!
Founded In
2009
How To Choose The Best Kentucky Matchmaker
You've just read about 2 Kentucky matchmakers who should be at the top of your shortlist. But maybe you're considering a different service not mentioned here as well.
Hiring a matchmaking service is an investment, and you're reading this so you know the value of a little due diligence.
Matchmaking service reviews are a useful resource. But to unearth the most valuable information, you need to go deeper than just the star rating.
Here are the 2 most important things to look for when you're checking out matchmaker reviews:
#1: Complaint Patterns
The "grain of salt" rule applies to internet reviews, as an isolated bad one may not be indicative of the service's overall quality. What's generally more telling is the same complaint popping up over and over again on multiple platforms.
For instance, low quality matches is a common industry complaint, like this one written about a service not mentioned in this article:
One of the reasons you'll see this complaint pop up a lot is that national matchmaking services only have a limited number of singles in their database who live in the same city you do.
And while they may have some matches in it who meet all your requirements, compatibility has to flow both ways. You need to meet all their criteria too.
If your matchmaker can't find good matches within her rolodex, you end up meeting people who don't align with your criteria, even the ones you've specified as true dealbreakers.
To get the best results from a matchmaking service, you'll want to find one that actively scouts for local matches outside of their limited internal database.
This is one of the reasons VIDA Select's matchmaking team is so effective - they have direct access to the largest source of local singles there is!
#2: Customer Service & Contract Insights
When you find a negative review of a matchmaking service, check and see how the company responded. If they infrequently or never respond to issues raised in a poor review, that also gives you insight into how they might approach customer service.
You'll often pick up little tidbits of information that you can turn into insightful questions to ask during your initial consultation.
For instance in this review from a service not mentioned above, you learn that you can't see photos of your matches before meeting them:
This sort of intel can save you a lot of time! If you already know that physical appearance is a big part of chemistry and attraction for you, you may not want to even consider using a service that won't show you photos.
And in this review response, you learn that this particular matchmaking service counts the matches you pass on against the total you're promised in your contract:
There are no "right" and "wrong" contracts. The key is making sure you understand exactly what you're paying for before you sign.
If you're not comfortable paying for a set number of matches that count whether you meet them or not, you may want to cross a service with that set up off your list.
Want even more advice about how to find and hire the right matchmaking service? Go here!
All product and company names are trademarks™ or registered® trademarks of their respective holders. Use of them does not imply any affiliation with or endorsement by them.
Why Choose VIDA Select?

Since 2009, thousands of clients have discovered true love thanks to VIDA Select's fresh, modern approach to matchmaking – which has finally thrown blind dates and long-term contracts out the window. This isn't your grandmother's matchmaking!
Instead of working with a single matchmaker using a small rolodex of potential partners, VIDA Select's matchmaking team taps into the world's largest database of available singles. We'll quickly identify the matches who check all of your boxes so you can finally experience true chemistry. Are you ready to become our next success story? Schedule your complimentary consultation now by clicking the button below!
Get Started Now