I hope you enjoy reading the blog post.
If you want to chat now about your matchmaking search, click here.
Lisa Ronis: Best NYC Matchmaker For You? [Reviews & Cost!]
Wondering if Lisa Ronis Matchmaking is the right service for you? This Lisa Ronis review has all the details you need to help you decide!
Our team of matchmaking experts has over 200 matchmaking services, digging deep into their operations, success rates, and customer experiences. Our reviews are built on extensive research and a thorough understanding of the matchmaking industry.
Keep reading to find out how this NYC matchmaker got her start, how her service works, what it costs and more!
Lisa Ronis Review Table of Contents
Fashion Exec To Matchmaker: How Lisa Ronis Got Her Start
A lifelong New Yorker, Ronis spent over a decade in the fashion industry before launching her matchmaking service. She completed courses at Parsons School of Design and the Fashion Institute of Technology while working on her B.A. in Fine Arts at Hunter College.
Before founding Lisa Ronis Matchmaking in 2000, she served as Vice President of Design for Fashion Accessories at Liz Claiborne. This role allowed her to meet high-profile models, designers, and entrepreneurs worldwide.
But as she explained in an interview, the frequent travel and long working hours left her feeling like she had no balance in her life.
I threw myself back into the dating world, and really made it a priority and the results were amazing. I had tons of dates and had some great relationships. I realized the single world needed someone to help them!
As she told the Manhattan Digest, she was a fashion exec for years, but her passion was helping people. She'd meet people who hadn't been on a date for a long time, and began setting them up as a hobby. "That's when I decided to start Lisa Ronis Matchmaking."
Lisa Ronis Matchmaking
According to her website, Ronis typically works with "upscale, successful, well educated and professional" singles. She takes on both men and women as paying clients, and is headquartered in New York. She helps singles from across the tri-state area.
Lisa Ronis Cost
Lisa Ronis Matchmaking packages start at $15,000 for a year-long contract. She works with each of her clients personally and generally has up to 100 clients at a given time.
How Her NYC Matchmaking Service Works
Potential clients fill out an online application on her website, and then have an in-person consultation. During this preliminary session, you'll share your lifestyle, hobbies, background, career details and other personal information with her.
As she explained in an interview with blogger Elana Lyn Gross, her matchmaking process involves intuition:
I match from my gut as well as what two people are looking for, their lifestyle, the way they look at the world, and their goals.
If you decide to hire Ronis as your NYC matchmaker, she'll pull potential matches from her internal database based on what you shared with her during the initial consultation.
Next, you'll have a second in-person meeting where she shows you photos and bios of all the matches she's chosen.
If you're interested in meeting one of them, she'll check for availability. When it comes to setting up the date, Ronis expects the man to initiate the call. "It doesn't matter who in the equation is my client; I like dating the old-fashioned way - the man calls the woman."
Lisa Ronis Matchmaking services also include image consulting, invitations to singles events throughout the year and dating coaching.
Want a taste of her advice? Here are 3 dating tips she's shared around the web!
Dating Advice Straight From Matchmaker Lisa Ronis
Lisa Ronis Matchmaker Reviews
This NYC matchmaking service hasn't been reviewed on platforms like TrustPilot or Yelp. She does have a profile listed with the Better Business Bureau, but with no reviews, complaints or rating on file.
She has a single 5-star review on Google, from a client who said he met his wife through the service 3 years ago:
A lack of online reviews for any particular matchmaking service isn't an automatic red flag, though. Clients are often more quick to share a negative experience with a company than they are a positive one, and she's been in the industry for over 20 years.
That means you'll need to ask yourself other questions to determine if Lisa Ronis is the right matchmaker for you. Since her services require a year-long contract, you want to make sure you're making the right hiring decision!
Is Lisa Ronis Matchmaking Right For You?
Lengthy contracts are fairly standard, although not all matchmaking services require them. VIDA Select, for instance, uses a pay-as-you-go pricing model instead. Clients pay by the month, instead of purchasing a multi-month contract and paying for it all up front.
There are many potential advantages to paying by the month, such as the ability to stop your service if you meet your perfect match right away. You don't have to risk paying for search time you don't end up needing. You'll also have a chance to see the service in action, and if it's not a good fit, you aren't obligated to continue.
With any matchmaking service you're thinking about hiring, you'll also want to consider where your potential matches come from.
Many matchmakers, like Lisa Ronis, have an internal database they maintain. And if your perfect match happens to have signed up for the same service you did, then it may work out well for you.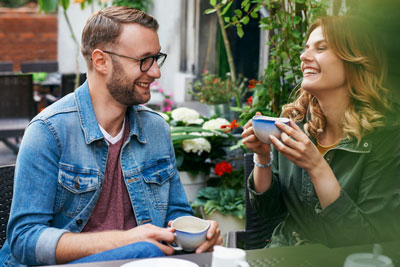 But remember, compatibility has to flow both ways for a successful match. What each person is looking for has to mesh, and that gets even harder if your "must have" criteria are pretty specific.
The bigger the dating pool, the higher the odds of meeting your ideal partner. Many matchmaking services also scout outside of their database, but generally you'll pay a hefty premium for that level of service.
VIDA Select, on the other hand, takes a modern approach to scouting, which means VIDA's matchmakers have direct access to the largest pool of eligible NYC singles you'll find anywhere!
With basic matchmaking packages starting at just $995/month, VIDA Select should be on your shortlist. Find out how easy it can be to finally meet your perfect match! Just click here to learn more.
All product and company names are trademarks™ or registered® trademarks of their respective holders. Use of them does not imply any affiliation with or endorsement by them.
Why Choose VIDA Select?

Since 2009, thousands of clients have discovered true love thanks to VIDA Select's fresh, modern approach to matchmaking – which has finally thrown blind dates and long-term contracts out the window. This isn't your grandmother's matchmaking!
Instead of working with a single matchmaker using a small rolodex of potential partners, VIDA Select's matchmaking team taps into the world's largest database of available singles. We'll quickly identify the matches who check all of your boxes so you can finally experience true chemistry. Are you ready to become our next success story? Schedule your complimentary consultation now by clicking the button below!
Get Started Now