I hope you enjoy reading the blog post.
If you want to chat now about your matchmaking search, click here.
Matchmakers In Calgary: 2023 Top List! [Includes Cost!]
A Calgary matchmaker is well worth the money - provided you invest in the right one! With so many professional matchmakers in Calgary, figuring out which one is the best isn't easy.

Our team of matchmaking experts created this guide to help singles in Calgary find the best matchmaker.
With our experience in the industry going all the way back to 2009, we're well acquainted with the major players - and the small independent operators too.
We've written over 200 reviews of matchmaking services, leveraging our in-depth knowledge of the industry and keen understanding of what customers value most.
These 5 short matchmaking service reviews will help you make the best decision for you. And at the end, you'll also get some crucial advice you'll want to consider before committing to a service that requires a contract!
Krystal Walter is no stranger to matchmaking - she tried several services on her own, unsuccessfully. She found them to be lacking a personal touch, which inspired her to start her own.
Based in Calgary, Walter's matchmaking team also works with singles in Toronto, Vancouver, Los Angeles, Seattle, and New York City.
Clientele
Walter's clients typically range from 30 to 80.
Cost
$3,500 - $25,000+
Contract Required
Yes
What To Expect
Potential clients can choose between having a profile listed in the database for a few hundred dollars, or opt to purchase a matchmaking membership.
The first step toward membership is a 2-hour or so in-person interview, and you'll need to pass a background check. Next, you'll decide which of the membership options fits best.
The price varies, as you can elect to add on features like the ability to pre-approve matches, and if you'd like Walter and her matchmaking team to look for matches outside of their 3,000+ member database.
Additional Services
Dating coaching, photography
Founded In
2012
Further Reading
Krystal Walter Matchmaking Reviews
Susan Semeniw's matchmaking service is based in Vancouver, but she has a presence in Calgary, Toronto and Edmonton as well. Before becoming a high-end matchmaker, she had a 15-year career in corporate sales and marketing - but said she has always been nicknamed the "Love Coach" by her friends.
Clientele
Divine Intervention specializes in helping newly single men and women who are starting to date again after a divorce or the end of a long relationship.
Cost
$1,500 - $15,000+
Contract Required
Yes
What To Expect
After an initial phone interview, you'll have a more detailed conversation with one of Semeniw's matchmakers. Each membership is customized for the client, so the price will vary depending on your particular search requirements, dating coaching, etc.
You'll be introduced to other Calgary singles from Semeniw's internal database, or if you want she can also widen the search by scouting locally.
Additional Services
Relationship and dating coaching
Founded In
2006
Further Reading
With 30+ years in the matchmaking industry, Pat Wright is one of Calgary's most experienced matchmakers.
Clientele
Wright works with Calgary singles of all ages who are seeking a serious relationship.
Cost
$1,500+
Contract Required
Yes
What To Expect
Personal Touch Matchmaking is a traditional dating service - you'll come in for an interview, and if she feels she can help you she'll put together a matchmaking package.
A typical client may receive up to 10 matches over the course of the membership, which expires after you've met the agreed upon number of Calgary singles.
You'll be introduced to other paying clients, and after each date you can let her know how it went, and what you thought of the match.
Founded In
1983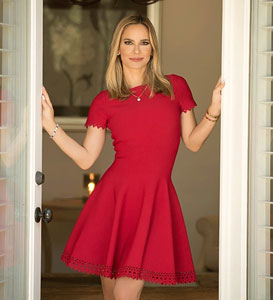 Unlike the first 3 Calgary matchmakers in this guide, Perfect 12 is a US-based matchmaking service. Simona Fusco calls Beverly Hills home. But like most millionaire matchmakers, she works with affluent men living anywhere in the US and Canada.
Clientele
Fusco specializes in helping affluent, successful men with the means to travel in order to meet their perfect partner.
Cost
You won't find mention of Fusco's matchmaking fees anywhere online. But Perfect 12 is likely on par with other luxury matchmakers, so investing anywhere from $25,000 - $250,000+ is a safe bet.
Contract Required
Yes
What To Expect
The process is different for men than it is for women, as Perfect 12 typically only provides matchmaking services for men.
Women can add themselves to the Perfect 12 database as an "Affiliate" after passing the screening process, but it's a passive membership only. You'll only be contacted when (or if) a matchmaker feels you're a potential fit for a paying client.
Men start with an initial consultation, which runs around $2,500. Then, you'll choose from 3 different levels of membership, however within that your membership will be tailored to fit your particular search criteria and goals.
After signing the contract, you'll spend the first month getting acquainted with the matchmaking team, and giving them all the info they need to get the search underway. You'll then start meeting some of the 200,000+ singles from the Affiliate database.
If necessary, Fusco and her team can also scout around Calgary and surrounding areas, or any other city within your dating radius.
Founded In
2005
Further Reading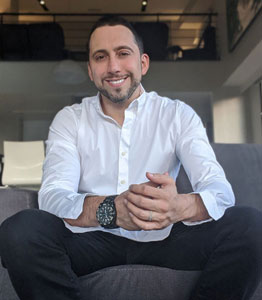 Like Perfect 12, VIDA Select is also an elite matchmaking service based in the US. But thanks to a combination of modern tech, data analysis and traditional matchmaking skills, finding your ideal partner in Calgary just got a whole lot easier.
Clientele
CEOs, investors, entrepreneurs and other busy single professionals, usually late 20s to late 50s.
Cost
Matchmaking packages highly correlate with the total number of monthly hours that should be dedicated to the pursuit of your perfect match. With a variety of options to choose from and 3 levels of service, you'll find one that aligns perfectly with your "must have" matching criteria and geographic scope.
For Basic matchmaking services, packages start at $1095/month. Premium matchmaking options begin at just $1695/month, and Elite options start at $2595/month. All packages are paid on a month-to-month basis.
Contract Required
No
What To Expect
Like most exclusive matchmaking services, VIDA doesn't take just anyone as a client. That's why the process starts with a quick, confidential screening.
If your matchmaker feels the service is right for you, the next step is a more in-depth interview where you'll cover all the basics - your relationship goals, what traits are "must haves" when it comes to your ideal partner, etc.
No matter which monthly service package you choose, you'll get unlimited matches - and the ability to pre-screen every single one by reviewing a profile and photo array. That means all the Calgary singles you meet are "ideal partner" contenders on paper!
With VIDA, paying per month gives you the freedom to begin, freeze or stop your service as needed - for any reason. You're not locked into a year (or longer) of service where you often have to pay the entire fee up front.
Want to date a match exclusively? No problem. Extended work assignment abroad? Simply stop service, or have your matchmaker start lining up dates in your destination city. With an array of service packages to select from, you can meet high-quality singles just about anywhere in the world!
Modern matchmaking that fits your schedule is VIDA's specialty, and it's one of the many reasons the average VIDA client meets someone amazing in just 3 months of service.
Why not see what VIDA can do for you? Click here!
Additional Services
Style and image consulting, dating coaching, pro photography & expert retouching
Founded In
2009
How To Invest In The Right Calgary Matchmaker For You
Making the right decision starts with asking the right questions! That's especially crucial if the Calgary matchmaking services you're considering require a contract.
Asking questions like these can help prevent a pricey mistake:
Here are a few other things to keep in mind when selecting the best matchmaking service for you:
Yelp is great, but… the reviews aren't verified. Some less-than-reputable matchmaking services may post their own positive reviews. Also keep in mind that you may not find any reviews of some high-end matchmaking services, as clients often are simply too busy to post one. Lack of online reviews is not a bad thing! It's when you see a pattern of negative reviews all citing the same complaints on multiple platforms that you should probably proceed with caution.
Written language trumps verbal promises. If you check out matchmaking service reviews for some companies, you'll find prior customers complaining that what they were promised verbally during the sales pitch wasn't honored. Unfortunately, there's very little you can do about that - only what's detailed in the contract counts.
Signing a contract generally = no refunds. While this isn't always the case, it's pretty typical. The refund policy should be clearly spelled out in the contract, and if it isn't - ask, and have it added to your contract before you sign it.
If you're hesitant about locking yourself into an untested service - and paying for the entire membership up front, you may want to think about selecting a service like VIDA that allows you to just pay by the month instead.
All product and company names are trademarks™ or registered® trademarks of their respective holders. Use of them does not imply any affiliation with or endorsement by them.
Why Choose VIDA Select?

Since 2009, thousands of clients have discovered true love thanks to VIDA Select's fresh, modern approach to matchmaking – which has finally thrown blind dates and long-term contracts out the window. This isn't your grandmother's matchmaking!
Instead of working with a single matchmaker using a small rolodex of potential partners, VIDA Select's matchmaking team taps into the world's largest database of available singles. We'll quickly identify the matches who check all of your boxes so you can finally experience true chemistry. Are you ready to become our next success story? Schedule your complimentary consultation now by clicking the button below!
Get Started Now