I hope you enjoy reading the blog post.
If you want to chat now about your matchmaking search, click here.
Top 5 Matchmakers In Santa Monica [Reviews, Cost & More!]
Not sure which of the many Santa Monica matchmakers to trust with your love life?
Our team has reviewed over 200 matchmaking services, delving deep into their operations, success rates, and customer experiences. Our reviews are built on extensive research and a keen understanding of the matchmaking industry.
Start narrowing down your options with this insider's guide to the 5 best matchmakers in Santa Monica!
The Los Angeles area attracts a fair share of celebrity matchmakers.
You may recognize Alessandra Conti from MTV's matchmaking reality series Are You The One? Conti's sister Cristina Conti co founded the company. Based in Beverly Hills, this elite matchmaking service also helps singles dating in Santa Monica.
Clientele
Matchmakers In The City works with both men and women as paying clients. Generally, successful professionals looking for long-term relationships.
Cost
$5,300 - $25,000+
Contract Required
Yes
What To Expect
The matchmaking process depends on what type of membership you purchase.
To be passively matched with paying members, you can apply to have your personal profile added to the Conti sisters' internal database. That costs $100, and you'll only be contacted in the event you happen to meet someone else's match criteria.
For introductions to matches who meet your specific criteria, you'll need a Priority Membership. Those run from $5,300 to over $25,000, with the final cost depending on the details laid out in your contract.
As a paying client, you'll discuss your ideal partner criteria with the matchmaking team. They will find profiles from the database meeting that description.
Your personal matchmaker arranges the date details, and also provides post-date feedback and critiques. If needed, you can purchase additional dating coaching sessions ($200/hour or $100/30 minutes).
Founded In
2012
Further Reading
Matchmaker In The City Reviews
April Beyer has been matchmaking in Los Angeles for over two decades. She first worked for a national dating service and later launched her own company. LEVEL Connections, a private dating network for subscribing male clients, is based in Santa Monica.
Clientele
Beyer and her matchmaking team work with men as paying clients. They also offer relationship and dating coaching to both men and women. The men who use her matchmaking service are generally professionals in their late 30s to mid 50s. The women in her match database are 25-60.
Cost
$499 - $1,499/monthly
What To Expect
Women pay a one-time screening fee of $35 to submit a profile for inclusion in the LEVEL database.
Men pay by the month to be actively matched with women from that database. Men generally receive at least one match each week with a woman who already reviewed his profile and expressed interest.
The more assistance you want with your profile, the higher the cost. At the lowest package level, your profile is "auto-generated."
At the $799 monthly price point, it gets written for you. The most expensive package level includes "personal representation" from a matchmaker, as well as a pro photoshoot.
Whenever a suggested match interests you, the LEVEL matchmaking team helps you exchange contact information. Then you plan the first date.
Founded In
2017
Further Reading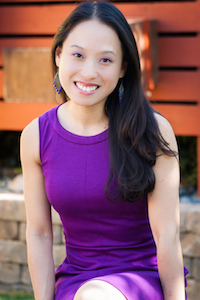 Katie Chen's elite matchmaking service focuses on singles dating in the greater Los Angeles area, including Santa Monica.
Catch Matchmaking can help you with a national or international search via an affiliated network. But the majority of the singles in their match database live in OC, LA, Inland Empire and San Diego County.
Clientele
Men pay for matchmaking services, women receive matches for free.
Cost
$5,000 - $25,000
Contract Required
Yes
What To Expect
For men, Catch Matchmaking tailors packages according to your search parameters, match criteria, dating goals, etc. To get started, submit a short profile via the website. If Chen feels like Catch Matchmaking can help you, she'll reach out.
After signing a contract and paying for the service, you'll meet women pulled from their database of around 4,000 profiles. When both people express interest in an introduction, Chen's team arranges it. You can give Chen your feedback afterward.
Women don't pay for matchmaking services. Instead, you simply apply to have your profile considered as a potential match for male clients.
Catch Matchmaking also offers dating coaching.
Founded In
2007
Further Reading
One of LA's most well-known celebrity matchmakers, Patti Stanger introduced the concept of high-end matchmaking to the masses. You've probably seen - or at least heard of - her popular reality TV series The Millionaire Matchmaker. Millionaire's Club calls Marina Del Ray home, but she has a national presence.
Clientele
Stanger generally works with millionaires as paying clients, both male and female.
Cost
$45,000 - $100,000+
Contract Required
Yes
What To Expect
If you don't happen to be a millionaire, you can see if you've got what it takes to be in Stanger's exclusive database. Submitting your profile for consideration is free, and if you pass you'll be included in her digital rolodex of around 30,000 potential matches.
To come on board as a paying client with a dedicated search done on your behalf, the minimum investment starts at $45,000. And depending on the level of "VIP" treatment you'd like, that number can top out at $100,000.
Stanger also offers an array of "add-ons" that runs between $20,000 and $35,000, like working with Stanger directly. Membership packages generally include 12 months of matchmaking services, and up to 2 months of "hold" time, all paid up front before your service starts.
Celebrity status aside, Stanger is a traditional matchmaker. Paying clients review potential matches from her digital rolodex, and the date commences when both parties express interest.
Stanger also offers both dating coaching and image consulting services.
Founded In
2000
Additional Reading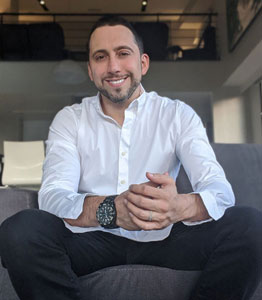 If you're looking for matchmakers in Santa Monica because you can never seem to meet the right kind of people, VIDA Select may just be the perfect solution.
Elite matchmaking combined with a nearly unlimited pool of incredible, relationship-worthy singles… without the risk of committing to a long-term, pricy contract!
Clientele
Scott Valdez works with both men and women as paying clients, typically highly successful, professional singles in their late 20s to early 60s.
Cost
VIDA Select offers 3 levels of matchmaking services.
Basic packages begin at $995/month, with Premium options starting at just $1,595/month. Elite packages begin at $2395/month.
Package prices are highly correlated with the number of hours that should be devoted to your search every month, and which matchmaking team you work with. The geographic scope of the search and complexity of your "ideal partner" traits are also taken into account.
Contract Required
No
What To Expect
Potential clients start with a quick screening process, which you can begin here. If you're right for the service, you'll be invited to schedule a complimentary introductory call to go over the elite matchmaking services in detail.
Once you've decided which of the pay-as-you-go packages fits you best, you'll have an in-depth discussion with your personal matchmaker. She'll get to know you and everything about your perfect partner and relationship goals.
With a nearly unlimited number of Santa Monica singles to choose from, your matchmaker selects only highly compatible, intriguing matches. She'll send a full profile to you for review, with no limit to the number of people you can meet via the service.
And because it's a monthly service, when you meet someone with true "perfect partner" potential, you can pause at any time to pursue the relationship. Or take a break to travel, focus on business, or for any other reason - you're in total control of the process.
If you're interested in dating coaching, image consulting, or personal styling, VIDA Select has you covered there too.
Everything you need to finally meet the match of your dreams is just a phone call away.
Click here to get started!
Founded In
2009
All product and company names are trademarks™ or registered® trademarks of their respective holders. Use of them does not imply any affiliation with or endorsement by them.
Why Choose VIDA Select?

Since 2009, thousands of clients have discovered true love thanks to VIDA Select's fresh, modern approach to matchmaking – which has finally thrown blind dates and long-term contracts out the window. This isn't your grandmother's matchmaking!
Instead of working with a single matchmaker using a small rolodex of potential partners, VIDA Select's matchmaking team taps into the world's largest database of available singles. We'll quickly identify the matches who check all of your boxes so you can finally experience true chemistry. Are you ready to become our next success story? Schedule your complimentary consultation now by clicking the button below!
Get Started Now