I hope you enjoy reading the blog post.
If you want to chat now about your matchmaking search, click here.
The 4 Best Matchmakers In St. Louis [Including 2023 Cost!]
If you just can't seem to meet the type of relationship-worthy people you'd actually want to date, it's no surprise you're looking for matchmakers in St. Louis. Now the question is… which one should you hire?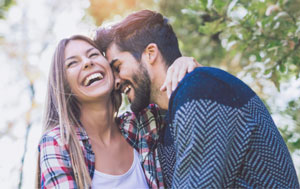 These 4 elite Missouri matchmaking services are worth considering!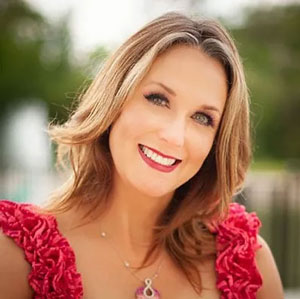 Suzanna Mathews' matchmaking team is headquartered in Wichita, Kansas. But she works with singles in St. Louis as well, making her an option if you're looking for a Missouri matchmaker.
Clientele
Mathews generally takes on only a small handful of clients at any given point in time, usually between 3 & 5. Clients are typically men and women in their 30s looking for something serious, or mature singles looking to date again after the end of a long-term relationship.
Cost/Contract
Matchmaking costs will be disclosed during your initial consultation, but typically start in the neighborhood of several thousand dollars. Clients sign a contract for matchmaking services.
What To Expect From This St. Louis Matchmaker
Potential clients start with a consultation to determine if coaching or matchmaking is the better route, or if you'd benefit from a combination of the two.
If you sign a contract for matchmaking services, the singles you meet will be selected from her internal database. Mathews is also affiliated with the Matchmakers Alliance, so she'll use those connections to find compatible singles for you to meet as well.
Founded In
2011
Named because they work with singles throughout the midwest, Courtney Quinlan's professional matchmaking service is based in Omaha.
Previously known as "Omaha Love," Midwest Matchmaking specializes in working with singles living both in big cities like St. Louis and in the rural and farming communities surrounding them.
Clientele
Quinlan works with both men and women as paying clients, generally singles over 25 looking for marriage.
Cost/Contract
Varies per client, but typically around $1,800 - $3,600+. Contracts generally include either 6 or 12 months of service.
What To Expect From This St. Louis Matchmaker
Potential clients have two options: work directly with a matchmaker as a Private member, or submit your profile as a potential match for paying clients.
The second option is free, but you'll only meet someone if you happen to mesh with their requirements.
To have a matchmaking search the database on your behalf, you'll need to become a Private member. That also starts via an online application, and the next step is a free, on-hour consultation with Quinlan or someone on her team.
Paying clients have several choices, all of which will be described during that initial call. Membership options range from having Quinlan as your personal matchmaker or paying for access to the database of profiles and searching for compatible potential matches yourself.
If you'd rather your own profile not be viewable to those paying for access, there's an option for that too.
Midwest Matchmaking doesn't specify a set number of matches you'll get at any membership level - you'll receive a profile to review when someone compatible is found.
If both sides of the pairing express interest, the first date (usually meeting for drinks/coffee or having a video call) is arranged for you. And afterward, both parties will have the opportunity to discuss how the introduction went.
Founded In
2009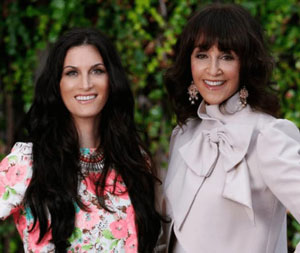 If you're in the market for a millionaire matchmaker, Janis Spindel and her daughter Carly should make your short list. They call the East Coast home - NYC to be exact. But they have a presence in a handful of cities around the country, making them a good option if you're looking for matchmakers in St. Louis.
Clientele
With a price tag that runs all the way up to $1,000,000, Serious Matchmaking is for successful, professional men - typically high-level executives, moguls, etc.
Cost/Contract
$25,000 - $1,000,000. Contracts generally last at least a year, and include one match per month. There is a signing fee for new clients that starts at $65,000, as well as a "finder's fee" of the same rate if you get into a relationship with a match that lasts 12 months, you get engaged, or you move in together.
What To Expect From This St. Louis Matchmaker
Since the Spindels typically only provide active matchmaking services for men, women apply to join their exclusive match database as a passive member.
Women don't pay for matchmaking service, but may never actually meet a paying client. And not just any woman can have her profile included - there's a screening process to get through first.
It consists of filling out the online application form, attaching photos, and then passing an interview. The interview isn't free; the $250-$1,250 non-refundable fee depends on whether or not you meet with one of the Spindels one-on-one or in a group setting.
The Spindels are just as particular with the men they take on as paying clients. Their matchmaking process starts with an initial consultation to determine if you're right for the service.
Once a contract is signed, men can expect to meet at least 12 women from Spindel's database over the course of 12 months.
Founded In
1993
Further Reading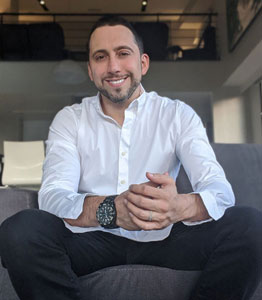 Ready to finally start meeting people who check all your "must have" boxes - and are excited to meet you too? With one of VIDA Select's matchmakers on your team, dating in St. Louis just got a lot less frustrating.
Clientele
Both men and women can become paying clients, and VIDA Select typically works with successful, professional singles in their late 20s to late 60s.
Cost/Contract
Because clients pay on a monthly basis, no long-term contracts are required. VIDA Select offers an array of services, with Elite matchmaking packages starting at just $2395/month. Premium matchmaking packages start at $1595/month, and Basic matchmaking packages begin at $995/month.
The cost of each package depends in part on how complex your "ideal partner" criteria is, as the package price is highly aligned with how many hours should be devoted to your monthly search.
What To Expect From This St. Louis Matchmaker
VIDA Select combines the best aspects of traditional matchmaking with modern tech and data analysis, which means you'll be meeting highly compatible people hand selected from St. Louis's largest dating pool.
But unlike other matchmakers in St. Louis, with VIDA Select there's no need to sign a lengthy, binding contract - or pay for all those months of service up front.
VIDA Select offers the convenience of paying one month at a time. That means if you meet The One right away, or you decide it's not quite the right fit for you, simply don't continue the next month! It's that easy.
The first step is a quick screening process which only takes a few minutes.
If you qualify, you'll be invited to schedule a complimentary call to learn more about how VIDA Select can potentially change your life. On average, clients report meeting someone with true soul mate potential in just 11 dates!
That's because your personal matchmaker gets to know you and your ideal partner criteria, so you'll be presented with comprehensive profiles of St. Louis singles you can't wait to meet.
There's no limit to the number of people you can meet, so if you're not feeling the attraction, you can pass on the match!
The end of disappointing blind dates is in sight - and it starts with a single click.
Founded In
2009
All product and company names are trademarks™ or registered® trademarks of their respective holders. Use of them does not imply any affiliation with or endorsement by them.
Why Choose VIDA Select?

Since 2009, thousands of clients have discovered true love thanks to VIDA Select's fresh, modern approach to matchmaking – which has finally thrown blind dates and long-term contracts out the window. This isn't your grandmother's matchmaking!
Instead of working with a single matchmaker using a small rolodex of potential partners, VIDA Select's matchmaking team taps into the world's largest database of available singles. We'll quickly identify the matches who check all of your boxes so you can finally experience true chemistry. Are you ready to become our next success story? Schedule your complimentary consultation now by clicking the button below!
Get Started Now