I hope you enjoy reading the blog post.
If you want to chat now about your matchmaking search, click here.
Mature Singles Only Review - Is It Legit Or A Scam?
Meeting new people when you're 40+ can be tough. Your bar days are over, office romances are best avoided, online dating feels like an exhausting part-time job, and you'd like to expand your network beyond just friends, the gym and Sunday services. So you're considering Mature Singles Only.
A matchmaker can introduce you to singles you'd never meet on your own, but finding a good matchmaker can be just as hard as finding your soulmate.
Reading reviews is a great way to narrow down your options. This Mature Singles Only review has what you need to know to decide if this matchmaking service is legit or a scam.
What Exactly Is Mature Singles Only?
MatureSinglesOnly.com is a website that connects people with a nationwide network of matchmakers. The first step is filling out their "90-Second Profile" form.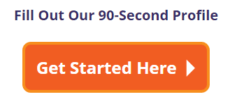 You'll be asked for your gender and preference (i.e. I'm a man seeking a woman), zip code, birth date, marital status, type of relationship sought, name and occupation, income range, and contact information.
If there's a matchmaker in your area, you'll fill out a "Dating Preferences Survey" with some basic background questions, like these: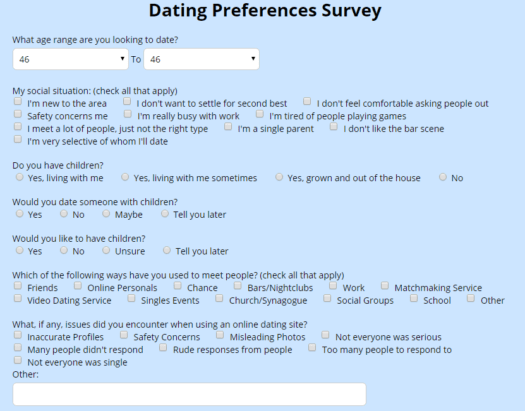 The information is then sold to a local matchmaking service. The cost and quality of the service will depend entirely on who gets your information.
If there isn't a matchmaker near you, you'll be referred to a dating site like Match.com and given the chance to create an account on the spot: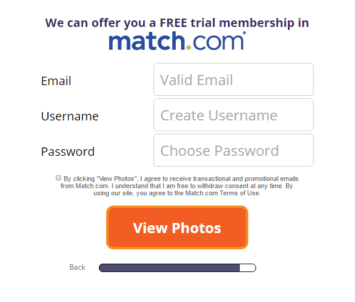 What Happens With Your Personal Information?
Before signing up for a matchmaker referral, be aware that Mature Singles Only will likely be selling your contact information. Not just to one or more matchmaking services but also to telemarketers and advertisers.
Their business practices are clearly outlined in the Privacy Policy. But when's the last time you actually read one of those? Here is the relevant paragraph:
The Verdict
Mature Singles Only is legit in that they really will either connect you with a local matchmaking service or refer you to a dating site. But they're making money by selling your information. And they'll keep on selling it. So you may experience a surge in telemarketing calls, banner ads, targeted Facebook promotions, emails, etc.
Some people are okay with that, and appreciate easier access to products and services they might also be interested in.
But if keeping your personal information private is important to you, you'll probably want to look into other options.
Skip The Middleman And Go Straight To The Dates
With VIDA Select, you've got instant access to an expert matchmaker.
Because you're working directly with us, there's no delay while you wait for your referral to be processed. And you'll never have to worry about your personal information being sold because VIDA's matchmaking services are highly confidential.
We have access to the world's largest database of mature quality singles. And we're confident we can help find your ideal partner. Getting started is simple - no pressure, no contracts, no need to come into one of our locations for a meeting.
If you're looking for high-quality singles who are serious about finding a long-term relationship, take the first step with a low key, complimentary call with one of our expert matchmakers by clicking here.
All product and company names are trademarks™ or registered® trademarks of their respective holders. Use of them does not imply any affiliation with or endorsement by them.
Why Choose VIDA Select?

Since 2009, thousands of clients have discovered true love thanks to VIDA Select's fresh, modern approach to matchmaking – which has finally thrown blind dates and long-term contracts out the window. This isn't your grandmother's matchmaking!
Instead of working with a single matchmaker using a small rolodex of potential partners, VIDA Select's matchmaking team taps into the world's largest database of available singles. We'll quickly identify the matches who check all of your boxes so you can finally experience true chemistry. Are you ready to become our next success story? Schedule your complimentary consultation now by clicking the button below!
Get Started Now