I hope you enjoy reading the blog post.
If you want my team to just do your online dating for you, click here.
Top 3 Memphis Matchmakers [Which Dating Service Is Best?]
Thinking about hiring a dating service? With so many options on the table, figuring out which Memphis matchmaker is best for you can be tricky.
These 3 matchmaking services deserve a place on your short list.
And at the end, you'll also get 7 questions to consider asking any matchmaker before making your final hiring decision. It's the expert advice you're looking for!
Founder Leslie Cohen Fargotstein firmly believes chivalry isn't dead! She shares a written code of ethics with all her clients that is "essential and empowering for both partners when first meeting and dating."
Clientele
This Memphis matchmaker works primarily with Memphis singles who are looking to find The One.
Cost
$600 for 6 dates
Contract Required
Yes
What To Expect
Fargotstein is a traditional matchmaker who prioritizes meeting face-to-face over "an objective networking website." In fact, she doesn't appear to have a matchmaking website - just her Facebook page.
In her profile, she stresses that what sets her apart from other matchmakers is the personalization she brings to her service. Prospective clients start with a $50 consultation where she learns exactly what you're seeking in terms of a partner.
You'll meet 6 people from her database, and she recommends you go on several dates with each match so that you can get more comfortable with each other.
Contract Required
Yes
Founded In
2013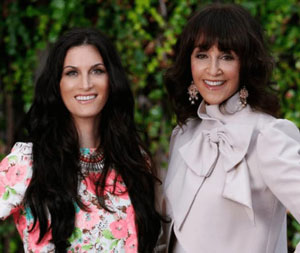 The matchmaking duo behind Serious Matchmaking aren't locals. They are on New York City's roster of elite matchmakers, but also offer services in both Memphis and Nashville (along with a handful of other cities around the US).
Clientele
The Spindels typically take on successful, affluent men as clients. Women who pass all their screening processes generally join the database as potential matches.
Cost
$25,000 - $1,000,000+, depending on which matchmaker you work with.
Matchmaking by Carly Spindel starts at $25,000 and ranges over $350,000. Matchmaking by Janis starts at $50,000 and goes up to $1,000,000.
For women, joining the database hinges on passing an interview. The interview fee runs between $250 and $1,250, with the cost depending largely on what format it's conducted in. A group interview has a lower cost than a one-on-one interview.
Contract Required
Yes - the contract for a paying client lasts 1 year. Contracts include both a signing fee and a finder's fee.
The signing fee starts at $65,000 and is paid right away. The finder's fee is the same amount, but only due if you get into a successful relationship with one of your matches. That includes dating for 12 months, moving in together, or getting engaged.
What To Expect
Serious Matchmaking is a traditional service in that you'll largely meet matches from within the Spindel's database. But if needed, scouting will be done on your behalf.
All clients receive at least one match per contract month, as that is what NY state law requires. So expect to receive a minimum of 12 introductions.
During the initial consultation with your matchmaker, you'll present what you consider to be your ideal match criteria, and also talk about your dating history, obstacles, etc.
After each introduction, expect to provide feedback as well as receive it.
Founded In
1993
Further Reading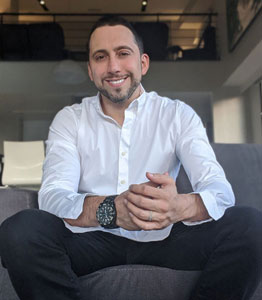 Thanks to a world-class team of dating experts, VIDA Select is one of the easiest ways to finally meet your perfect match. VIDA's matchmakers blend the traditional approach with modern tech to access the biggest pool of Memphis singles there is!
Clientele
Typically successful, ambitious singles in their mid-20s to mid 60s who are serious about meeting highly compatible people.
Cost
VIDA Select offers 3 levels of matchmaking service: Basic, Premium and Elite. Package prices within those levels are highly correlated with the number of hours that should be devoted to your ideal partner search every month. Considerations like the specificity of your matching criteria, the number of locations you'd like to date in and which matchmaking team you work with are all taken into account.
Basic matchmaking packages start at $995 per month, Premium matchmaking packages start at $1595 per month and Elite options begin at $2395 per month.
Because all matchmaking packages are paid on a month-to-month basis, you won't have to commit to a long-term contract. On average, clients meet someone special in just 3 months!
Contract Required
No
What To Expect
The first step to working with VIDA is a quick online screening process to see if you qualify. Then you'll have a complimentary consultation to see if you think VIDA's approach is right for you.
Next is the good part - you'll review a full profile of hand-selected, highly compatible Memphis singles. You approve every match, so you can look forward to finally meeting people who check all your boxes!
VIDA also offers a full range of dating coaching, image consulting and personal styling services, so you can boost your confidence and look your best on all your dates.
Founded In
2009
How To Get The Most Out Of Your Matchmaking Consultation
Once you've decided to hire a matchmaker, it's important to do a little prep work before interviewing your top candidates. You want the right person leading your search for love!
Reviews are a great place to start, mostly because a company's responses can give you valuable intel on how they approach both the matchmaking process and customer service.
And if a matchmaking company you're researching never responds to Better Business Bureau, Yelp or Google reviews and complaints, that also gives you insight into how responsive to your questions or issues they may be.
Use what you find on the local review platforms to inform the questions you ask during the initial interview. It shouldn't be just a one way street, so don't feel shy about clarifying things you're uncertain about.
Matchmakers often take a different approach to providing the service, even though the end goal is the same. Some will just give you a verbal description of your match but not show you a photo, often explaining they want you to "keep an open mind" until you've met in person.
And for the services who lock you into a long-term commitment, there's a lot of variation across contracts as well.
Some promise to find you X number of matches in Y amount of time. Others simply promise to try and find compatible matches over an unspecified time frame.
And still other contracts indicate you'll be introduced to singles who meet "some" or "most" of your criteria using language like this:
That example of contract language was taken from a BBB complaint lodged against a national matchmaking company.
These "endeavor to find" style contracts are common, and it can be a frustrating surprise if you didn't realize you were signing one.
It's always wise to have a clear understanding of what you're signing up for, before you actually sign up for it.
To that end, asking specific questions like these should help you narrow down your options:
Before you start interviewing matchmaking services, decide what answers you want to hear. There isn't a "correct" answer - it all boils down to what you want and are comfortable with.
Want to learn more about VIDA's matchmaking process? Click here!
All product and company names are trademarks™ or registered® trademarks of their respective holders. Use of them does not imply any affiliation with or endorsement by them.
Why Choose VIDA Select?

Since 2009, thousands of clients have discovered true love thanks to VIDA Select's fresh, modern approach to matchmaking – which has finally thrown blind dates and long-term contracts out the window. This isn't your grandmother's matchmaking!
Instead of working with a single matchmaker using a small rolodex of potential partners, VIDA Select's matchmaking team taps into the world's largest database of available singles. We'll quickly identify the matches who check all of your boxes so you can finally experience true chemistry. Are you ready to become our next success story? Schedule your complimentary consultation now by clicking the button below!
Get Started Now