I hope you enjoy reading the blog post.
If you want to chat now about your matchmaking search, click here.
Insider's Guide: 8 Best Miami Matchmakers & Dating Services
When finding the time to meet new people seems almost impossible, hiring a Miami matchmaker is a great solution. You'll be going on dates with high-quality South Florida singles - all pre-screened to ensure they match all the qualities you're looking for!
But the matchmaking industry is no different than any other personal service - quality varies. From the small independents to the big industry players, our team of experts has reviewed over 200 matchmaking services. Our insight comes from in-depth research, real client reviews, and a keen understanding of the matchmaking landscape.
So if you want the best odds of finding your soulmate, start with these 8 best Miami matchmakers and dating services!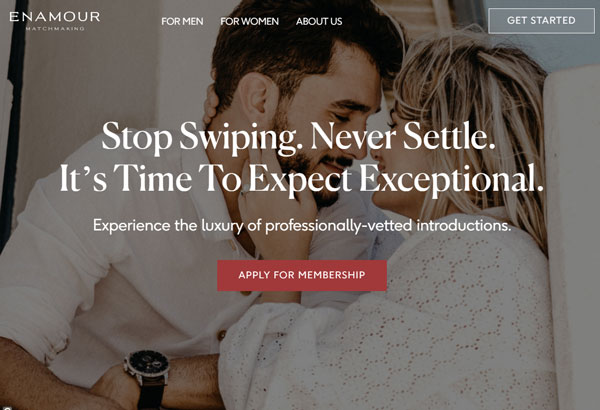 Enamour's matchmaking team has been helping Florida singles meet exceptional matches since 2009. With an international reach, Enamour can find your ideal partner in Miami or any other major city you want to include in your search.
Clientele
Enamour works with selective and accomplished singles all over the world, typically in their late 20s and up.
Cost
Matchmaking packages begin around $20,000.
What To Expect
The process begins when you're paired with your dedicated personal matchmaker. She'll connect with you for an information gathering session to learn more about you, your lifestyle, ambitions, hobbies, relationship history, etc. You'll also tell her all about your ideal partner and preferences.
The search begins within Enamour's exclusive database. But the team also searches far beyond it, leveraging recruiting tools and a network of scouts to identify compatible singles from a variety of online and offline sources.
After each introduction with matches you've approved, you'll have the opportunity to provide feedback when your matchmaker checks in. She'll also pass along any insights she receives after checking in with each match.
Enamour also offers an array of complementary services, including personal styling, professional photography, and dating & relationship coaching.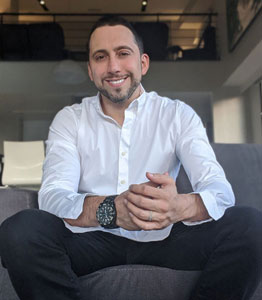 If you're looking for the matchmaking service with access to the single largest pool of eligible Miami singles in existence, look no further.
Clientele
Successful professionals, typically in their 30s to 60s.
Cost
VIDA offers 3 different levels of matchmaking service. The cost of each package highly correlates with the number of hours which should be utilized in the search for highly compatible matches each month.
The complexity of your "perfect partner" list as well as the number of locations you'd like to be matched in will help determine which package is right for you. All packages are paid month-to-month, with no long-term contract required.
Basic packages start at $1195/month, Premium packages begin at $1795/month and Elite options start at only $2595/month.
What To Expect
Your dedicated matchmaker will get to know you, your relationship goals, and the type of person you'd consider an "ideal partner." You'll be presented with profiles and photos of highly compatible Miami singles, you say yes or no, and we'll handle the rest!
If you're tired of being single in Miami, take heart - the average VIDA Select client feels those sparks start to fly within the first few months of matchmaking service.
Your service can be stopped or paused to explore a promising relationship, and re-started as needed!
No long-term contract = total flexibility. It all starts with a free, no-pressure, 20-minute call with an elite matchmaker.
Elegant Introductions (by Barbara Black Goldfarb & Dr. Nancy Gold Zimmer)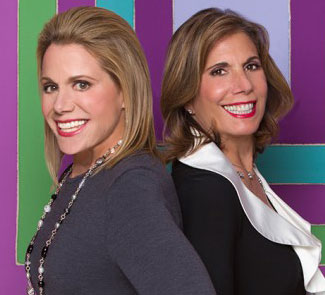 Barbara Black Goldfarb and Dr. Nancy Gold Zimmer have both lived in South Florida for 30+ years - but they're not just Miami matchmakers. Elegant Introductions helps singles all over North and South America find love. Zimmer is a licensed psychologist, and Goldfarb is a noted philanthropist and community leader.
Clientele
These Florida matchmakers aim to bring together singles in every stage of life, working with successful, sophisticated clients in their early 20s to early 80s.
Cost
Elegant Introductions cost varies per client, as it largely depends on contract length, how many introductions you'd like, and the number of cities you want included in your search. Basic matchmaking services start at $15,000.
What To Expect
Zimmer and Goldfarb are boutique matchmakers, meaning their roster is limited to a select few active clients at a time. To be considered, potential clients submit an application and profile via their website, then schedule an in-person consultation.
Once you're face to face with the founders, you'll discuss everything from your history of dating and relationships to your compatibility criteria for matching. All the details of the matchmaking service, including the time frame and how many matches you're guaranteed to meet, are detailed in your contract.
Contracts typically last between 6 and 12 months, and also include any needed dating coaching or styling.
Further Reading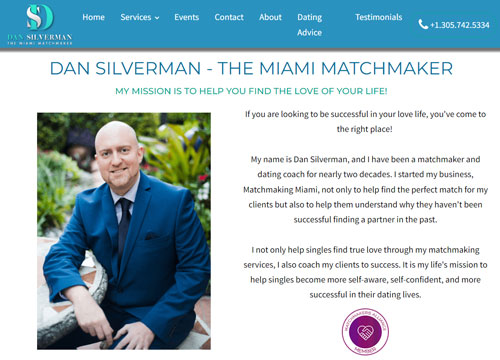 Dan Silverman originally named his business "Miami Dating Coach" when he launched it in 2006. But back then he was only providing date coaching services to men. He has since expanded into the matchmaking industry, and changed his company name accordingly.
Clientele
Silverman takes on both male and female clients for date coaching and traditional matchmaking.
Cost
Women can join Silverman's database of Miami singles for free, but aren't guaranteed any matches.
Basic matchmaking services for both men and women start at $15,000, which includes unlimited matches.
Date coaching goes for $200 an hour (or $100 for 30 min) via phone, or you can opt for "in-field" date coaching packages. The 1-month package includes 4 2-hour sessions, and costs $2,000. The 3-month package includes 8 2-hour sessions, and costs $3,000.
What To Expect
Silverman considers himself a boutique matchmaker, only working with limited numbers of clients at a time.
During the initial consultation, he'll spend time getting to know you and your dating history, and even check out your residence if you want his opinion on what your dates may think when they see it. Paying clients are matched with other Miami singles from the Miami Matchmakers database.
Silverman will also, as he puts it on his website, "approach women anywhere and anytime" if he thinks they may be the type of person you're looking for.
Further Reading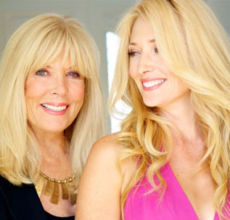 One of the most well-known families in the matchmaking industry, this mother/daughter team calls San Francisco home but also has a presence in Miami.
Clientele
One of the more elite matchmaking services out there, Kelleher International doesn't take just anyone on as a client. In fact, they may accept only 20 or so out every 1,000 inquiries. Their ideal client is prominent, successful, and smart.
Cost
Matchmaking services start around $30,000 if you just want to meet singles in Miami. They also offer national searches for an additional $20,000, and a global search clocks in at $150,000 to $300,000+. Matchmaking memberships can last from 1 to 3 years, and also include up to a year's worth of hold time.
What To Expect
The Kelleher International database has ~50,000 singles in it, so your matchmaker will start her search there. If necessary, she'll also recruit matches from the Miami area.
Whenever a suitable match is found, both halves of the pair will get a phone call with a brief description of the other person.
When there's mutual interest, contact info is exchanged and a date can be scheduled. Afterwards, you'll touch base with your matchmaker about how you think it went, and your thoughts on the quality of the match.
April Davis's elite matchmaking company isn't local to Miami, but they do have an affiliated office there. They also have offices in Fort Lauderdale, Boca Raton, Fort Myers, Naples, Tampa, and West Palm Beach should you be interested in meeting Florida singles in other cities as well.
Clientele
LUMA does targeted searches for both men and women, typically professional types in their late 20s+.
Cost
Like many matchmaking services, inclusion in the database is free but comes with no guarantees of any matches - ever.
Having a matchmaker hand select Miami singles for you to meet starts around $5,000 for a basic search, and upwards of $50,000 for ultra-personalized matchmaking packages.
What To Expect
LUMA takes a slightly different approach to finding your soulmate. Instead of searching for matches one by one, your matchmaking will find up to 40 compatible Miami singles in the database, and then take a closer look at each one.
When they make the grade, your matchmaker will meet with them personally for an interview. You'll have a date with a minimum of 3 matches who pass the in-depth screening process. If you're feeling some chemistry, the two of you can swap phone numbers.
Further Reading
LUMA Luxury Matchmaking review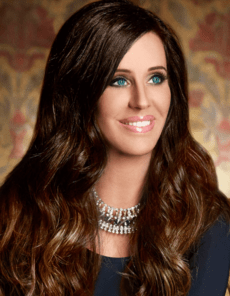 No list of Miami dating services would be complete without a millionaire matchmaker! Patti Stanger may be headquartered on the west coast, but her reach extends to Miami.
Clientele
She counts celebrities, CEOs, and pro athletes among her clients.
Cost
A year's membership ranges from $45,000 to $150,000+, and includes unlimited matches.
If you want Patti Stanger herself to head up your search, that runs an additional $35,000. All memberships include 2 months of "freeze" time.
If you don't want to sign a contract for matchmaking services, you can opt for a $35,000 "Mixer Experience." (Food/alcohol/venue rental not included). It's a one-time event where you'll meet up to 25 hand selected Miami singles at a social gathering.
You can also add a Mixer onto a matchmaking package, starting at $20,000 for the "Basic" mixer. You'll meet 10 Miami singles during a 3-hour dinner. For $30,000 you can meet up to 20 singles.
What To Expect
Thanks to the Bravo Network, Stanger might be a little more high profile than other matchmakers.
But she operates in much the same way. You'll be presented with profiles and photos of compatible Miami singles, and can say yes/no to each one. If you're interested, a date will be arranged and you can provide feedback to your matchmaker afterward.
Further Reading
Steve Fox is known for his singles events in both NYC and South Florida, so if you're in the mood to mingle, his social club is a great place to start. He also offers traditional matchmaking services if mixers aren't your thing.
Clientele
90% of the singles who attend Social Club events are in the 50s+, and the majority are Jewish.
Cost
Steve Fox Social Club mixers are typically around $15 if you purchase your ticket via the website, or $20 at the event itself. Matchmaking services cost $2,500 for 5 matches or $7,500 for one year's worth of unlimited matches.
There's also an additional $5,000 "bonus" you'll need to pay if you enter into an "exclusive" relationship with one of your matches, or the relationship exceeds 6 months. If you go on a date with the same match more than 11 times, you'll owe an additional $3,000.
What To Expect
Social Club events can attract anywhere from 300 to 500 singles, and are held roughly once a month at a venue like The Blue Martini or The Wick Theatre. If you sign up for the more traditional matchmaking service, you'll be matched with some of the approximately 25,000 eligible singles in his database.
Further Reading
All product and company names are trademarks™ or registered® trademarks of their respective holders. Use of them does not imply any affiliation with or endorsement by them.
Why Choose VIDA Select?

Since 2009, thousands of clients have discovered true love thanks to VIDA Select's fresh, modern approach to matchmaking – which has finally thrown blind dates and long-term contracts out the window. This isn't your grandmother's matchmaking!
Instead of working with a single matchmaker using a small rolodex of potential partners, VIDA Select's matchmaking team taps into the world's largest database of available singles. We'll quickly identify the matches who check all of your boxes so you can finally experience true chemistry. Are you ready to become our next success story? Schedule your complimentary consultation now by clicking the button below!
Get Started Now