I hope you enjoy reading the blog post.
If you want to chat now about your matchmaking search, click here.
Best Michigan Matchmaker? [Top 4 Services In 2023!]
Hiring a Michigan matchmaker is one of the most efficient ways to meet singles you'd consider dating. After all, the compatibility screening gets done for you!
But first, you need to decide which service is the right fit for you and your budget. These 4 Michigan matchmaking service reviews will help you narrow down your short list.
Our team of matchmaking experts created this comprehensive guide to help Michigan singles connect with the best matchmaker. With our own experience in the industry dating back to 2009, we're well acquainted with the major players to the smaller boutiques.
We've written more than 200 reviews of matchmakers, leveraging our keen knowledge of the industry and our understanding of what clients value most.
Compare price, contract length, where your matches come from… all the important details that will help you make the right decision.
Starting with…
Detroit native Lisa Chaben has been informally matchmaking for over 40 years, starting when she was just 16 and matching up her friends. As she explained to Hour Detroit,
I've always fixed people up organically. I didn't charge them; it was just my passion to connect people who were serious about finding real love, lasting love. Honestly, nothing makes me happier.
When COVID-19 hit In 2020, she said her "phone blew up" with people wanting a way to meet someone. She decided to "make it official" and became a professional Michigan matchmaker, launching Match With Lisa in March of 2020.
Clientele
The service is based in Metro Detroit, but Chaben works with singles throughout Michigan. Her clients range from 21 to 80+.
Cost & Contract
$500 for up to 3 dates, paid up front with your application.
What To Expect
Potential clients start by filling out an online application and paying the service fee. Chaben will then reach out to schedule an interview that lasts between 1 and 2 hours.
During this call, she'll go over the information you provide in the questionnaire and get any clarifications and details needed to match you with up to 3 other members of her internal database.
This Michigan matchmaker also provides dating coaching as needed, and will help with date planning.
Year Founded
2020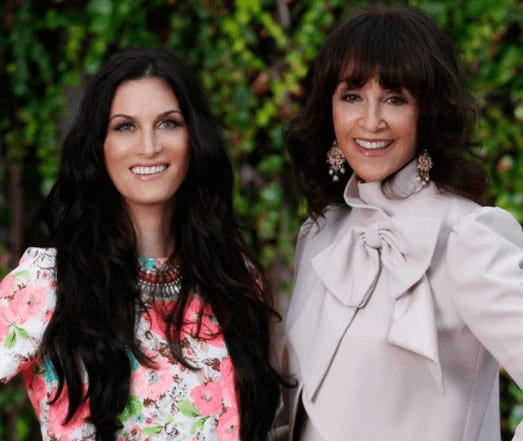 Unlike Lisa Chaben's Michigan matchmaking service, Serious Matchmaking isn't local. Janis Spindel runs her dating agency from New York, but she has a presence in several areas around the US, including Michigan.
She's been a professional matchmaker for over 25 years, and her daughter Carly joined the business in 2009.
Clientele
Considered a high-end matchmaker, Spindel's clients are both affluent and discerning. She only works with men as paying clients, and her reach is international.
As she explains in an interview,
Arm candy, trophy wives, gold diggers — that's not the business we're in. Our goal is to find our clients their perfect match with a combination of beauty, brains, body, balance, and the "it" factor that only experts like ourselves can spot. If that means traveling the world, we'll do just that — and we have.
Cost & Contract
For men, contracts typically last for 12 months and include an up-front signing fee that starts at $65,000. The amount varies by client.
Once your fee has been determined, that rate will also equal Spindel's "finder's fee" that's due in the event a match is successful in the long-term. That means moving in together, dating for 12 months, or getting engaged.
Serious Matchmaking services range from $25,000 up to $1,000,000. Factors affecting the cost include which matchmaker you work with, the scope of your search, travel fees accrued during the scouting process, etc.
Women join Spindel's "Love Club". That's her internal database of singles available for matching with paying clients.
In addition to a $25 application fee, there is also a screening fee that ranges from $250 to $1250. The cost depends on whether you do a one-on-one or group interview.
For women, there are no guaranteed matches as Serious Matchmaking only contacts you if you happen to match a paying client's criteria.
What To Expect
Paying clients start with a consultation with the Serious Matchmaking team. You'll describe both yourself and what type of matches you'd like to meet, and they'll go over the membership options, fees, travel requirements, etc. with you.
Once the contract is executed, you'll be introduced to compatible women from Spindel's database. She and her team will also scout for suitable matches using her professional network, and depending on your service level, by physically scouting in any location you'd like to meet women in. While the exact number may vary, you can generally expect to receive at least 12 matches.
Year Founded
1993
Further Reading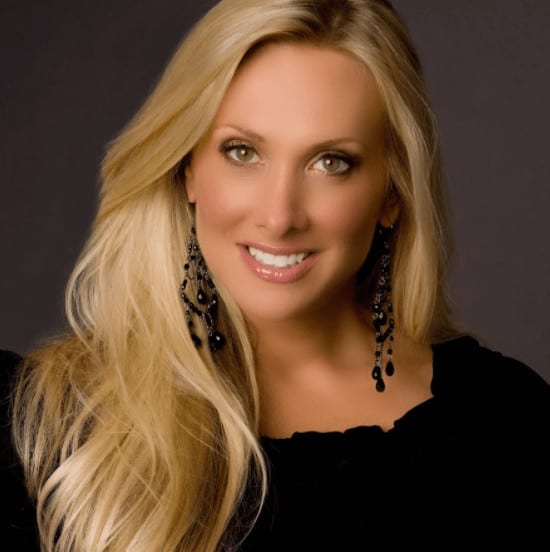 Barbie Adler calls Chicago home, but her matchmaking service Selective Search has a presence in Detroit. Much like Lisa Chaben, Adler began playing Cupid at a young age, matchmaking up friends and acquaintances at school.
After a career in PR, she took her executive recruiting skills in a different direction, becoming a "headhunter for love" over 20 years ago.
Clientele
Adler provides Detroit matchmaking services for both men and women, typically successful professionals, entrepreneurs, executives, etc.
Cost & Contract
Matchmaking services cost anywhere from $25,000 to over $250,000. The cost of your contract depends on whether or not you work directly with Adler, how long your membership is, and other factors.
Both men and women can join the Selective Search database for free, but there's a bit of a catch. Database inclusion is simply that - you may be considered as a match for a paying client looking to meet someone in Detroit. There is no guarantee you'll ever hear from Adler's team.
What To Expect
As with any Michigan matchmaker, the first step for potential clients is an initial consultation. You'll speak to a member of Adler's team, and share a little bit about yourself and your perfect match criteria.
If you decide to move forward with Selective Search, you'll be sent a questionnaire with multiple pages of questions to answer about your lifestyle, past relationships, etc. All this information forms the basis of your "benchmarks" document.
That document is used to select your potential matches from Adler's national database of around 250,000 singles. If there aren't enough compatible Detroit singles in it, Adler's team can do some active scouting if that's included in your membership.
Potential matches are presented to you in a portfolio for review. You can decide whether or not you want to contact them. If you arrange a date with any of them, you can share your feedback after the meeting with the Selective Search team.
Selective Search also offers what they call "consultative coaching" if you feel you'd benefit from dating and relationship advice.
Year Founded
2000
Further Reading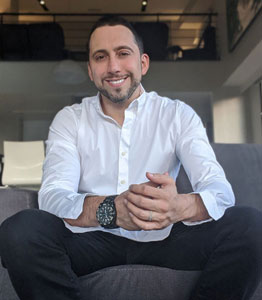 Scott Valdez and his matchmaking team have direct access to Michigan's largest pool of eligible singles. Whether you're looking for love in Detroit, Ann Arbor, Lansing, Grand Rapids or anywhere else across the state, VIDA Select can help!
Clientele
VIDA Select provides professional matchmaking services for both men and women. Clients are typically successful, career-minded singles in their late 20s to early 60s.
Cost & Contract
Clients choose from 3 levels of matchmaking service: Basic, Premium and Elite. There are a variety of packages offered at each level, all paid by the month. No long-term contracts!
The cost of each monthly package highly aligns with the number of hours that should be dedicated to your search. Basic packages start at $1095 per month, Premium packages begin at $1695 per month, and Elite options start at just $2595 per month.
Because there is no long-term contract, you can stop service at any time to focus on a promising match. On average, VIDA Select clients meet someone special in just 3 months!
What To Expect
Potential clients start with a quick online screening process, which is followed by a complimentary consultation.
You'll have the opportunity to introduce yourself, share your ideal partner criteria, and also ask any questions you may have. You'll also learn how the service works, and decide which monthly package is best for you.
Throughout the process, you'll be working with a dedicated personal matchmaker. She'll be your point of contact, and also coordinate your search with the matchmaking team. She'll get to know all about you and your detailed match preferences during a 90-minute interview.
And then, the search is on! You'll review a full profile of all the matches your matchmaker hand selects. You can pass or approve each one, and look forward to dates with highly compatible, relationship-worthy Michigan singles.
VIDA Select also offers a range of dating coaching, personal styling and image consulting services.
Find out how easy it is to finally find your perfect match here!
Year Founded
2009
All product and company names are trademarks™ or registered® trademarks of their respective holders. Use of them does not imply any affiliation with or endorsement by them.
Why Choose VIDA Select?

Since 2009, thousands of clients have discovered true love thanks to VIDA Select's fresh, modern approach to matchmaking – which has finally thrown blind dates and long-term contracts out the window. This isn't your grandmother's matchmaking!
Instead of working with a single matchmaker using a small rolodex of potential partners, VIDA Select's matchmaking team taps into the world's largest database of available singles. We'll quickly identify the matches who check all of your boxes so you can finally experience true chemistry. Are you ready to become our next success story? Schedule your complimentary consultation now by clicking the button below!
Get Started Now