I hope you enjoy reading the blog post.
If you want to chat now about your matchmaking search, click here.
UK's 7 Most Elite Millionaire Dating Agencies [2023 Top List!]
When your standards are impeccably high, you need a matchmaking service that can rise to the occasion. Start here, with this list of 7 of the best millionaire dating agencies in the UK!
Maclynn (by Rachel Vida MacLynn)
Originally founded in 2011, Maclynn is an elite matchmaking service for singles across Europe, Asia and the United States. The main office is based in London.
Rachel Vida MacLynn helps successful, "high net worth" UK singles find equally high-quality matches. She puts her own spin on traditional matchmaking in that dating strategy and coaching is a built-in part of the process.
When clients first purchase a membership, the first step is an interview where you'll describe yourself and your lifestyle as well as the type of partner you see yourself with long-term. Next comes the coaching where you'll discuss dating tactics with your matchmaker, and then your search begins.
Candidates are pulled from Maclynn's database of 17,000+ singles. Depending on the details of your contract, the matchmaking team may also actively scout either locally or internationally for additional potential matches.
Maclynn International Cost
Maclynn's matchmaking services start at £18,000 for a year-long package. However in some circumstances memberships can be tailored to fit a specific client's requirements.
Enamour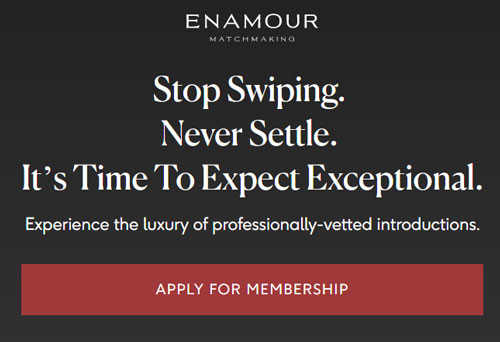 Enamour's matchmaking team has helped exceptional singles in the UK and beyond meet carefully curated matches for well over a decade.
Using a blend of relationship psychology, intuition, and personality profiling, Enamour's matchmakers identify highly compatible matches from within their invite-only database. But they don't stop the search there…
The team also employs cutting-edge recruiting technology, AI, and data science to pinpoint quality candidates from a variety of sources, both locally and internationally depending on the parameters of your search. All candidates are carefully screened and fully vetted before being presented to you for approval.
After arranging each date, your matchmaker will check in to gather feedback and fine-tune your search as needed.
Enamour also offers complementary services such as personal styling, dating and relationship coaching, and image consulting.
Emamour Cost
Enamour's matchmaking packages start at $20,000 USD. Memberships typically last at least 6 months, although they can be tailored to fit a client's requirements.
VIDA Select (by Scott Valdez)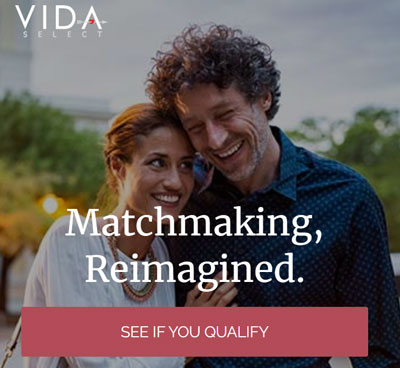 Founded in 2009 by Scott Valdez, VIDA Select puts a modern spin on traditional matchmaking for elite singles, offering the same incredible results as other millionaire dating agencies but for a fraction of the cost.
Rather than long-term contracts that span 6 to 12 months or more, VIDA offers monthly packages. That built-in flexibility allows you to pause and restart your service as needed.
VIDA's matchmakers dive into the UK's largest source of eligible singles, hand-selecting compatible matches for you to meet. And with an international presence, your search can extend beyond the UK if you travel or live abroad for part of the year.
Your dedicated matchmaker will give you the opportunity to approve every match, based on a profile and photos. On average, clients meet their ideal partner within just 3 months of beginning service.
VIDA Select also offers personal styling, professional photography, and dating coaching.
VIDA Select Cost
Premium matchmaking packages start at only $1695 USD per month, and Elite services begin at only $2595 USD per month.
Package cost highly correlates with the number of hours it should take to find highly compatible matches for you every month, taking into account your match criteria, search parameters, etc.
Gray & Farrar (by Virginia Sweetingham)
With a reputation as one of the most exclusive UK matchmaking agencies, Gray & Farrar has been helping elite singles find love all over the world since 1993.
Virginia Sweetingham founded Gray & Farrar, and was joined by her daughter, Claire, in 2005. Claire Sweetingham now helms the "Private Commissions" branch.
The database of eligible UK singles is small but elite. It's got around 2,000 people, some of whom you'll be matched with should you purchase a membership. If you opt for a "Private Commission" package, Claire Sweetingham herself will recruit outside the database for your perfect match.
This millionaire matchmaker is headquartered in London's Mayfair area, but Gray & Farrar also has offices all over the world, including Geneva, Hong Kong, Paris, Monaco, Los Angeles, Singapore, and New York.
Gray & Farrar Cost
This millionaire UK dating agency has 3 membership options, all of which include a year's worth of matchmaking services:
Club - starts at £15,000, and includes introductions to other clients within the database
Custom - starts at £30,000, and includes an international search for matches in the database and via recruiting.
Private Commission - starts at £100,000 and includes a customized search.
Berkeley International (by Mairead Molloy)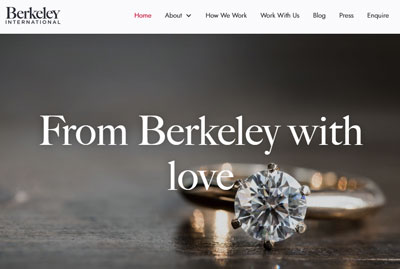 A former hotelier, Mairead Molloy launched this high-end UK dating service in 2001 after spotting what she thought was a gap in the market - a luxury matchmaking service that doesn't rely on algorithms to match clients.
Instead, Berkeley International matchmakers rely on a mix of good old fashioned instinct and the feedback on each match they receive from you.
Clients are matched with other clients, or singles in the Berkeley International database. You'll review each potential match, and if both of you are interested in meeting, you'll get the other person's phone number. After each date, your matchmaker will be in touch with feedback.
Berkeley International is headquartered in London, and has offices around the world, including Amsterdam, Brussels, Cannes, Copenhagen, Geneva, Ireland, Luxembourg, Malta, Melbourne, Milan, New York, and Paris.
Berkeley International Cost
Matchmaking services start at £15,000 and go up to £100,000+ (plus VAT).
Seventy Thirty (by Susie Ambrose)
Susie Ambrose has a background in psychology, and had the idea for her elite matchmaking service after realizing the wealthy singles in her psychotherapy practice simply didn't have time to meet the type of high-quality singles they'd consider a long-term relationship with.
She founded Seventy Thirty in 2001, and typically works with clients who are worth at least £1m and between 30 and 60 years old.
She named her millionaire dating agency after a research study that found successful people spend 70% of their time working, and 30% socializing.
Ambrose also has a team of psychologists on board, in addition to matchmakers. Her philosophy is that offering psychological insight in addition to a targeted search is the best way to ensure long-term compatibility in a relationship and truly change people's lives.
Paying clients are matched with some of the 9,000+ UK singles in the Seventy Thirty database. Most are in the UK and Europe, but they also work with people all over the world in places like Hong Kong, Los Angeles, and New York.
Seventy Thirty Cost
Matchmaking services run anywhere from £12,000 to over £60,000 plus VAT.
Drawing Down The Moon (by Gillian McCallum)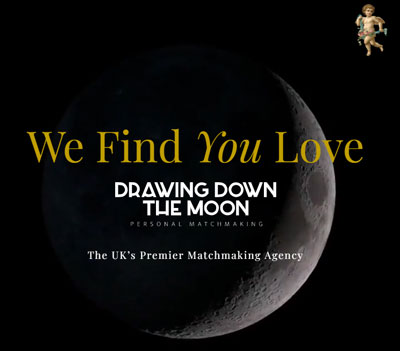 Drawing Down The Moon has been helping London singles find their soulmates for over 30 years, making it one of the UK's oldest and longest running matchmaking services.
It's currently helmed by CEO and head matchmaker Gillian McCallum. She has a background in international corporate recruitment, and also runs an online dating site called Love And Friends.
This elite dating agency works with London singles in their 20s to 80s, and has 800 to 1,000 matchmaking clients at any given time. Potential members meet with a DDM matchmaker at Marylebone office, and if they think they can help you a membership invitation is extended. According to McCallum, 75% of their clientele comes from referrals.
In addition to traditional matchmaker services, DDM also offers date coaching and image consulting.
Drawing Down The Moon Cost
Matchmaking packages start at £10000+ inc vat, and are typically customized for each client.
All product and company names are trademarks™ or registered® trademarks of their respective holders. Use of them does not imply any affiliation with or endorsement by them.
Why Choose VIDA Select?

Since 2009, thousands of clients have discovered true love thanks to VIDA Select's fresh, modern approach to matchmaking – which has finally thrown blind dates and long-term contracts out the window. This isn't your grandmother's matchmaking!
Instead of working with a single matchmaker using a small rolodex of potential partners, VIDA Select's matchmaking team taps into the world's largest database of available singles. We'll quickly identify the matches who check all of your boxes so you can finally experience true chemistry. Are you ready to become our next success story? Schedule your complimentary consultation now by clicking the button below!
Get Started Now