I hope you enjoy reading the blog post.
If you want to chat now about your matchmaking search, click here.
6 Best NYC Millionaire Matchmakers [2023 Top List!]
Looking for the very best NYC millionaire matchmakers?
You're at the point in your career where time literally equals money. So you probably don't have a lot of extra hours set aside to hit bars, clubs, and other places where New York singles go to mingle.
And when your standards are high, it's even harder to meet someone who intrigues you. But you've come to the right place.
Our team has reviewed over 200 matchmaking services, taking a deep dive into their processes, success rates, and client experiences. We've been in the industry since 2009, and our reviews are built on extensive research and a keen understanding of the matchmaking landscape.
Our Millionaire Matchmaker NYC short list features 6 exclusive matchmakers who can find you the high-quality partner you deserve.
NYC Millionaire Matchmaker: Enamour
For over a decade now, Enamour's elite matchmakers have assisted accomplished and selective individuals find their perfect matches. Relationship psychology plays a vital role in the vetting process, with each client's dedicated matchmaker selecting highly compatible singles from Enamour's invite-only database.
But the search for your ideal partner doesn't stop there. The Enamour team also uses a blend of AI and recruiting technology to expand the search as needed. After each date, you'll have the opportunity to provide and receive feedback.
Enamour Cost
Enamour's matchmaking packages start around $20,000, with most memberships beginning around 6 months. Packages are tailored to fit each client's specific search requirements.
NYC Millionaire Matchmaker: VIDA Select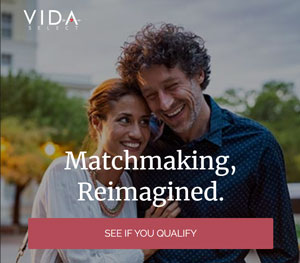 Founded by Scott Valdez, VIDA Select has been helping successful singles in NYC find their ideal partners for well over a decade. But VIDA's approach to millionaire dating is a little different than some of the matchmaking services you'll find on this list.
Traditional matchmakers typically have one matchmaker with multiple clients. No matter how qualified she is, one matchmaker can only accomplish so much in a day.
VIDA Select takes a team approach to matchmaking. That means it's not just one personal matchmaker working for you, it's an entire team working together to find your dream partner.
But that's not the only difference between VIDA Select and traditional luxury matchmaking services. VIDA Select matchmakers understand that you can't impose a time frame on finding love. In other words - no long-term contracts.
With VIDA, there's no need to commit to an entire year's worth of services. You pay only for the time you need, and you can pause your service at any time, for any reason.
VIDA Select Cost
Thanks to a modern approach to matchmaking, VIDA's millionaire matchmakers have access to the largest database of eligible singles in the world. And you're holding the reins every step of the way. You pre-screen every match, so you're only meeting people who intrigue you.
Clients can choose from an array of matchmaking packages, with Elite packages starting at only $2595/month. Package pricing highly aligns with the number of hours needed each month to find high-quality, compatible singles.
The first step is a low-key, confidential consultation to see if the VIDA Select approach is the right fit for you.
NYC Millionaire Matchmaker: Patti Stanger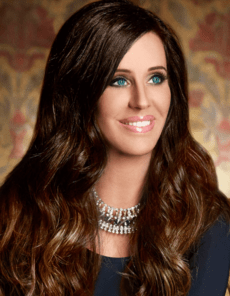 Known as "The Millionaire Matchmaker®," Patti Stanger is practically a household name thanks to her popular TV show.
She's a 3rd generation matchmaker who founded her service, the Millionaire's Club, in 2000. Although headquartered in Los Angeles, her agency has affiliated matchmakers in NYC.
Stanger and her team offer a variety of services in addition to matchmaking, including image consulting, relationship counseling, date coaching, and photography. Clients can choose from several packages, all of which include one year of unlimited dating in the US and Canada.
Millionaire Matchmaker Cost
Prices start at $45,000 a year for the Bronze Package, and $150,000+ for Platinum level services. You can work directly with millionaire matchmaker Patti Stanger for an additional $35k on top of the package price.
Looking to have the "Mixer Experience"? Stanger will host a breakfast, lunch, dinner, or cocktail party in your city. You'll meet 25 singles hand-selected from the millionaire matchmaker database. These events cost $35,000, plus additional expenses for things like food, alcohol, and the venue.
Clients can add mixer events to their membership package as well. The $20k "Basic Mixer" includes a 3-hour dinner for up to 10 singles, with additional costs for food and drinks. Your matchmaker will be there to guide you on your "mini-dates".
The $30k "Deluxe Mixer" is set at an upscale venue, with food and beverage costs included in the price. Up to 20 singles will be invited, and Stanger herself will attend to facilitate your mini-dates.
Want more insights into this elite matchmaking service? Check out our Millionaire's Club reviews!
NYC Millionaire Matchmaker: Kelleher International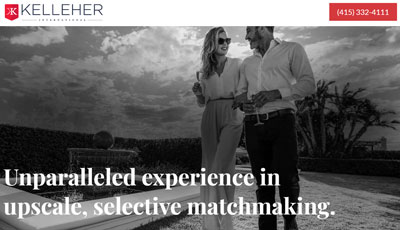 Kelleher International was founded in 1986 by mother/daughter duo Jill Kelleher and Amber Kelleher-Andrews.
The main office for this elite matchmaking agency is in San Francisco, with a large branch office in NYC.
Kelleher International Cost
There are 3 membership options, depending on what type of search you want. Contracts range from 1 to 3 years.
A local search starts at $30,000, with the option to add additional cities for $5,000 per location.
A national search begins at $45,000, and an international search - also called the "CEO Club" package, ranges from $150,000 to $300,000. The CEO Club includes personal consultations with Jill or Amber themselves.
The guaranteed number of matches varies per client, based on the client's location and match criteria.
All three memberships can be paused for a total of 12 months. That means if you want to take a break to see where a relationship goes, you can pause your service. You can do this as needed until all 12 months of "hold time" have been used.
Prospective clients fill out a simple online form so that a consultation phone call can be scheduled. That is followed by an in-person or Skype session to discuss the services and requirements in depth. Once a contract is signed, your search begins.
NYC Millionaire Matchmaker: Amy Laurent
Amy Laurent has been in the millionaire matchmaking business since 2005. She's based in NYC, and has an affiliated office in LA.
As with Patti Stanger and Amber Kelleher-Andrews, this professional matchmaker is no stranger to television appearances.
She's also an author, having published "8 Weeks To Everlasting" which helps people navigate the first 8 weeks of a relationship.
Amy Laurent Cost
Amy Laurent is a one-woman show, so she only works with 30 paying male clients at a time. A membership starts at $25,000 a year, which includes 12 months of "hold" time.
The number of matches included in a membership varies per client, depending on what each individual is looking for in an ideal partner. According to Laurent, she builds her database of eligible singles through word-of-mouth and recruiting at events.
Women also approach her after seeing her television appearances or reading articles she's written in magazines like Cosmo. Laurent claims to have personally met with every NYC woman in her database. Women in LA are screened in person by her California office staff.
Potential clients have an hour-long interview with Laurent where their relationship goals and ideal partner criteria are discussed. If she feels like she can help, she will show you a handful of matches she feels would be a good fit. If you agree, you come on board as a paying client.
NYC Millionaire Matchmaker: Janis & Carly Spindel
Janis Spindel has been in the millionaire matchmaking business for 20+ years. Working with her daughter Carly Spindel, Serious Matchmaking has become one of New York City's "go to" matchmakers for millionaire dating.
She offers several different membership options, starting with her "Flash Match" package. For $6,000, you will get 6 carefully selected matches that you'll meet all in one night at a high end venue. It's like speed dating elevated to millionaire standards.
Serious Matchmaking Cost
Spindel's elite dating agency also offers yearly membership packages. Working with Carly Spindel starts at $25,000 a year, and working with Janis starts at $50,000 a year. You can also select the million dollar "Global VIP Service", which is their most premiere membership package.
To get started, prospective clients fill out an online form, and then meet with Spindel one on one for a "simulated date" - i.e. an interview over lunch or dinner where she gets to know you.
She'll decide which package she feels is best for you, and start the search for your perfect match from there.
For more information on Janis Spindel and her process, check out these Serious Matchmaking reviews.
All product and company names are trademarks™ or registered® trademarks of their respective holders. Use of them does not imply any affiliation with or endorsement by them.
Why Choose VIDA Select?

Since 2009, thousands of clients have discovered true love thanks to VIDA Select's fresh, modern approach to matchmaking – which has finally thrown blind dates and long-term contracts out the window. This isn't your grandmother's matchmaking!
Instead of working with a single matchmaker using a small rolodex of potential partners, VIDA Select's matchmaking team taps into the world's largest database of available singles. We'll quickly identify the matches who check all of your boxes so you can finally experience true chemistry. Are you ready to become our next success story? Schedule your complimentary consultation now by clicking the button below!
Get Started Now