I hope you enjoy reading the blog post.
If you want to chat now about your matchmaking search, click here.
Monterey Bay Matchmakers Reviews: Should You Hire Them?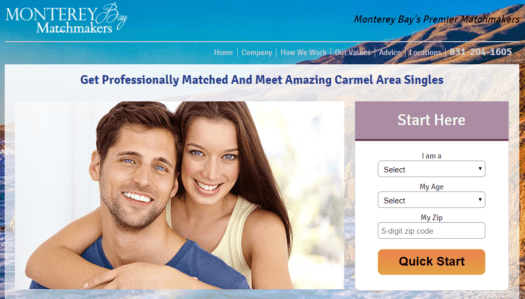 Hiring a matchmaking service is a commitment - of your time, trust, and emotions - not to mention your hard earned money. There's a lot on the line, so it makes sense to check out Monterey Bay Matchmakers reviews.
And this one has all the details you need to make an informed decision! Starting with...
The Company Behind Monterey Bay Matchmakers
They've got a local office - SE Corner San Carlos & 4th Ave. But the website is actually run by a company that also operates a host of similar matchmaking services all across the country.
The websites all follow the same general process though. Potential clients can either call the listed number directly to speak with one of the matchmakers, or they can submit contact info via the website form and then wait for a call.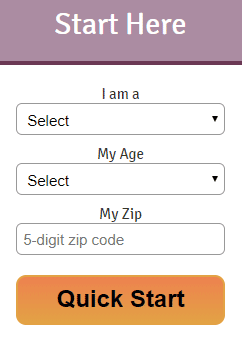 Did you notice that you're also agreeing to the privacy policy when you submit your info? This is one you may actually want to browse, because it explains what happens with your personal data.
Spoiler alert:
What that more than likely translates to is an uptick in those eerily specific online ads, as well as telemarketing calls.
The company that owns Monterey Bay Matchmakers is probably also in the online sales lead business, meaning they're making a bit of money by sharing your personal data with providers of direct marketing services:

But if you're not worried about any of that, clicking "Complete" brings up a "Compatibility Profile" where you have the opportunity to provide answers to some basic questions like these:
Don't worry, you don't have to put that much personal detail into an online form if you're wary of that. You and your matchmaker can discuss your answers when she calls you.
The next step in the process will be a sit down at their offices, and that's where you'll get down to brass tacks - i.e. the membership packages they offer and the price tag.
How Much Does Monterey Bay Matchmakers Cost?
There's one thing you won't find on the website - cost.
But according to an investigation conducted by NBC Bay Area Responds, Bay Area singles paid between $3,000 and $8,000 to matchmaking companies that were all under the same ownership.
The VP of Monterey Bay Matchmaker's parent company told investigators that reading the contract carefully could prevent complaints:
That's actually good advice - make sure you understand the fine print before you pick up the pen.
Because once you're committed, you only have 3 business days to cancel your membership. After that, it's very difficult, if not impossible, to get a refund from Monterey Bay Matchmakers.
Monterey Bay Matchmakers Reviews
Monterey Bay Matchmakers is not particularly popular among the 14 clients who reviewed their experience on Yelp. Overall, they've got a 1.5 star rating.
The lone 5-star recommended review was from a client who felt he had found his perfect match via this California dating agency:

But most of the reviews were 1 star.
This reviewer was frustrated with the low quality of her matches, and by the fact that her matchmakers weren't local as promised:
This client felt the sales pitch was all smoke and mirrors, as what she experienced after signing up fell far short of what was promised:

This client was also unhappy with the quality of her matches:

Google Reviews For Monterey Bay Matchmakers
Monterey Bay Matchmakers has a better rating on Google, receiving 3 1/2 stars overall.
This 1-star reviewer had a lot to say:

Of course, internet reviews can't predict what your experience will be like.
But when the less-than-stellar reviews all raise the same concerns, you might want to put some more thought into your decision. And maybe consider a few other options before deciding which matchmaking service to hire.
For instance, some matchmaking services, like VIDA Select, don't use contracts so there's no risk of being locked into a service that isn't working for you. VIDA lets you pay by the month, so you have the flexibility to stop and start your service as needed.
And your dedicated matchmaker has access to a huge pool of Carmel area singles - the largest you'll find anywhere. In fact, the average VIDA client only needs 2 or 3 months of service before finding that special someone.
You're in control of the matchmaking process from start to finish, so you can pre-approve your matches before you meet them. That means you never have to "settle" - you'll always be meeting eligible singles who fit your "perfect match" profile.
Want to learn more? Schedule a quick call with one of our top matchmakers today by clicking here!
All product and company names are trademarks™ or registered® trademarks of their respective holders. Use of them does not imply any affiliation with or endorsement by them.
Why Choose VIDA Select?

Since 2009, thousands of clients have discovered true love thanks to VIDA Select's fresh, modern approach to matchmaking – which has finally thrown blind dates and long-term contracts out the window. This isn't your grandmother's matchmaking!
Instead of working with a single matchmaker using a small rolodex of potential partners, VIDA Select's matchmaking team taps into the world's largest database of available singles. We'll quickly identify the matches who check all of your boxes so you can finally experience true chemistry. Are you ready to become our next success story? Schedule your complimentary consultation now by clicking the button below!
Get Started Now