I hope you enjoy reading the blog post.
If you want to chat now about your matchmaking search, click here.
Top List: 3 Best Nebraska Matchmakers [Reviews & Cost]
Frustrated with the Omaha dating scene? Start meeting higher quality singles the easy way with one of these top 3 Nebraska matchmakers!
Our matchmaking team has reviewed over 200 services, delving deep into their operations, success rates, and customer experiences. Our service reviews are built on extensive research and a keen understanding of the matchmaking industry that comes from having 14+ years of first-hand experience.
That's why you won't want to miss the expert advice at the end: 7 questions you should ask any professional matchmaker you're thinking about hiring, and 7 questions you should be prepared to answer!
When Courtney Quinlan first launched her matchmaking service it was called Omaha Love, reflective of where the headquarters are.
After her reach expanded and she started helping singles in places like Chicago, Kansas City, Des Moines, and Sioux Falls as well, she changed the name to Midwest Matchmaking.
Clientele
Quinlan takes on clients in their mid 20s and up who want to find a serious relationship.
Cost
It's free to be included in her database of Nebraska singles. Quinlan doesn't disclose how much it costs to hire her online, but you can generally expect to spend around $1,800 to $3,600 depending on the length of your contract.
Contract
Yes. Memberships are generally either 6 or 12 months long.
What To Expect
Having a profile eligible for matching is free, but doesn't include any proactive matching on your behalf. That means you'll be contacted only if you fit what someone else is looking for.
To be considered for the Midwest Matchmaking database you can fill out the contact form online.
Personal matchmaking services start with an in-person or virtual consultation. During that conversation you'll learn about the different package levels and all the contract details.
Options include a Platinum, Gold, or Silver membership.
If you opt for the least expensive Silver membership, your profile is viewable to other Midwest Matchmaking clients searching the database. You also logon via the website and search for your own matches.
When you purchase the Gold membership, your profile is not visible in the database and a matchmaker helps identify potential candidates.
At the Platinum level, Quinlan is your matchmaker. She looks for potential matches in the database as well as other sources.
There is no guaranteed number of introductions at any membership level. Whenever a match is identified, both halves of the match either accept it or pass.
When both people express interest, your first date is coordinated for you. It's usually meeting for coffee or a drink, or depending on the circumstances it will be a video date.
Depending on your level of service, you can also expect to get post-date feedback.
Members are also able to attend Midwest Matchmaking events.
Founded In
2009
Further Reading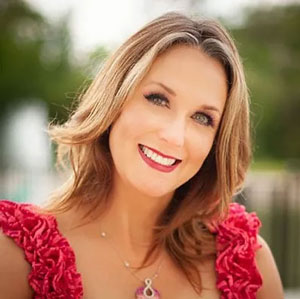 Matchmaker Suzanna Mathews has worn quite a few hats. She's written a book on navigating relationships between older women and younger men, and she's been a college lecturer and online training course developer.
She got into matchmaking and dating coaching over a decade ago when she found herself in a less than ideal relationship. As Mathews explained in an appearance on The Hive, she poured a lot of work and self-reflection into fixing her relationship, and then became interested in helping other singles as well.
Her matchmaking service is actually based out of Wichita, but she helps singles in Nebraska and throughout the Midwest thanks in part to her affiliation with the Matchmakers Alliance.
Clientele
Mathews says she specializes in helping "smart, successful, self-actualizing singles".
She takes on a limited roster of matchmaking and dating coaching clients at any given time. Her typical clients are in their 30s and seeking a serious relationship, or older singles who have just gotten out of a long marriage.
Cost
Dating coaching starts at $150 for a "strategy session," and she also offers 6, 12 and 24 week coaching programs. Matchmaking costs vary by client.
As she explained in an interview,
The cost depends on the needs of the client. [It] can run from several hundred dollars to several thousand.
Contract
Yes
What To Expect
The first step for potential clients is a consultation with Mathews to discuss your specific situation and relationship goals. She then helps you decide if you would benefit most from matchmaking services, dating coaching, or a combination of both.
Matchmaking clients are paired with compatible singles from Mathew's "little black book," or with people she's identified via her contacts with the Matchmakers Alliance.
Founded In
2011
Further Reading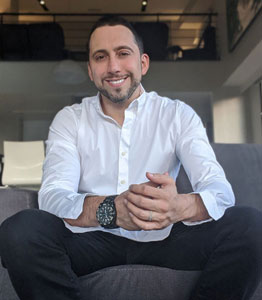 Like the other two professional matchmakers on this list, VIDA Select helps singles dating in Omaha, Lincoln, Bellevue and throughout Nebraska find their perfect match.
Clientele
VIDA Select provides matchmaking service for both men and women. Clients typically range in age from late 20s to early 60s, and are seeking serious relationships with highly compatible matches.
Cost
VIDA clients have an array of options when it comes to choosing a level of service. Package prices are highly aligned with how many hours of service should be devoted to your search each month, and which matchmaking team you work with.
Basic matchmaking options start at $1195 per month, Premium packages begin at $1795 each month and Elite packages start at $2595 per month.
There are no long-term contracts - with VIDA you pay as you go!
Contract Required
No
What To Expect
Potential clients first go through a quick screening process, as VIDA Select's matchmakers only take on qualified candidates.
From there, the first step is a complimentary phone consultation to learn more about VIDA's modern approach.
During the set-up process, your dedicated matchmaker learns all about you and what type of person you consider relationship material.
One of VIDA's advantages is access to a nearly limitless pool of Nebraska singles - so you won't have to worry about meeting people who don't fit all your matching criteria.
In fact, with VIDA you get to pre-approve every single match based on a full profile and photos. No disappointing introductions!
The typical VIDA client finds someone special in only 11 dates… so why wait? Find out if you qualify here!
Founded In
2009
Pro Tip: The Key To Hiring The Right Nebraska Matchmaker
No matter which matchmaking service you end up hiring, they all have one thing in common. The initial consultation.
Doing a little preparation beforehand is the key to finding the best matchmaker for you.
Before you hop on the phone or video chat, take a minute to check out online reviews. While a service's rating is good to know, it's even more beneficial to check out a company's response to reviews - particularly negative ones.
You'll often get valuable insight like how the company approaches customer service. The representative may quote language directly from the contract, if it's a service that locks you into a long-term.
Take any questions or concerns the reviews bring to mind, and ask them during your consultation.
Here are 7 questions you may want to consider asking:
There is one other aspect of preparing for your initial call you don't want to overlook. Also put some thought into why you're hiring a matchmaking service.
When your relationship goals, dating obstacles and realistic budget are fresh in your mind, it's easier to find a matchmaking service that aligns with your expectations.
Here are 7 questions that matchmakers commonly ask potential clients:
Ready to see what VIDA's expert matchmakers can do for you? Click here!
All product and company names are trademarks™ or registered® trademarks of their respective holders. Use of them does not imply any affiliation with or endorsement by them.
Why Choose VIDA Select?

Since 2009, thousands of clients have discovered true love thanks to VIDA Select's fresh, modern approach to matchmaking – which has finally thrown blind dates and long-term contracts out the window. This isn't your grandmother's matchmaking!
Instead of working with a single matchmaker using a small rolodex of potential partners, VIDA Select's matchmaking team taps into the world's largest database of available singles. We'll quickly identify the matches who check all of your boxes so you can finally experience true chemistry. Are you ready to become our next success story? Schedule your complimentary consultation now by clicking the button below!
Get Started Now