I hope you enjoy reading the blog post.
If you want to chat now about your matchmaking search, click here.
3 Best New Orleans Matchmakers [2023 Top List!]
If you're looking for the most efficient way to meet compatible, relationship-worthy people, doing a little research on New Orleans matchmakers is a smart move.
But you don't want to go out and hire just any matchmaker - you want the best New Orleans dating service on this important mission!
From boutiques to international services, we've reviewed over 200 matchmakers services. With over 14 years of firsthand industry experience, our insight comes from comprehensive research, real customer reviews, and a deep understanding of the matchmaking landscape.
Start narrowing down your options with these informative quick New Orleans matchmaking service reviews. From cost to contracts and everything in between, you'll find all the details you need to decide which one best fits your needs.
Starting with…
A New Orleanian native, Ann Parnes didn't start her professional career as a Louisiana matchmaker. She was an attorney for over 13 years, the last 7 of which she spent as a prosecutor for the Jefferson County DA's office.
In 2013 she launched a life coaching business, leaving the legal profession a year later. She credits many of the skills she learned in the courtroom with making her an effective relationship coach.
Since many of her coaching clients were single, it was a natural transition into full-fledged matchmaking. Parnes still offers relationship and dating coaching as part of her service.
Clientele
A boutique matchmaker, Parnes limits the number of clients she works with at once. She typically takes on professional, commitment-minded singles.
Cost
New Orleans singles can opt to be included in the Match Made in NOLA database for free. But if you go that route, you'll only be contacted if Parnes believes you're a good fit for a paying client.
For paying clients younger than 35, matchmaking services start around $3,600 for a six-month contract or $6,500 for a full year. For clients 35+ years old, a 6-month contract starts around $4,500 and a year runs around $7,500.
What To Expect
Parnes says she relies on her intuition to guide her search for compatible matches.
I find out what my clients' likes and dislikes are, their deal-breakers, and learn about their lifestyles and values so I can figure out exactly who will be an optimal match. I am not just a dating service.
When both potential halves of a match express interest in meeting each other, Parnes arranges the date.
Clients typically receive an introduction every 4 to 6 weeks, meeting compatible matches Parnes has plucked from her database. After each date, Parnes and her team follow up to get your feedback on the match. They also let you know how things went from your match's perspective.
Both paying clients and singles in her database can attend Match Made in NOLA mixer events.
Founded In
2017
Unlike Parnes, Barbie Adler isn't exclusively a New Orleans matchmaker. Her dating agency is based in Chicago, but her team of 20 matchmakers has a presence in Louisiana as well.
A former executive recruiter, Adler applies the skills she learned headhunting for Fortune 500 companies to the search for a client's perfect match.
Clientele
Marketed as an elite matchmaking service, Adler screens potential clients carefully and limits her active roster.
Cost
Being listed in Adler's database of New Orleans singles is free, however you must pass a two-hour screening process. It's considered a passive membership, so meeting someone hinges on whether or not you ever meet a paying client's matching criteria.
Having Adler's team find matches for you starts at $25,000 for a one-year contract. Services include up to 10 introductions in one city. To date in more than one area, you'll need an "Elite" membership which starts at $50,000 for one year.
Similar to Match Made in NOLA, Selective Search offers a less-expensive option for clients under 35. The "Young Executive" membership starts at $15,000 for the 6-month contract and includes up to 6 introductions.
What To Expect
The process starts with an in-depth interview to learn more about both you and the type of person you're seeking a relationship with. You'll participate in a client assessment process, the information from which will be used to determine your matching criteria.
Once your "Benchmarks for Success" have been established, you'll be presented with profiles of matches from Adler's database and decide from there which matches to meet.
After each introduction, both you and your match have the opportunity to discuss how it went and your matchmaker will share any potentially helpful feedback with you.
Founded In
2000
Further Reading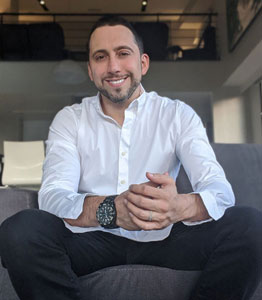 The dating scene in New Orleans can get frustrating fast when you're not meeting compatible people. VIDA Select handles the hard part for you - identifying relationship-worthy people, and lets you skip straight to meeting them!
Unlike some other New Orleans matchmakers, VIDA's team isn't limited to a single database of eligible singles. You won't have to roll the dice and hope your "perfect partner" also signed up! And because you approve every profile, you won't have to compromise on match quality.
Clientele
VIDA Select works with career-minded, successful, motivated men and women who are ready to meet someone special.
Cost
All clients pay for matchmaking services on a month-to-month basis, which means you don't need to worry about committing to a lengthy contract.
VIDA offers an array of packages within 3 levels of matchmaking service. The monthly price of a package is highly aligned with the number of hours that should be devoted to your search given your particular criteria.
Basic packages start at only $1095/month, Premium options begin at $1695 and Elite matchmaking packages begin at just $2595/month. Services can be paused and restarted at any time.
What To Expect
First, potential clients fill out a short form online. If the service is a good fit, you can schedule a complimentary phone call with a matchmaking advisor to answer any questions you may have, and learn about the spectrum of packages, coaching, and photography services.
Once you've decided which monthly service package is right for you, you'll chat with your matchmaker! Through an in-depth interview process, she'll learn all about you, your relationship and dating objectives, and your "perfect match" criteria.
Because you can approve or pass on any match at any time, you'll only be meeting singles who check all your compatibility boxes. That's one of the reasons many VIDA clients start a promising relationship after just a few months of service!
Ready to meet your perfect partner in New Orleans? Go here!
Founded In
2009
All product and company names are trademarks™ or registered® trademarks of their respective holders. Use of them does not imply any affiliation with or endorsement by them.
Why Choose VIDA Select?

Since 2009, thousands of clients have discovered true love thanks to VIDA Select's fresh, modern approach to matchmaking – which has finally thrown blind dates and long-term contracts out the window. This isn't your grandmother's matchmaking!
Instead of working with a single matchmaker using a small rolodex of potential partners, VIDA Select's matchmaking team taps into the world's largest database of available singles. We'll quickly identify the matches who check all of your boxes so you can finally experience true chemistry. Are you ready to become our next success story? Schedule your complimentary consultation now by clicking the button below!
Get Started Now