I hope you enjoy reading the blog post.
If you want to chat now about your matchmaking search, click here.
Norfolk Matchmakers Top 3 List [2023 Reviews & Cost!]
Norfolk matchmakers all have the same goal - finding your ideal partner. But which matchmaking services are actually up to the task?
Here are 3 great options for Norfolk singles to check out first! From cost to matchmaking process and more, you'll find all the details you need to start prioritizing your options.
After a stint as a stay at home mom, Pardel answered an ad to be a professional matchmaker. No stranger to matching up her friends and acquaintances, Pardel was immediately intrigued, thinking, "Wow, I just do this for free!"
When that dating service went out of business, she decided to start her own in Midlothian. She also has an office in Virginia Beach.
Clientele
Pardel helps singles in Norfolk, Richmond and elsewhere in the state. Her reach extends throughout the greater DMV as well.
She typically works with busy professionals who are "dating with intention" and looking for a long-term relationship.
Cost & Contract
There is no cost to include your profile in Pardel's singles database. However, if you take that route you may never meet any Norfolk singles. She'll only contact you in the event you match the criteria provided by a paying client.
Pardel doesn't list the cost of her matchmaking service online, nor the length of the contact you'll be signing. However, she does advise in a blog post that you should "be ready to spend anywhere from $5,000 to $10,000 a year for membership" when choosing a matchmaker.
What To Expect
As with most Norfolk matchmakers, the first step for prospective clients involves filling out an online contact form. You'll then schedule a consultation where you go over the information in the form with Pardel, and she'll explain the contract options and cost.
If you decide to purchase a membership, she will get to work finding compatible Norfolk singles for you to meet from within her free database. You'll review each potential match profile, and let her know if you're interested in meeting that person. Whenever interest is mutual, Pardel will exchange contact details and you can arrange for the in-person meeting.
In addition to her internal database, Pardel also scouts for matches on social media and at various events. As a member of the Matchmaker's Alliance, she can also reach out via her industry contacts to source compatible singles if you're open to dating in other cities as well.
When it comes to compatibility, Pardel told Style Weekly that she advises her clients to keep an open mind.
There isn't just one perfect person, there are many different people who would be a good fit for you. Women need to get past a man's height and men need to stop being hung up on age. People need to get over those mental barriers because they're limiting their ability to find love.
She also encourages clients to give matches a second chance if they were on the fence after the first date. If needed, Bloom Matchmaking also offers dating coaching.
Founded In
2020
Michelle Jacoby's matchmaking service is headquartered in DC, but she extends her services to singles throughout Virginia as well.
While she's been a professional matchmaker and dating coach for over 10 years, Jacoby says she's always "instinctively" known how to bring people together. She considers it her calling!
As she said in an interview,
It's about being an instrument to serve others. I do believe there's a higher power working through me, helping me pick the right matches for my clients. I often get so lucky, I can't take all the credit. I'm definitely getting help from upstairs!
Clientele
A boutique matchmaker, Jacoby takes a personalized approach and generally keeps her active client roster to around 20 at any particular time. Her clients tend to be mostly older men, but she works with both men and women from 20 to over 70.
Cost & Contract
DC Matchmaking contracts start at $15,000 for a year's worth of services. Prices increase depending on your match preferences, search requirements, and other factors. Clients can also suspend the search for up to 6 months if needed.
Having your profile included in Jacoby's database is free. You'll be eligible for matchmaking with her paying clients, but only on a passive basis. That means no one is screening matches for you, and you may never be contacted.
What To Expect
To learn more about working with this Norfolk matchmaker, the first step is an initial consultation. If you decide to move forward with DC Matchmaker, you'll then have a longer, more in-depth interview.
The information she gathers from that interview will be used to select your matches. You'll be matched with people from her internal database of around 6,500 singles. She also scouts via her industry network, as well as events.
When Jacoby finds a promising pairing and there is mutual interest, she facilitates an email introduction. As she explains, this method allows people to get to get to know each other "on their own terms":
We're going to stick with email introductions because they give my team more time to focus on finding great matches, and people really like them. Not everyone is comfortable with a restaurant for a first date.
If needed, Jacoby and her team also offer dating coaching.
Founded In
2009
Further Reading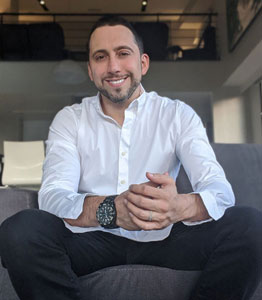 Want to work with a matchmaker who has access to the single largest pool of eligible Norfolk singles? Look no further than VIDA Select!
Thanks to a modern spin on matchmaking, you can look forward to meeting people who check all your compatibility boxes.
Clientele
Clients are typically successful, relationship minded singles in their 20s to 60s who are ready to meet someone special.
Cost & Contract
Unlike most matchmaking services, VIDA Select does not use long-term contracts. Why commit to (and pay up front for) a year's worth of service, when it may only take a month or two to meet your perfect match?
VIDA Select's services are paid month to month, with no long-term commitments. Clients choose from 3 levels of matchmaking service: Basic, Premium and Elite.
Basic packages begin at $995 per month. Premium packages start at just $1595 per month, and Elite options start at only $2395.
Package pricing highly reflects the number of hours that should be devoted to your search, given the complexity of your ideal partner criteria, scope of search and other factors.
What To Expect
The first step in VIDA Select's matchmaking process is a quick online screening. If you qualify for the service, you'll be invited to schedule a free initial consultation to learn more about the service.
During the call, you'll share your relationship goals and ideal partner criteria. That information will help you decide which monthly package fits best.
Next, you'll meet your dedicated matchmaker! During this 90-minute interview, she'll learn everything she needs to hand select highly compatible people for you to meet. You'll have the opportunity to accept or decline each match after reviewing a full profile, including photos.
VIDA Select also offers a range of additional services to help you both look and feel your best. Those include virtual personal styling, dating coaching, image consulting and more.
Why not find out if VIDA Select is the best Norfolk matchmaker for you right now? Go here and see if you qualify!
Founded In
2009
All product and company names are trademarks™ or registered® trademarks of their respective holders. Use of them does not imply any affiliation with or endorsement by them.
Why Choose VIDA Select?

Since 2009, thousands of clients have discovered true love thanks to VIDA Select's fresh, modern approach to matchmaking – which has finally thrown blind dates and long-term contracts out the window. This isn't your grandmother's matchmaking!
Instead of working with a single matchmaker using a small rolodex of potential partners, VIDA Select's matchmaking team taps into the world's largest database of available singles. We'll quickly identify the matches who check all of your boxes so you can finally experience true chemistry. Are you ready to become our next success story? Schedule your complimentary consultation now by clicking the button below!
Get Started Now