I hope you enjoy reading the blog post.
If you want to chat now about your matchmaking search, click here.
Best Ohio Matchmaker: 3 Executive Dating Services To Consider!
Wondering who is the best Ohio matchmaker? You want the best results for your money, especially considering your love life is involved.
That's why our team of matchmaking experts created this quick guide to help Ohio singles find the best matchmaker. With our experience in the industry dating back to 2009, we're well acquainted with all the players, large and small.
We've written over 200 reviews of matchmaking services, leveraging our in-depth knowledge of the industry and our firsthand understanding of what clients value most.
These 3 Ohio executive dating services should make your short list. Find out how much they cost, get a sneak peek at the matchmaking process, and more!
Starting with…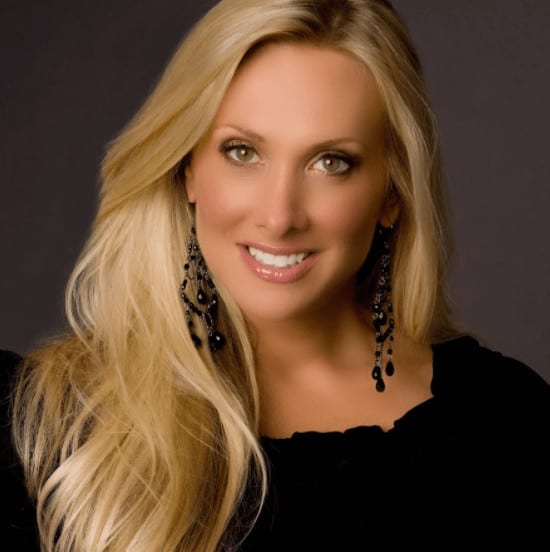 High-end matchmaker Barbie Adler calls Chicago home, but Selective Search offers matchmaking services in Cleveland as well. Her executive dating service is national, with a presence in select locations throughout the country.
Adler has also served in a consultant role for ABC's The Bachelor franchise.
Clientele
Selective Search specializes in executive matchmaking, which makes sense given Adler's background in recruiting. Her clients are typically busy, successful professionals looking for a serious relationship.
As she explained in an interview,
People that are entrepreneurs are head down, focused, making tons of sacrifices and commitments to be successful in the business world and so they outsource everything, whether it's personal shoppers or chefs – whatever they can – depending on how successful their business is. Time is money.
Cost & Contract
Selective Search costs start at $25,000 and can range over $250,000.
Factors taken into consideration include the length of your contract, which generally starts at 12 months. The scope of your search also comes into play, as does whether or not you want to work directly with Adler.
There is no cost to have your profile included in Adler's internal database of Ohio singles.
But while you may be considered as a match for a paying client, there's no guarantee that will ever happen. It's a passive membership, so there is a chance you'll never be contacted by her matchmaking team.
What To Expect
Potential clients start with an initial consultation. If you decide to sign the matchmaking contract, you'll receive a questionnaire with about 15 pages of questions to answer. It's a deep dive into your dating history, relationship goals, lifestyle, match criteria and more.
All of this information is compiled into a "benchmarks" document that will be used to screen your matches. Matches come from the Selective Search database of around 250,000 singles across the United States.
If your contract provides for it, Adler may also use her team of scouts to look beyond her rolodex. Once identified, you'll review a presentation on each match. When the interest in meeting is mutual, you'll receive contact information for that match.
Whenever you're able to arrange a meeting, you can give your matchmaking team feedback afterwards on how the date went.
Year Founded
2000
Columbus area native Nicci Sprouse-Grosso started her career on the East Coast, working for a millionaire matchmaker while living in New York City. After going through a divorce, she moved back to Ohio.
She then launched Dating League, which she rebranded as A-List Introductions in 2015. The new image also came with a higher price point.
As she explained in an interview, she went "back to her roots" and sought out high-end clients like local celebrities, c-level executives, doctors, CEOs, etc.
Clientele
This Ohio matchmaker works with successful single men in Columbus, Cincinnati and Cleveland. A boutique matchmaker, she typically limits her active client roster to around 20 men at a time.
Cost & Contract
Matchmaking contracts start at $10,000 for 1 year of service. Service is paid in full up front, and typically includes 2 matches a month. Clients can put their service on hold as needed.
Women can join her internal database to be matched with paying clients for free. However, Sprouse-Grosso will not do any active searches for female clients. So this route does not guarantee any matches.
What To Expect
Potential clients start with what A-List Introductions calls the "Partner Vision" interview. Like most initial consultations with a matchmaking service, you'll share a little about yourself, your background, lifestyle, dating goals and match criteria.
If you decide to move forward with a contract, you'll be matched with compatible women from Sprouse-Grosso's database of around 2,000 Ohio singles.
Part of her matchmaking process involves taking an "emotional assessment." As she explained in an interview with The Business Journals,
To be honest, [matchmaking is] a lot of what I call "woo woo." It's just my intuitive nature.
Emotional intelligence and self-awareness is an important part of connecting with her clients. As she puts it, "I'm really good at reading energy and interpreting behaviors."
Year Founded
2011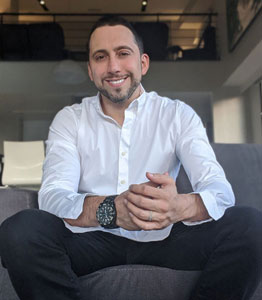 Like Selective Search, Scott Valdez's matchmaking service is national. But thanks to its modern approach, VIDA Select matchmakers have direct access to the single largest pool of eligible Ohio singles there is!
Clientele
VIDA Select works with professional singles, typically in their 20s to mid 60s, living anywhere in Ohio.
Cost & Contract
Clients can choose from an array of monthly matchmaking packages. Service is offered at 3 levels: Basic, Premium and Elite.
Basic matchmaking packages start at $1095 per month. Premium packages begin at $1695 per month, and Elite service packages start at just $2595 per month. 
The cost of any particular package is highly aligned with the number of hours that will be devoted to the search for highly compatible matches. On average, VIDA clients meet someone special within just 3 months.
Because matchmaking service is paid by the month, there are no long-term contracts. Service can be paused at any time.
What To Expect
Answering a few questions in a quick online screening is the first step. This ensures a good fit on both sides. You'll then be invited to book a free consultation call with a member of VIDA's matchmaking team.
This is your opportunity to learn all about VIDA's matchmaking service, and also share some information about what type of matches you want to meet. Once you decide which monthly package is right for you, the search for highly compatible matches begins!
One of the biggest advantages to working with VIDA Select is match quality. Because the pool of available matches is so large, you won't have to compromise on any of your "must have" requirements.
You also won't have to cross your fingers and hope your perfect partner signed up for the same matchmaking service you did!
VIDA Select clients review full profiles of each potential match, including photos. That means you'll only meet people you consider relationship worthy.
And to help ensure you make the best possible first impression on all your dates, VIDA Select offers personal styling, dating coaching and more.
Ready to meet your ideal partner? See if you qualify right now!
Founded In
2009
All product and company names are trademarks™ or registered® trademarks of their respective holders. Use of them does not imply any affiliation with or endorsement by them.
Why Choose VIDA Select?

Since 2009, thousands of clients have discovered true love thanks to VIDA Select's fresh, modern approach to matchmaking – which has finally thrown blind dates and long-term contracts out the window. This isn't your grandmother's matchmaking!
Instead of working with a single matchmaker using a small rolodex of potential partners, VIDA Select's matchmaking team taps into the world's largest database of available singles. We'll quickly identify the matches who check all of your boxes so you can finally experience true chemistry. Are you ready to become our next success story? Schedule your complimentary consultation now by clicking the button below!
Get Started Now