I hope you enjoy reading the blog post.
If you want my team to just do your OkCupid for you, click here.
OkCupid Intro Feature Explained [+ 5 Great Intros To Send!]
Curious about the OkCupid Intro feature? Or maybe you're just looking for the best intros to send on this popular dating app? Either way, VIDA's dating experts have you covered. 
We've been using OkCupid for over 14 years, and you're about to benefit from that goldmine of firsthand experience.
From understanding how they work to discovering 5 Intro messages you can send right now, along with actionable tips and common mistakes to avoid, this quick guide to OkCupid Intros has everything you need to break the ice and initiate meaningful conversations with potential matches.
OKCupid Intros Explained: Table Of Contents
Jump around using the links, or start from the top!
What Is An OKCupid Intro?
An OKCupid Intro is the first message you send to someone on OKCupid to start a conversation.
You can send an intro to someone you like before you've matched with them, so this is a powerful way to capture your potential match's interest and spark enough curiosity for them to engage in conversation with you.
How OkCupid Intros Work
Sending an Intro on OkCupid is simple - just "like" the profile and you'll be prompted to introduce yourself. If you've already "liked" the profile, just tap the conversation icon.
It's the same concept as Tinder's "Message Before Matching" feature that comes with a Platinum membership. But OkCupid lets you do it for free.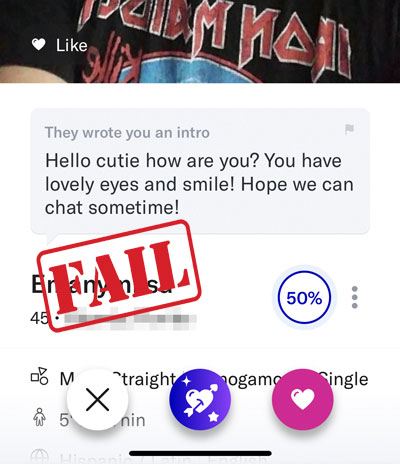 When you send an Intro on OkCupid, your message will be displayed along with your profile when that person first sees you on the dating site. That means it needs to be good if you your potential match to tap that heart!
OkCupid's algorithm automatically promotes your profile to that person when you send an Intro, which is one of the feature's biggest advantages. Your profile will appear in their Discover feed, along with a notification that you've sent an Intro.
If your potential match "likes" your profile, she'll be given the opportunity to respond to it: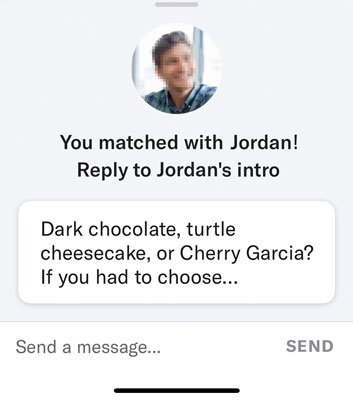 You can only send one Intro message to someone before they've matched with you.
Once you've sent an Intro to a potential match, you won't see that profile or your sent message until they "like" you back and a match forms.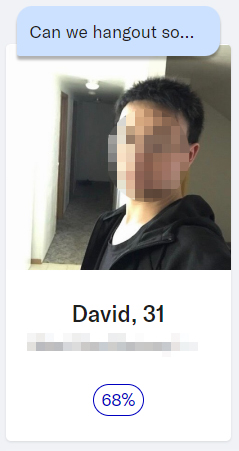 Your potential match will also see your Intro displayed in their Intro tab, and that's also where you can view any Intros sent to you.
To see your Intros on OkCupid, tap "Likes" in the top menu bar, then select "Intros" from the Likes menu bar.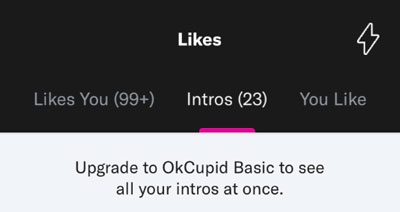 Once two people have "liked" each other, the message will move into the conversations section with all your other ongoing message exchanges.
If you received a notification about an Intro but it disappeared when you checked your OkCupid account, that means the person may have blocked you (or vice versa), they deleted their profile, their profile may be temporarily hidden due to a moderation hold, or they may have been banned.
OKCupid Comments vs Intros
There are two main ways to initiate contact with someone on OKCupid, through comments and intros. Both can be used to start conversations and connect with potential matches, but there is a slight difference.
A comment allows you to attach your message to a specific piece of content in that person's profile, just like you can on Hinge.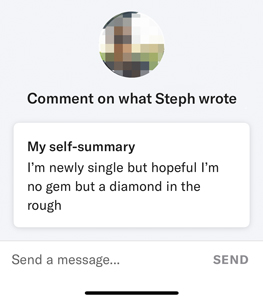 An Intro is a first message that's not attached to any specific profile component.
Can You Send An OKCupid Intro For Free?
Yes! As a free member you can send OKCupid intros to any other member, but there's a catch. Only OkCupid Basic and Premium members can see all their Intros at once. Free users will have to check them out one by one.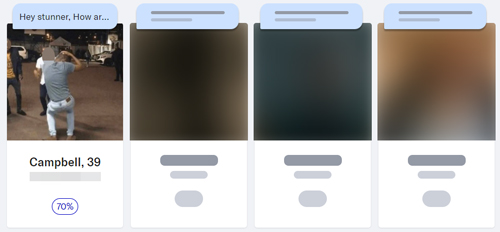 In the intros section you'll see the profile of the first person and if you like them or respond to their message, it moves the intro to the conversations page. If you choose to pass, their profile is removed and the next intro is then visible.
OKCupid Intro Examples
Sending an OkCupid Intro has several advantages. You've already learned that it bumps your profile up in her Discover feed. But it also makes it a lot easier to start a conversation with you - all she needs to do is respond to your Intro message.
So what does a good intro on OKCupid look like?
A good intro on OkCupid is concise, personalized, and engaging, referencing a specific detail from the recipient's profile while posing a thought-provoking question or using humor to create a memorable impression that invites a response.
When your Intro hits all the right notes, you'll instantly stand out from the crowd of guys who sent her something lame, or didn't bother to send anything at all.
Here are 3 tips to keep in mind when writing your Intros:
Show your personality: Use humor, witty sarcasm, light teasing or whatever style feels authentic to you. If a potential match knows she's in for a lively conversation, she's more likely to respond to you.
Keep it concise: Conversational skills are key. When you start a conversation with someone new in real life, you wouldn't want to drone on and on, right? Same theory applies to dating apps.
Make it actionable: A good OkCupid intro should end with a question. This gives a direction to the conversation, and you're inviting her to share something about herself.
There are two ways to approach sending your intro.
If you don't have time to scan every woman's profile for a specific detail to mention, you can send a more general icebreaker that would resonate with most women.
Here are 3 great examples!
OkCupid Intro Example #1: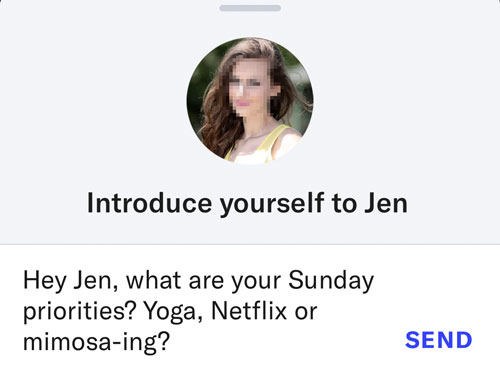 OkCupid Intro Example #2: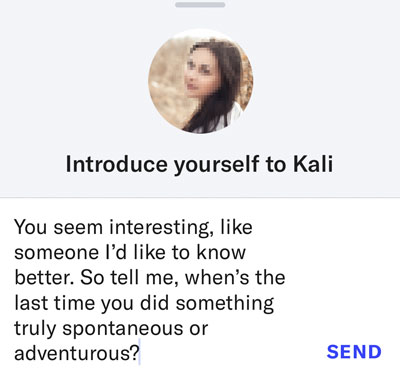 OkCupid Intro Example #3: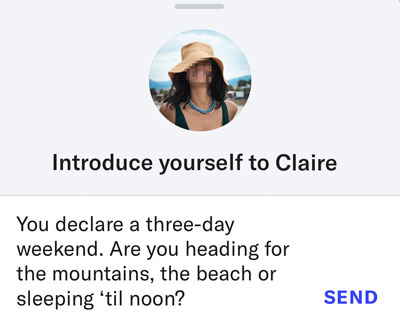 If you do have time for a quick profile scan, base your Intro on something that the two of you have in common, or that you see in her photos or prompt answers.
Mentioning her dog is always a golden opportunity to get a convo started on a dating app…
OkCupid Intro Example #4: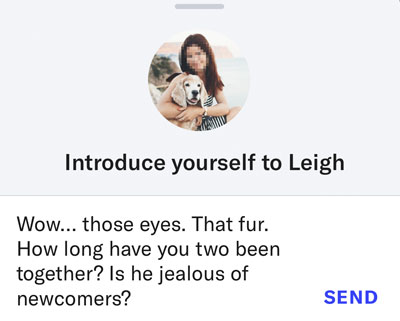 Or you can mention a hobby, like skiing or snowboarding.
OkCupid Intro Example #5: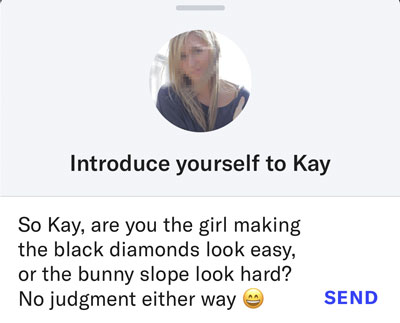 As you write different intros around various "keywords", save them so you can use them again and again.
When writing an OkCupid intro, steer clear of generic, throw-away messages like "hey" or "what's up?" Messages like that put the burden of making the conversation interesting squarely on her, and no nothing to make you stand out.
You also want to refrain from commenting on her physical appearance or being overly flirtatious. Attractive women get bombarded with messages like that, and you risk making her feel objectified or uncomfortable.

By avoiding these common pitfalls, you'll be able to create an engaging and interesting OKCupid intro that captures the attention of potential matches and sets you apart from the rest.
For even more expert dating advice, profile tips and more, check out our Ultimate Guide to OkCupid!
Want us to do your online dating for you?

Hey, I'm Ally, VIDA Select's Director of Matchmaking.
We take all the frustration, hard work and hassle out of modern dating!
Imagine your very own Dream Team of highly skilled dating experts searching for the very best local matches, sparking their interest, and arranging all the dates for you.
Wouldn't it be nice to finally stop swiping and start dating higher quality matches so you can meet someone special?
We've helped thousands of singles just like you since 2009, and we're ready to make you our next success story!
What are you waiting for? Take the next step now…
See If You Qualify