I hope you enjoy reading the blog post.
If you want to chat now about your matchmaking search, click here.
3 Best Oklahoma Matchmakers [2023 Reviews & Cost!]
Oklahoma matchmakers can make meeting highly compatible, relationship-worthy singles a whole lot easier. But that's only if you invest your time and money in the right matchmaking service.
Don't worry. Our team of matchmaking experts created this quick guide to help singles in Oklahoma find the best matchmaker. With our experience in the industry dating back to 2009, we're well acquainted with the players, both major and minor.
We've written over 200 reviews of matchmaking services, leveraging our in-depth knowledge of the industry and our deep understanding of what clients value most.
These 3 top personal matchmakers are all worthy of consideration. And whether you're looking for luxury or affordable matchmaking services, you'll find an option that fits almost every budget!
Co-founder Leslie Wardman left a 20-year career working behind the scenes at ESPN to pursue a career as a professional matchmaker. As she explained in an interview, she wanted to use her networking skills "for the most important part of life - finding your ideal partner."
She worked for an international matchmaking company before launching her own service. Ambiance Matchmaking is headquartered in San Francisco. But the service has locations in a handful of cities around the US, including Oklahoma City and Tulsa.
Clientele
Wardman and her team are selective about the clients they accept into the service, generally working with successful, highly educated professionals.
Cost
Matchmaking contracts start at $25,000 and typically last for 1 year. Packages can run over $100,000, with factors affecting cost including whether you want a local, regional, national or international search.
You can join their database of singles at no cost; however, no specialized searches will be done on your behalf. That means you may never be contacted by Wardman and her team if you take this route.
What To Expect
Potential clients start with a screening process, necessary because Wardman generally only takes on around 20 new clients at a time. Just over 4% of singles who expressed interest in working with this Oklahoma matchmaker were accepted in 2020.
For those who make the cut, matches come from Wardman's database of around 10,000 singles. She also utilizes a matchmaking network, as well as a team of scouts.
As Wardman told VoyageChicago,
Matching wealthy men with young beautiful women is not our thing. Matches are made based on family values, where you are in life, and where you're going.
Once a potential match is identified, they are further screened and interviewed to ensure compatibility. A date is arranged, and you can give the team feedback after each one.
Clients typically meet 1 to 2 matches every month, depending on the service contract.
To learn more about this matchmaking service, check out our Ambiance Matchmaking review!
Year Founded
2002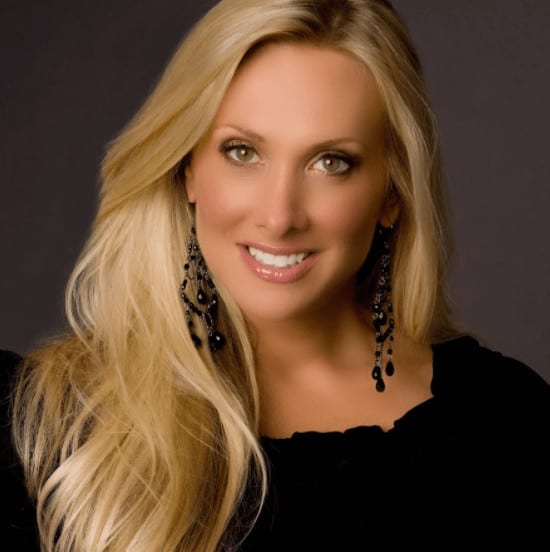 Like Leslie Wardman, Barbie Adler isn't strictly an Oklahoma matchmaker. Selective Search is headquartered in Chicago, but has a location in Oklahoma City.
Her professional background started with matchmaking of another sort - executive recruiting. As she explained to Thrive,
After a very successful career in executive search, I decided to follow that passion and launch Selective Search, combining my expertise in recruiting top talent with my passion for helping extraordinary people find healthy, loving relationships.
Clientele
Selective Singles generally works with executives, entrepreneurs, and other busy professionals.
Cost & Contract
Matchmaking contracts with Selective Search range from $25,000 all the way up to $1,000,000.
Service cost increases according to factors like the scope of your search, match criteria, working directly with Adler, and the length of your service. Contracts typically start at 12 months, but can last longer depending on your circumstances.
There is a free option, but it comes with no guarantee of ever being contacted. Singles can submit a profile for inclusion in Adler's database at no cost, but no proactive searching will be done for you.
What To Expect
If you're considering working with the Oklahoma City matchmaking team, the first step is an initial consultation. You'll learn more about Adler's service, and they'll ask some basic questions about you, your lifestyle and the type of people you're hoping to match with.
Assuming you opt to move forward with a contract, the "Meet Your Future" process begins. That starts with a 2-hour interview where you'll go over 15 pages of questions. All those answers are compiled into a document - what they call your "Benchmarks" - that will be used to select your matches.
Matches come from Adler's database of around 250,000 singles living all around the United States, or via her scouting team (depending on your contract particulars). You can review information for each potential match, including photos.
If there's mutual interest in meeting, Adler's team will exchange contact information between the two of you. You're asked to contact your match within a few days to arrange for a first date.
You can check back in with the matchmaking team after the meeting if you'd like to give them any feedback. Adler's matchmaking service also offers dating coaching, and will suggest it if they feel you'd benefit.
In an interview with Hemispheres, she explained her role is often a dual one:
Successful people are often surrounded by 'yes' people; no one wants to tell the CEO that they talk too loudly, but it's important to hear these things. Sometimes you need a cheerleader, and sometimes you need a coach.
To learn even more about Selective Search, check out this matchmaking service review!
Year Founded
2000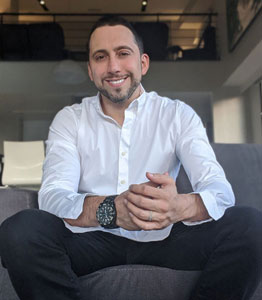 VIDA Select has been putting a modern spin on traditional matchmaking for over a decade. With access to the single largest pool of Oklahoma singles there is, VIDA helps singles in Tulsa, Oklahoma City, Lawton, Broken Arrow and throughout the state find their "happily ever after"!
Clientele
Clients are typically successful, ambitious singles in their mid-20s to mid-60s who are serious about meeting highly compatible people.
Cost & Contract
VIDA Select is different from most other Oklahoma matchmakers when it comes to contracts. Matchmaking packages are all paid month to month, so there is no long-term contract!
Instead, monthly package prices highly correlate with the number of hours that will be used in the search for your perfect match. Packages are offered at 3 levels of service: Basic, Premium and Elite.
Basic packages start at only $1095 per month. Premium packages begin at just $1695 per month, with Elite options starting at just $2595 per month.
On average, VIDA Select clients meet someone special in just 3 months!
What To Expect
Like the other Oklahoma matchmakers mentioned here, VIDA Select doesn't take everyone who applies. Potential clients start with a quick screening process, and upon qualifying are invited to book an initial consultation.
The consultation is free, and gives you the opportunity to learn more about how the service works, discuss your relationship goals, matchmaking criteria, and more.
You'll also decide which of the pay-as-you-go matchmaking service packages is the best fit for your ideal partner search.
After an in-depth, 90-minute interview with your dedicated personal matchmaker, she'll get to work finding Oklahoma singles who meet all your criteria. You can review a full profile and photos of each match, which means you'll be meeting highly compatible singles who are truly relationship worthy.
VIDA Select also offers dating coaching, personal styling, image consulting and more, so you'll make the best possible impression on all your dates!
Year Founded
2009
All product and company names are trademarks™ or registered® trademarks of their respective holders. Use of them does not imply any affiliation with or endorsement by them.
Why Choose VIDA Select?

Since 2009, thousands of clients have discovered true love thanks to VIDA Select's fresh, modern approach to matchmaking – which has finally thrown blind dates and long-term contracts out the window. This isn't your grandmother's matchmaking!
Instead of working with a single matchmaker using a small rolodex of potential partners, VIDA Select's matchmaking team taps into the world's largest database of available singles. We'll quickly identify the matches who check all of your boxes so you can finally experience true chemistry. Are you ready to become our next success story? Schedule your complimentary consultation now by clicking the button below!
Get Started Now