I hope you enjoy reading the blog post.
If you want to chat now about your matchmaking search, click here.
Ultimate Guide To Philadelphia Matchmakers [Top 5 List & Cost]
When it's true love on the line, you want the best Philadelphia matchmaker your money can buy.
But with dating agencies practically a dime a dozen, finding the right professional matchmaker can be as frustrating as being single in Philadelphia.
Don't worry - start your search here, with this short list of the 5 best matchmakers in Philadelphia. Everything you need to know is right at your fingertips, including cost, clientele, and a glimpse at their matchmaking process!
This dating agency is based in Los Angeles, but Three Day Rule has expanded to Philadelphia too.
Clientele
Men & women, mid 20s - mid 60s.
Cost
The 3-month membership option is $5,900, and guarantees at least 3 introductions.
There is also a 6-month membership that includes a minimum of 6 matches during that time frame for $9,500. 6-month "VIP" memberships start at $18,500. Both 6-month options include a pro photo session.
Joining the database is free, but there's no guarantee you'll be matched with a paying client.
What To Expect
You'll be matched with other members in TDR's database of eligible Philadelphia singles. They also have partnerships with Match.com, JDate, OkCupid and ChristianMingle, so you may be matched with people they've recruited from a dating site.
Three Day Rule matchmakers also approach interesting, attractive people at places such as Whole Foods or local events.
When your matchmaker locates a suitable potential match, you'll be sent their profile (including photos) for review. If you accept the match you'll receive contact info, and you'll take the initiative to reach out and schedule a date.
Founded In
2013
Further Reading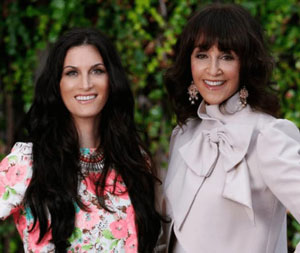 They're two of New York City's most high-end matchmakers, but their services extend to Philadelphia singles as well.
Clientele
Men who want a marriage/serious relationship.
Cost
Both matchmakers offer 1-year contracts, during which you'll receive at least 12 introductions.
Carly's matchmaking services start at $25,000 and go upwards of $350,000. To work directly with Janis, prices start at $50,000 and go up to $1,000,000, making her a legit millionaire matchmaker.
You also have the option to have both of them search for your ideal partner, which starts at $80,000.
Contracts also include a signing fee, which varies by client but starts at $65,000. The same rate is also charged as a finder's fee, should you date one of your matches for 12 months, start living together, or get engaged.
To join the database of eligible singles, women can pay a screening fee to meet with Janis, and will be included if they pass the interview.
What To Expect
Either Janis or Carly will meet with you over a meal, and get to know you in a casual setting.
A membership package will be recommended, and you'll pay the entire fee up front - then the search is on.
Founded In
1993
Further Reading
You may recognize her as one of the stars of Tough Love, a VH1 matchmaking show which she hosted with her son Steve Ward from 2009-2013.
Clientele
Men and women seeking serious relationships.
Cost
Matchmaking services start at $2,500, which includes the $450 "qualification fee" that's part of the initial consultation.
What To Expect
After signing the contract and paying the entire membership fee upfront, the matchmaking process starts with a series of 3 1-hour "coaching" sessions via Skype. During these sessions, you'll discuss your past relationships and current goals, as well as basics like your hobbies, occupation, and background.
When your matchmaker finds a suitable match, you'll receive a profile complete with a photo.
Provided the interest is mutual, you'll each receive the other's phone number and it's on the two of you to initiate contact. If you go on a date, you can discuss your feedback afterward with your matchmaker.
Founded In
2002
Further Reading
This boutique matchmaking service, formerly known as "Cupid's Cronies", is based in Minneapolis but has a presence in Philadelphia.
Clientele
Men and women seeking serious relationships.
Cost
A basic membership package starts at $5,000 - $10,000.
You can become a "passive member" for free, which means your profile is listed in their database of Philadelphia singles, but you're not guaranteed to be matched with any paying clients.
What To Expect
Each LUMA matchmaker only takes on 15-20 clients at a time, so the first step in the process is an interview to see if you're a good fit for the service, and vice versa.
Your matchmaker will then conduct interviews with up to 40 passive members, and send you a minimum of 3 potential matches from that group.
You'll go on a date with each one, and can exchange phone numbers during the course of the evening if you'd like. Then you'll contact your matchmaker and discuss how the date went.
Founded In
2010
Further Reading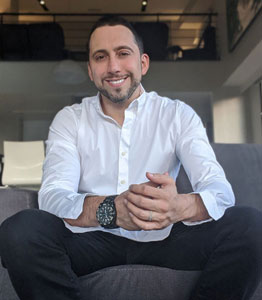 One of Philadelphia's most affordable matchmaking services, VIDA Select takes a modern approach to finding your ideal partner.
Clientele
Men and women in their 20s to 60s.
Cost
VIDA Select offers 3 levels of professional matchmaking service - Basic, Premium and Elite. Package prices are highly aligned with the total number of hours that will be used to find highly compatible matches each month.
There are no long-term contracts - VIDA clients pay on a month-to-month basis.
Basic packages start at $995/month, and Premium packages start at only $1595/month. Elite options begin at just $2395/month. On average, clients meet someone special in just 3 months!
What To Expect
This matchmaking service fits your schedule. Because it's a pay-as-you-go format, you can start/stop your service at any time, as often as you need.
VIDA's elite matchmakers can leverage Philadelphia's largest database of interesting, high-quality singles - and you pre-approve each one. When you approve a match, we'll take care of the rest. You just show up for the dates!
Intrigued? Click here to find out how VIDA can find your soulmate!
Founded In
2009
All product and company names are trademarks™ or registered® trademarks of their respective holders. Use of them does not imply any affiliation with or endorsement by them.
Why Choose VIDA Select?

Since 2009, thousands of clients have discovered true love thanks to VIDA Select's fresh, modern approach to matchmaking – which has finally thrown blind dates and long-term contracts out the window. This isn't your grandmother's matchmaking!
Instead of working with a single matchmaker using a small rolodex of potential partners, VIDA Select's matchmaking team taps into the world's largest database of available singles. We'll quickly identify the matches who check all of your boxes so you can finally experience true chemistry. Are you ready to become our next success story? Schedule your complimentary consultation now by clicking the button below!
Get Started Now