I hope you enjoy reading the blog post.
If you want to chat now about your matchmaking search, click here.
Top Pittsburgh Matchmakers In 2023: Who Is Best For You?
Pittsburgh matchmakers aren't hard to find, so that's the good news.
The bad news? Some matchmaking services are better than others, and unfortunately some are more interested in your hard-earned money than your lonely heart.
You definitely don't want to make the wrong decision when your love life is at stake.
Our team of matchmaking experts has created this guide to help singles in Pittsburgh narrow down their options and find the best matchmaker.
With our experience in the industry dating back to 2009, we're well acquainted with all the players, from boutiques to international services. We've written over 200 matchmaker reviews, leveraging our in-depth knowledge of the industry and understanding of what clients value most.
These 3 matchmaking services are worthy of consideration!
Located in Squirrel Hill, professional matchmaker Susan Dunhoff helps singles in the Greater Pittsburgh area. She has a background in marketing & communications, but has been matchmaking for over 30 years.
As Dunhoff explained in an interview with P100, she was having trouble finding relationship worthy singles to date while running her marketing firm.
Realizing there were other busy professionals in her same situation, she began matchmaking "on the side" for around 8 years before launching The Modern Matchmaker.
Clientele
Most of Dunhoff's clients are between 35 & 75. She describes them as selective professionals who value their confidentiality.
Cost & Contract
Matchmaking contracts last for 12 months. Dunhoff offers a guaranteed number of matches, which is specified in your contract.
Matchmaking services come at three levels, starting with database access to selected matches. At the higher package levels, Dunhoff will scout outside her internal database of around 1,000 singles.
She doesn't disclose her pricing online, but based on media articles her services start around several thousand dollars.
What To Expect
Singles interested in learning more about this Pittsburgh matchmaker start with an in person or video consultation. You'll also submit a profile form, which you and Dunhoff will go over during the call.
This information helps her "get on the same wavelength" about what's important to you in a relationship.
She'll also go over the membership options, all of which involve a year-long contract. At the lowest level of service, you'll have the ability to review profiles of selected matches in her internal database.
If you opt for one of the more expensive memberships, Dunhoff will scout for singles outside of her rolodex as well.
When both you and your prospective match are interested in meeting, she will schedule a date. Afterwards, she welcomes feedback about how the date went, match quality, etc. so that she can adjust her search as needed.
Year Founded
1991
Further Reading
Like Dunhoff, Pittsburgh matchmaker Suzanne Dante has been in the industry for over 20 years. She worked with a local matchmaking service for 20 years, until the owner retired.
As Dante explained in an interview, "I couldn't imagine doing anything else — I love to help people." She launched her own boutique service Love Brokers in Kingston.
Clientele
Love Brokers clients are typically in mid 30s to 60s. Dante provides matchmaking services in the greater NEPA area.
Cost & Contract
This Pittsburgh matchmaking service offers a range of personalized service plans.
Contract length varies, as does cost. They do not disclose their pricing online, apart from the $75 initial consultation fee.
What To Expect
Potential clients start by scheduling what Dante calls the "Icebreaker Consultation."
This 90-minute interview can be done in-person or Zoom, and costs $75. Be prepared to discuss your lifestyle, relationship goals, match criteria, etc.
The next step is taking a personality assessment. This will be used to help formulate your "dating agenda," which helps Dante and her team decide which level of service fits your needs best.
A boutique matchmaker, Dante tries to get to know her clients well. As she told the Times Leader,
A lot of people have walls built up. We help them break those walls down. A lot of people have unrealistic expectations. We help them to be open to meeting the right person.
If you decide to move forward and sign the matchmaking contract, you'll also have to agree to Love Brokers' code of ethics. Then you'll be matched with compatible singles pulled from their internal database of around 1,500 people.
Once a match has been identified and mutual interest expressed, Dante describes her service as "old-fashioned." Matches talk on the phone to set up the date, although she will suggest date activities based on mutual interests.
She also advises her clients to keep an open mind when it comes to meeting their matches, telling Lehigh Valley Style,
If there's a possibility of attraction, I recommend three or four dates before giving up.
Dante and her team also provide dating coaching throughout the matchmaking process.
Year Founded
2018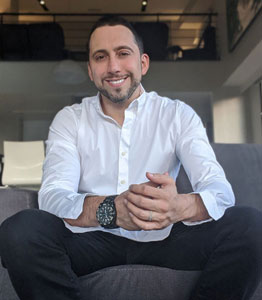 Scott Valdez's matchmaking team isn't limited to a small internal rolodex. They dive right into Pittsburgh's largest pool of eligible singles! That means you can look forward to dates with matches who meet all your relationship "must haves."
Thanks to a powerful combination of tech and intuition, VIDA Select has modern matchmaking down to a science.
Clientele
VIDA Select works with accomplished, relationship-minded singles, generally in their late 20s to 60s.
Cost & Contract
Matchmaking services don't require a long-term contract. All of VIDA Select's packages are paid monthly.
Clients can choose from 3 levels of service: Basic, Premium and Elite. Basic packages start at $1095 per month. Premium packages begin at only $1695 per month, and Elite options start at just $2595 per month.
The cost of each matchmaking package highly aligns with the number of hours that should be spent on your search during the month. On average, clients meet someone special in just 90 days of service.
What To Expect
VIDA Select's matchmaking process starts with a quick online screening, as not every Pittsburgh single qualifies for the service.
The next step is an initial consultation, which is free. You'll learn all about how the service works, share your dating goals and more.
Once you've chosen the service level that fits you best, you'll meet your dedicated personal matchmaker! During this 90-minute interview, she'll learn all about you, your lifestyle, and your ideal partner criteria.
Then, the VIDA Select team gets to work! No disappointing blind dates with Pittsburgh singles who don't meet any of your benchmarks, because you'll have the opportunity to review potential match profiles and approve each one.
Your matchmaker is with you throughout every step of the process. And VIDA Select offers additional services like dating coaching and personal styling, so you'll walk into every date with confidence!
Ready to meet your perfect partner? Go here!
Founded In
2009
All product and company names are trademarks™ or registered® trademarks of their respective holders. Use of them does not imply any affiliation with or endorsement by them.
Why Choose VIDA Select?

Since 2009, thousands of clients have discovered true love thanks to VIDA Select's fresh, modern approach to matchmaking – which has finally thrown blind dates and long-term contracts out the window. This isn't your grandmother's matchmaking!
Instead of working with a single matchmaker using a small rolodex of potential partners, VIDA Select's matchmaking team taps into the world's largest database of available singles. We'll quickly identify the matches who check all of your boxes so you can finally experience true chemistry. Are you ready to become our next success story? Schedule your complimentary consultation now by clicking the button below!
Get Started Now