I hope you enjoy reading the blog post.
If you want my team to just do your online dating for you, click here.
POF Profile Examples: About Me & Conversation Starter Ideas
Looking for POF profile examples because you struggle to get the women you like best to respond to your profile and messages on POF? You've come to the right place...
If you're like most guys, you don't want to meet just any girl. You want to meet an exceptional woman. And to do that, you need an exceptional profile. How do you write that killer profile, you ask?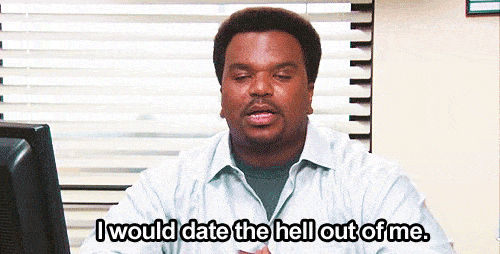 We've done all of the research and experimentation so you don't have to! Here at VIDA, we've been writing and testing thousands of Plenty of Fish profiles for our clients since 2009, and we meticulously track what works and what doesn't.
We'll share the formula for writing a winning profile, then give you 2 POF About Me profile examples that have a proven success rate.
Of course, a profile that's 100% customized to you will get you the best results, but these examples will definitely grab her attention. Plus, we've got a few First Date examples that get her even more excited to meet you in person.
Before we get to the meat and potatoes, let's start with a quick primer...
Treat Your Profile Like A Marketing Campaign
Let's face it; online dating is all about selling yourself. To get her to bite, you need to show why you're the best man on the market. You want to highlight your most desirable traits and pique her interest.
Most women want the alpha male, so use your profile to show off that side of your personality. (Not sure how to own the alpha persona? Read this.)
Inject some confidence into your profile with this quick writing exercise. Alpha male traits are instantly attractive, but you can't just list them in your profile.
Lists of adjectives are boring, and researchers have found showing how you embody a specific trait is more attractive than just telling her you have it.
Choose a few qualities from this list of attraction triggers, then jot down a real life example or story that shows you possess that quality:
Adventurous
Protective
Financially stable
Social
Ambitious
Dominant
Loyal
Weave those examples into your profile and boom - your profile is instantly more attractive to women.
With that out of the way, it's time to follow this proven profile writing formula and watch your response rate soar:
Part 1: Grab her attention from the very first line
If your profile starts with, "Hey there! My names Matt and I'm from Southern California," then it's time for a rewrite. There are literally millions of guys on POF, and you're not standing out from the crowd. If your profile doesn't grab her attention immediately, odds are she's going to move on.
Instead, describe a trip you took, tell her a funny anecdote, or jump right into a story. That way she's engaged from the beginning and way more likely to keep reading.

Part 2: Describe what you do for a living in a sexy way
"I'm in construction." Zzzzzzzz, you and half the other guys on POF. Don't just tell her what you do, make it sound magical. Make it sound like something she will want to hear more about.

Part 3: Describe your hobbies/what you do for fun
Again, avoid outwardly stating your hobbies. Boring lists are the fastest way to send a girl running to the next profile.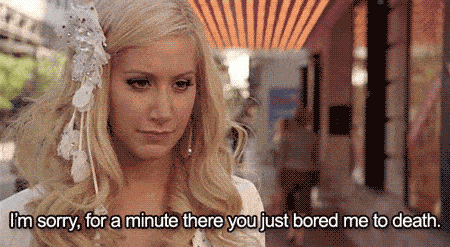 Instead of writing that you like to travel, play soccer, and snorkel, tell her what you like about those things.
Remember - your online profile is all about painting a picture. You want her to be able to imagine what your life is like and, more importantly, how she would fit into that life. So make sure it's a good looking picture:
Part 4: Describe what you are looking for
Here's where you talk about what you want in a girl. Aim for this part to be around 1/3rd of your About Me section. Research revealed that the most attractive bios are 70% about you, 30% about what you are looking for in a partner.
Here's what an attention grabbing, attractive POF profile looks like in all its glory:
But what if adventurous travel isn't your thing? Don't worry - a more "down to earth" style profile can be just as sexy. As long as you hit all her attraction triggers (interesting hobbies, decent job, active social life - basic boyfriend material stuff) you're golden.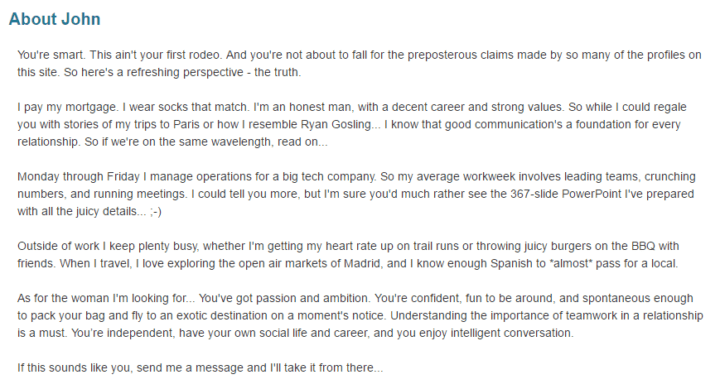 Pro Tip: Mind Your Grammar!

Just like your mother always said, grammar really does matter. Of the 2,000 singles POF surveyed, the majority said that bad grammar was worse than bad sex. A whopping 58% of singles said they "couldn't live with subpar grammar."

So if you don't know when to use "there" as opposed to "their," or the difference between "it's" and "its", it's worth the investing the 5 seconds it takes to Google it. PS - This goes for your messages too.
Conversation Starter Examples For POF
The Conversation Starters section is another chance to stand out from the competition on POF. A lot of guys leave it blank, or put in something lame and generic like this: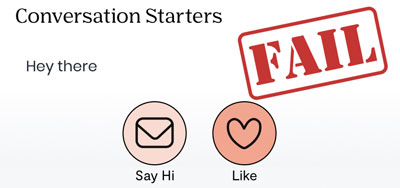 Writing something interesting here is crucial, because it sets the stage. Why would she feel compelled to send a message if you've proven in advance you'd be boring to talk to?
Use this space to invite her to answer a simple, fun question. The easier you make it to send you a First Contact message, the higher the odds she will.
Here are 4 perfect conversation starters to use in your POF profile:

Stop Wasting Time And Start Getting Girls
Writing a magnetic profile that's 100% you is hard work, even with the awesome inspiration we've just given you. If you don't have time, why not bring in a pro to knock it out of the park for you?
Or better yet, have a team of experts do all the hard work for you so all you have to do is show up on your dates with the women you like best! Click here to see how it would work for you!
Want us to do your online dating for you?

Hey, I'm Ally, VIDA Select's Director of Matchmaking.
We take all the frustration, hard work and hassle out of modern dating!
Imagine your very own Dream Team of highly skilled dating experts searching for the very best local matches, sparking their interest, and arranging all the dates for you.
Wouldn't it be nice to finally stop swiping and start dating higher quality matches so you can meet someone special?
We've helped thousands of singles just like you since 2009, and we're ready to make you our next success story!
What are you waiting for? Take the next step now…
See If You Qualify