I hope you enjoy reading the blog post.
If you want my team to just do your online dating for you, click here.
Top List: The 5 Absolute Best Portuguese Dating Sites & Apps
New to the Portuguese singles scene? Whether you're in Portugal for business or pleasure, if you want to date a high-quality Portuguese woman, these are the 5 best Portuguese dating sites and apps to try first!
Meetic.pt
Owned by Match Group, Meetic.pt is one of the international dating sites in a network that spans all of Europe, each one in that country's respective language.
They're also the company behind popular dating apps and sites like Tinder, Match.com, and OkCupid - so you know Meetic.pt is legit.
Plan on investing in a premium membership - you won't be able to freely message people if you don't have one. Since messaging costs money, the Portuguese women you'll find on Meetic.pt are generally serious about meeting someone.
This is what you'll pay for a premium subscription to Meetic.pt: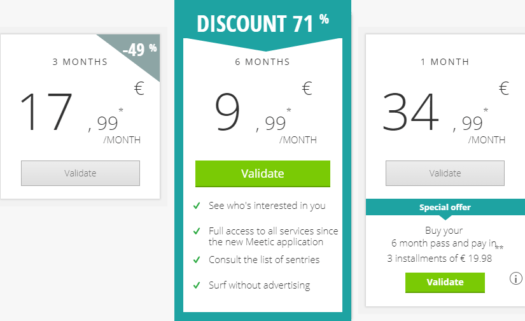 You can browse through the database using the site's various search criteria, or you can check out the "Carousel" feature. It's similar to Tinder, wherein you'll go through profiles one at a time, voting "yes" or "no" on each.

If matches based on personality test results are your thing, you can get those from the MeeticAffinity site.
You'll be presented with questions ranging from multiple choice answers, to choosing which picture best represents your "ideal partner":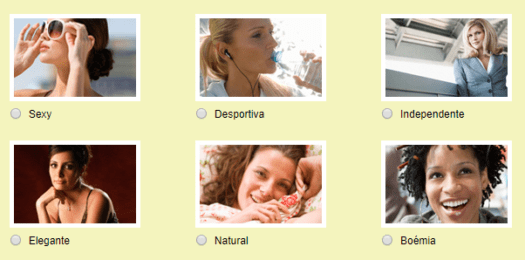 You'll find the Meetic.pt app on Google Play and the App Store.
Badoo

Almost a necessity if you're young and single in any European country, Badoo is the perfect choice if you want to date casually in Portugal.
There are two ways to check out profiles of Portuguese women on Badoo: Encounters and People Nearby.
Encounters is similar to Tinder in that you swipe your way through profiles of the local singles Badoo's matching algorithm selects for you based on mutual interests. When there's mutual interest (AKA you both "like" each other), you can start sending messages to that match.
In the People Nearby feature, you'll be shown singles that are in your area currently. You can "like" profiles here as well, or just go ahead and send a message.
Badoo counts as a 100% free Portuguese dating site, since everything you need to actually meet someone in person is free. Of course, the site also offers premium features - called "Super Powers" - that could increase your odds of getting dates: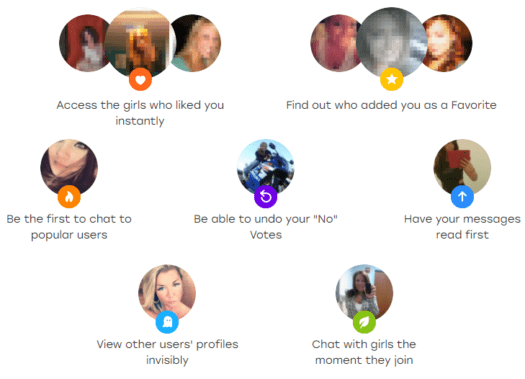 And here's what all those Super Powers cost:

Curious about Badoo? Click here for a review of this popular Portuguese dating site and app!
You'll find the Badoo app here.
Tinder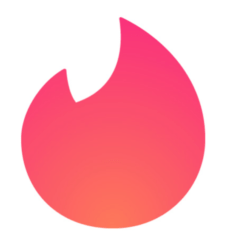 Just like with Badoo, if you're in your early 20s to late 30s, in a large city like Lisbon, and looking for casual dating at its finest, get on Tinder.
That's not to say you won't come across Portuguese singles looking for husband material on Tinder, or that you won't have any luck if you're 40+ on this popular dating app. It might just take a bit longer.
All the basics are free: swiping/matching/messaging. There's just one potential hitch - when you find yourself trying to "like" the 101st profile within 12 hours, you'll be cut off.
That's right - free users have a "Like" limit. At that point you have 2 choices: wait to "like" some more, or invest in a premium membership. Both options come with unlimited right swipe potential.
If you travel often, Tinder Plus comes with a feature you'll love - Passport. It lets you adjust your location so that you can swipe through singles in any city you'll be visiting, before you get there.
Tinder Gold includes the ability to see everyone who has already liked your profile, and Tinder Platinum unlocks the Priority Likes feature. To compare all the levels, check out this guide to upgrading Tinder.
Tinder can be used online, or get the app for Android or iOS.
Happn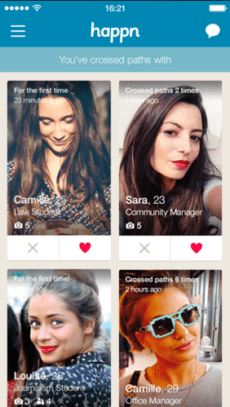 To be successful on this dating app in Portugal, you'll get the best results in a city with a lot of people, like Lisbon or Porto.
Here's why - Happn only shows you profiles of the Portuguese women that pass within a pre-set radius of you, which you can set to be up to 90kms. You'll see the profiles of the closest women first.
You'll also get a notification when there's someone currently in your vicinity - so you can seize the opportunity to turn a message exchange into an actual conversation.
Check out your Timeline to see when, where, and how many times your matches have come *this* close to you. Like whomever you choose, and if they do the same it makes a "Crush". You can exchange messages with any of your Crushes.
But that's not the only way to meet Portuguese women on Happn.
If you're in the mood for an impromptu date, you'll no doubt love the "I'm Free To" feature: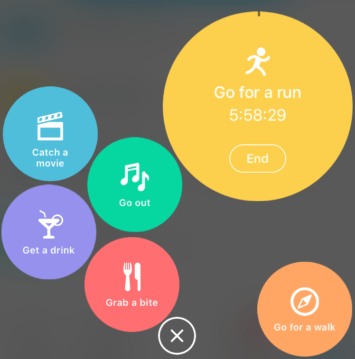 Each polka dot contains a certain date suggestion, for instance "go out" or "grab a bite". When you select one, Happn users in your vicinity over the next 6 hours can spend one credit to say "I'm in". If she intrigues you, you've got a date.
You can earn credits for free for doing things like inviting someone to try Happn or upgrading to Happn Essentials, or you can buy them outright.
Happn Essentials is the premium membership option. Here are all the perks you'll get for subscribing:
Crush Time is a special feature where you get the chance to guess which Portuguese woman from a selection of 4 "liked" your profile.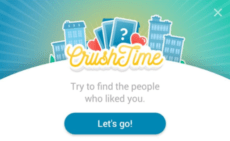 Choose the right profile, and you'll be rewarded with an instant Crush. But there's really no wrong answer, as any incorrect guess results in you "liking" that profile - and hopefully the feeling will be mutual.
Here's what a premium membership to Happn costs:
2023 Happn Premium Pricing*
1 month - $29.99
3 months - $62.99 ($21.00/month)
6 months - $99.99 ($16.66/month)
*Cost may vary by location
Want to check out an informative Happn review? Click here.
You'll find the Happn app on Google Play or the App Store:
OkCupid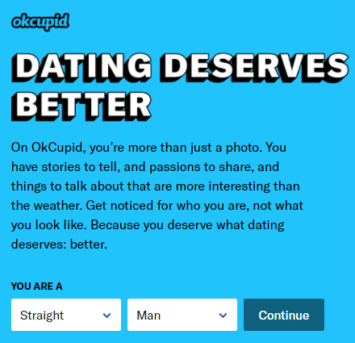 OkCupid is especially popular with the university crowd, so if you live, work, or are staying near one - hop on and see what you're missing!
Don't worry if you're aren't, though - it's a good bet if you're in any major city in Portugal.
Like Badoo, all the tools you need to meet attractive Portuguese women are free, even unlimited messaging.
The only "catch" is this - when you send a message to a woman who hasn't expressed interest in you yet, she'll have to check out your profile before she can read it.
That means you better put some work into making your profile worthy of her attention! It will pop up in several of her feeds, so she'll have ample opportunity to click on it - if she likes what she sees.
Features like seeing who has "liked" you require a premium membership, and you have your choice of two: OkCupid Basic & Premium. Prices range from around $35 to $49 for a single month, depending on which level you get. Perks include unlimited likes, setting dealbreakers and unlocking Activity Reports.
You can find the OkCupid app on Google Play or the App Store.
The Very Best - And Easiest - Way To Meet More Portuguese Women
If you're online dating in Portugal, you probably want to get the highest quality matches possible, right? For that to happen, your profile, photos, and messages need to absolutely shine.
Meeting the best women online takes work - or you can let VIDA's dating experts do it all for you!
The Portuguese woman of your dreams is out there - let VIDA introduce you to her.
Click here to find out how.
Want us to do your online dating for you?

Hey, I'm Ally, VIDA Select's Director of Matchmaking.
We take all the frustration, hard work and hassle out of modern dating!
Imagine your very own Dream Team of highly skilled dating experts searching for the very best local matches, sparking their interest, and arranging all the dates for you.
Wouldn't it be nice to finally stop swiping and start dating higher quality matches so you can meet someone special?
We've helped thousands of singles just like you since 2009, and we're ready to make you our next success story!
What are you waiting for? Take the next step now…
See If You Qualify